Atlanta, GA
An Experienced Tractor Trailer Lawyer
Anita Lamar is a trusted Atlanta truck accident lawyer with years of experience helping individuals receive compensation after they have been injured in a truck accident. Anita and her team at Lamar Law Office know the Atlanta area well and have helped many residents in personal injury cases. Our team understands that after a truck accident, you need to focus on your recovery, not on a complicated legal battle. That's why we take over the legal side of your case so that you can relax and recover without worrying about making the right decisions in your Atlanta truck accident case. We'll fight the big insurance companies on your behalf and ensure that you receive full and fair compensation for your injuries. The big trucking companies in Atlanta will try and prove they weren't to blame to pay you less, but Anita will fight on your behalf to ensure that you aren't paid less than you deserve.
Not Afraid To Fight For Her Clients
Lamar Law Office is a personal injury law firm that serves the city of Atlanta and surrounding areas, including College Park, GA with legal services when they have been injured in an accident. Anita Lamar is a trusted Atlanta personal injury attorney who has developed a reputation for providing strong legal representation for each of her clients to get them the compensation they deserve after an accident. Due to the large number of truck accidents that happen across Atlanta, Anita Lamar has lots of experience helping residents file a truck accident claim, fight against the large trucking and insurance companies, and receive full compensation for any injuries or damages incurred from the accident. Our law office treats each client with the care and legal representation that they deserve so that they can focus on recovering while we focus on the legal side of things. If you have been involved in a truck accident in Atlanta, call our office today.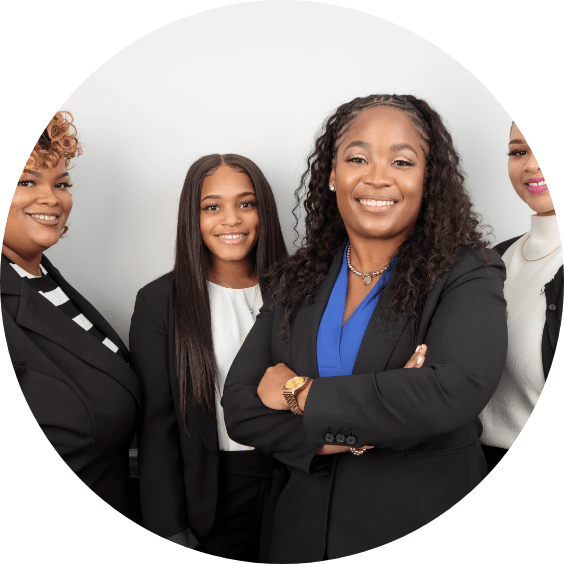 %
of all traffic fatalities involve a commercial truck.
%
of all traffic accident injuries involve a commercial truck.
%
of those hurt in truck accidents are in a passenger vehicle.
What to Do After a Truck Accident
If you, or someone you know, has been involved in a truck accident, the first thing you should do is call 911 and receive medical attention for any specific injuries. Make sure that once the police arrive, they file a police report on the accident that details all of the involved parties and the damages incurred. You should also collect the truck driver's contact information, their company, their insurance, and any other involved drivers as well. Take pictures of your vehicle, the accident location, and the other vehicles involved. If you don't need immediate medical attention, call Lamar Law Office as soon as possible. Our experienced truck accident lawyer in Atlanta, Anita Lamar, will guide you through the steps of what to do next to protect yourself in a future legal case.
After an accident, make sure that you do not talk with the truck driver's insurance company alone. Some big insurance companies will call you to ask about your injuries and your testimony of the accident. Immediately after the accident, you may not fully understand the severity of your injuries, especially if adrenaline is still set in. By speaking with the insurance company about these things right after the accident, you could be admitting to lesser injuries or personal fault without realizing it. These big insurance companies could also lead you into a quick settlement for car damages and medical expenses. Although this offer may sound great, it's often less than what you deserve. In order to protect yourself from the big trucking and insurance companies, you need an experienced truck accident attorney fighting on your behalf. Once you have been treated for any immediate medical needs, call Lamar Law Office to begin filing a truck accident claim with an experienced Atlanta truck accident lawyer on your side. We serve the greater Atlanta area including East Point, GA.
Filing a Negligence Claim Against a Trucking Company |
Tractor Trailer Accident Lawyers Atlanta GA
In Atlanta, GA, negligence is the most common cause of trucking accidents. Negligence refers to the guilty party's careless actions who failed to take care in a foreseeable dangerous circumstance. This may refer to a driver who fell asleep behind the wheel due to driving for an overextended period of time. There are many state and federal laws that regulate how many hours a truck driver may drive during one given period of time and basic precautions that truck drivers must take to protect themselves and others on the road. If a truck driver or a trucking company fails to follow these laws and causes an accident, their negligence makes them at fault for the accident and responsible for the injuries and damages caused to the other involved parties. If you believe that the truck driver was negligent and is responsible for your trucking accident, contact Lamar Law Office today. Our team can help you understand the federal and state laws that apply to truck drivers and file a claim for your injuries and personal damages. In some cases, the trucking company can also be sued by the injured party for their negligence in hiring or training their truck drivers. Anita Lamar, our personal injury attorney, will assess your case and help you to understand your rights in filing a case against the insurance companies and trucking companies.
What Our Clients Say
I am so happy that I had The Lamar Law Firm on my side after my accident. Attorney Lamar and her entire staff were nothing but pleasant, professional and diligent in handling my case. I was given a thorough explanation about each stage and regular updates on the status of my case.
Attorney Lamar was recommended by a family member and she definitely lived up to their recommendation. My accident happened in the worst time of my life and it was very stressful with having to be off from work and going to therapy. Anita and the team were very professional and kept me in the loop with EVERYTHING.
Attorney Lamar and her team have been totally awesome from day one. I don't always have to call them they call me to check on me. I totally would recommend them to anyone. Excellent service!
I'm extremely pleased. I received the max compensation for a car accident that wasn't my fault. Mrs. Lamar's team was very responsive, kept me involved in the entire process and I receive the maximum amount that the insurance company offered for my injuries and damages.
Attorney Lamar is professional and kind. She is always willing to lend a helping hand. She also holds her own in the court room.
This law firm is on point and truly looks out for their respective client.
I am highly recommended Lawyer Lamar to anyone who's involved in a car accident. She handles the case with professionalism and makes sure you get your car fixed and get pay for your medical compensation
Thank you for representing me and handling my case so efficiently & professionally! The settlement is much more than I expected.
Attorney Lamar and her Amazing Team are so very professional, knowledgeable, caring and they communicate extremely well with you every step of the process! Attorney Lamar actually calls you herself to discuss details and she is also available for you to call her as well.
I have to give Attorney Anita Lamar outstanding praise. I have never had an Attorney that was as attentive to my concerns and case as Mrs. Lamar was.
More Than Legal Services
We Care
Lamar Law Office's experienced team is committed to providing our clients with unmatched customer service. We know that legal processes can add stress on top of a stressful, life-altering car accident. Sensitive to our clients' need to recover from their accident, Lamar Law Office's team goes above and beyond to outline expectations, communicate, and achieve justice in a timely manner – whether by negotiating a settlement or taking your personal injury claim to trial. At Lamar Law Office, we provide more than legal services… We Care.
Contact Us

Frequently Asked Questions
Personal injury law firms like Lamar Law Office have no upfront fees, but instead will charge a fee based on the compensation awarded in court. This is called a "contingency fee," which is a percentage of the total settlement amount. In other words, there is no money owed unless you win your case.
Every case is unique, so it is impossible to quote a standard amount. Factors that go into determining how much your truck accident case is worth include lost wages, medical expenses, pain and suffering, and possibly funeral expenses. Pursuing a truck accident case can win you compensation for medical bills, treatment of injuries not covered by health insurance, lost wages, vehicle damage, and more. The best way to determine how much your case is worth is to contact Lamar Law Office for a free case evaluation.
Most times, insurance companies will offer you far less than the compensation you deserve. This settlement usually does not make up for your pain and suffering, medical expenses, and more. Working with Attorney Lamar can better your chances of getting the compensation you deserve for your accident, which is crucial to paying repair costs, debts, and ultimately moving on from your accident.
This is a complicated question, but in short, yes - you still may have an opportunity to recover compensation for your injuries even if you are partially at fault for the accident. This is because Georgia is a comparative negligence state. This means the court will determine your percentage of fault, and your award will be adjusted based on that percentage. For example, if you are found to be 20% at fault for the accident, your award will be reduced by 20%. This is another reason you need an experienced truck accident lawyer by your side to argue, depending on the circumstances, that you were minimally at fault for the accident.
Our Office in Tucker, Georgia
Just a half hour from downtown Atlanta, our office is located at 4500 Hugh Howell Rd. in the Heritage Place development in Tucker. If you are unable to meet at our office due to your injuries, we are more than willing to make accommodations in order to serve you. Whatever your situation, if you've experienced a car accident in Atlanta, call our team today.
Get Directions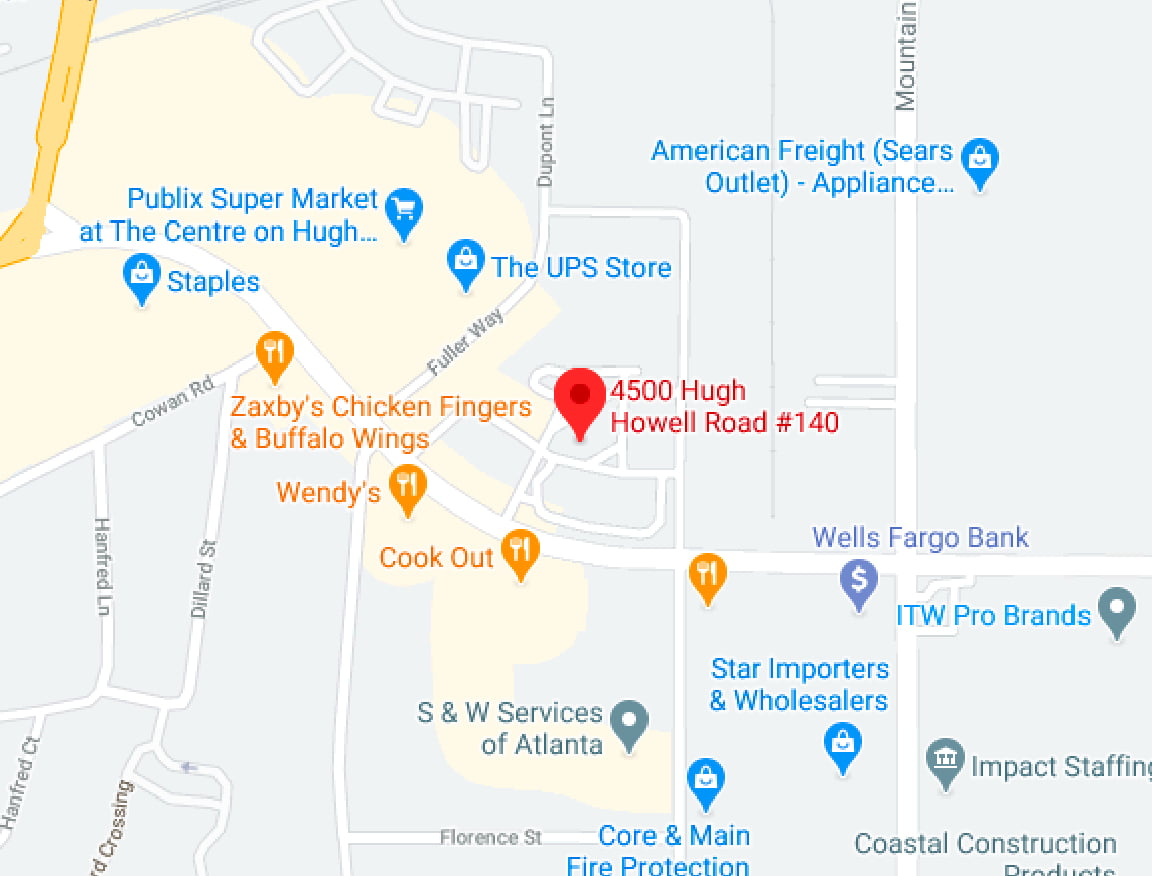 Contact Us
Tucker Office
4500 Hugh Howell Rd
Suite 140
Tucker, GA 30084
Get Directions
Mailing Address
P.O. Box 2558
Tucker, GA 30085
Find Us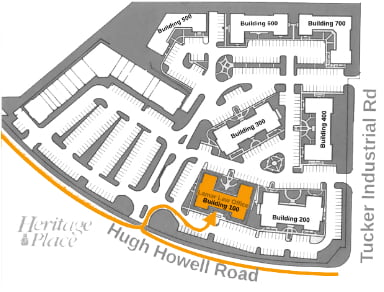 Click to enlarge