Georgia
Experienced Tractor Trailer Accident Lawyers
Anita Lamar, an active member of the National Bar Association, Georgia Association of Black Women Attorneys (GABWA), the Georgia Trial Lawyers Association (GTLA), and the Gate City Bar Association, started Lamar Law Office with the focused intention of providing top-rated legal representation in a caring environment. Lamar, who is an Atlanta native, built the firm to embrace a client-centered philosophy under the motto: "More Than Legal Service… We Care."
Today, Lamar Law Office continues to live by that creed and specializes in helping victims of personal injury and semi-truck accidents with their personal brand of Legalcare™. We pride ourselves on being small enough to provide individualized care but large enough to deliver the compensation you deserve. We understand the financial pressure that comes from being injured, so we work on a *contingency basis – that means you don't pay unless we win your case.
*Disclaimer: "Contingency fees" refer only to fees charged by the attorney. Court costs and other additional expenses of legal action usually must be paid by the client. Contingency fees are not permitted in all types of cases.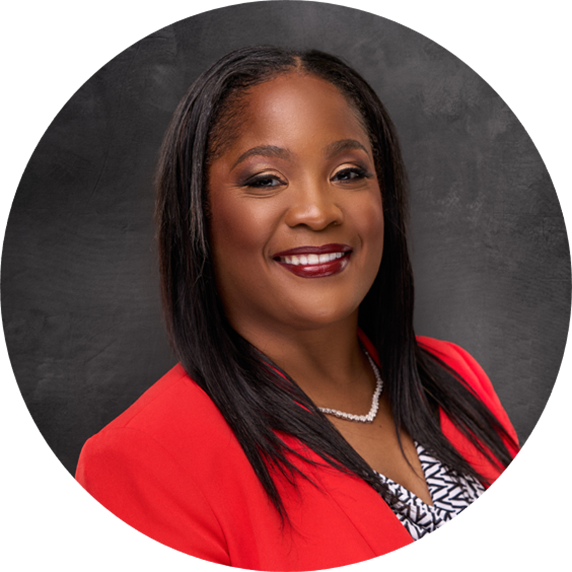 Not Afraid To Fight For Her Clients
If you've been in an 18-wheeler accident, and looking for 18 wheeler accident lawyer, reach out to us through our web-chat, via the contact form below, or by phone at (877)-CARE-404 (877-227-3404) to set up an appointment. One of our skilled and caring staff will take the time to learn about your accident and help determine who was at fault, what the next steps should be, and whether we can help build a case that can be pursued for monetary compensation. That initial consultation is always free and always honest. We want to help.
From there, your case manager will be assigned and will be charged with keeping you informed about ongoing developments in your case. Our experienced tractor trailer accident attorney and staff will dig deep into the heart of your case, gather all necessary documentation, and put together supporting evidence as we move to gain a settlement in your truck accident case. We'll handle all communication with the trucking company, their attorneys, and insurers, and we'll build a winning strategy. We'll look to recover compensation on your behalf for property damage, medical expenses, lost wages, and financial hardship, as well as emotional trauma and pain and suffering.
If we cannot reach a favorable resolution through a settlement outside of court, Lamar Law Office will represent you in litigation to win fair and full compensation for the hardship caused by your tractor-trailer accident.
Anita Lamar is a trusted Georgia truck accident lawyer with years of experience helping individuals receive compensation after they have been injured in a truck accident. Anita and her team at Lamar Law Office know Georgia well and have helped many residents in personal injury cases. Our team understands that after a truck accident, you need to focus on your recovery, not on a complicated legal battle. That's why we take over the legal side of your case so that you can relax and recover without worrying about making the right decisions in your Georgia truck accident case. We'll fight the big insurance companies on your behalf and ensure that you receive full and fair compensation for your injuries. The big trucking companies in Georgia will try and prove they weren't to blame to pay you less, but Anita will fight on your behalf to ensure that you aren't paid less than you deserve.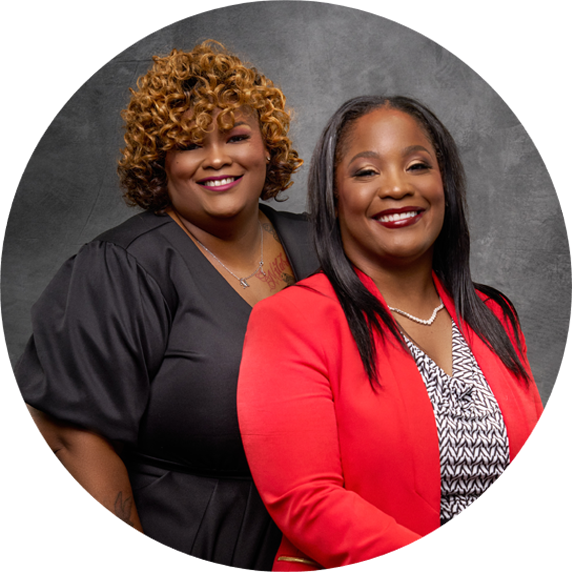 %
of all traffic fatalities involve a commercial truck.
%
of all traffic accident injuries involve a commercial truck.
%
of those hurt in truck accidents are in a passenger vehicle.
How Are Semi Truck Accidents Different?
Driver's Actions Recorded

Like airplanes, many trucks contain "black boxes" that record data as the truck travels. Speed, braking, load sway, and steering corrections at the time of the accident may all be contained inside the box's logs.

GPS Trackers

You may have tracked a shipment online before. That's possible because GPS is used in the trucking industry as a way of letting us know where those shipments are. That same data can be invaluable in 18-wheeler accident cases.

Highway Inspections

Trucks all undergo regular inspections and must do so by law. Inspections can reveal irregularities and deferred maintenance, as well as outright negligence on the part of truck owners.

Dash Cams

Video doesn't lie. Dash cams may reveal whether a driver was using a cell phone at the time of an accident, whether they were nodding off, or even their relationship to the cars around them.

Driving Logs

By law, truck drivers are limited in the number of hours they can drive without taking a rest. The driving logs can reveal a great deal about the driver's activities in relation to your accident.

Dispatch Documentation

Records from the truck's dispatcher can reveal important information about where the truck was headed, the particulars of its cargo, the time that it left "home base", and the vehicle's intended route. It's kind of like a "trip itinerary" for trucks.
Georgia Laws in Regards to Truck Accidents
In Georgia, according to state statutes, the term "motor truck" means "any motor vehicle having a gross weight of 18,000 pounds or over which is designed and used for the transportation of merchandise or freight". Those trucks are governed by their own unique set of rules, some very different than you might be used to with your own car.
Commercial Truck Safety Laws in Georgia (§ 40-1-8)
As with our own cars, the law requires regular maintenance and working safety measures like lights and brakes. The driver must be properly licensed and "Be fully competent and sufficiently rested to operate the motor vehicle under his or her charge" (GA Code § 40-1-8). The driver has to be over 18 and not under the influence of substances. What, perhaps, differs a bit is that the commercial organization that owns the truck is responsible for the status of the truck and the actions of its hired drivers.
Truck Accident Insurance Laws in Georgia (§ 33-1-24)
Those companies are required to insure their drivers with liability coverage for a minimum of "$100k for bodily injury bodily injuries to or death of all persons in any one accident with a maximum of $50,000.00 for bodily injuries to or death of one person and $50,000.00 for loss of or damage to property of others, excluding cargo, in any one accident"  which differs from personal vehicle operation requirements (drivers are required to be insured with liability coverage for a minimum of $25k for bodily injury per person and $25k in property damage)" (GA Code § 33-1-24). Truck accident victims may seek compensation from the driver, the owner, or the owner's insurance company directly (unlike in a normal motor vehicle accident).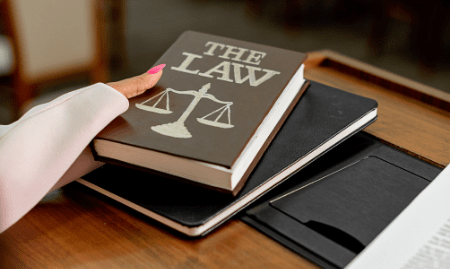 Additional Truck Accident Laws
As with any accident, drivers are required to immediately report accidents resulting in death or any injury, or those where the damage to property appears to be more than $500. In order to seek compensation, one must generally file within two years of the accident date to satisfy "statute of limitation" requirements, but that may vary according to specifics in your case. The best thing to do is to reach out to one of our experienced semi-truck accident lawyer specialists as soon as possible for a free consultation.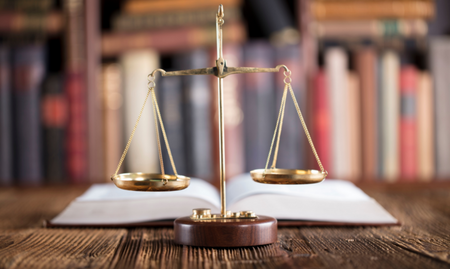 What is Negligence?
18-wheelers have the same set of responsibilities on the road that all drivers have. They have to maintain control of their vehicle, they have to use reasonable and prudent speed, and they have to obey traffic signals and signs. Drivers must be aware of pedestrians and hazards in the road and the operator has to be fully licensed for their job, as well as to operate the vehicle. Like us, the owners of those semi trucks have to properly maintain them in top shape before they put them on a road. The difference is that their vehicle may weigh 80,000 pounds and be 70 – 80 feet long.
Negligence is when the driver or owner fails to meet those duties and responsibilities. Violating motor vehicle laws creates a presumption of negligence and when there is an injury resulting, that creates liability.
Filing a Negligence Claim Against a Trucking Company
In Georgia, negligence is the most common cause of trucking accidents. Negligence refers to the guilty party's careless actions who failed to take care in a foreseeable dangerous circumstance. This may refer to a driver who fell asleep behind the wheel due to driving for an overextended period of time. There are many state and federal laws that regulate how many hours a truck driver may drive during one given period of time and basic precautions that truck drivers must take to protect themselves and others on the road. If a truck driver or a trucking company fails to follow these laws and causes an accident, their negligence makes them at fault for the accident and responsible for the injuries and damages caused to the other involved parties. If you believe that the truck driver was negligent and is responsible for your trucking accident, contact Lamar Law Office today. Our team can help you understand the federal and state laws that apply to truck drivers and file a claim for your injuries and personal damages. In some cases, the trucking company can also be sued by the injured party for their negligence in hiring or training their truck drivers. Anita Lamar, our founder and truck accident attorney, will assess your case and help you to understand your rights in filing a case against the insurance companies and trucking companies.

Lamar Law Office Proving Fault in a Truck Accident
After your free consultation, the experts at Lamar Law Office will go to work and gather evidence on your 18 wheeler accident to help you prove liability. Our 18 wheeler accident attorney and staff will help you gather the following evidence: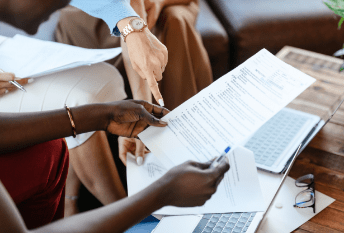 Investigate Vehicle Maintenance Compliance
Commercial vehicles require strict maintenance and inspection documentation. Is everything up to code?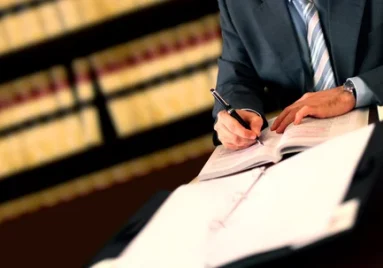 Evaluate Trucking Regulation Compliance
Trucks are subject to extra regulations that automobiles are not. Was the trucking company cutting corners?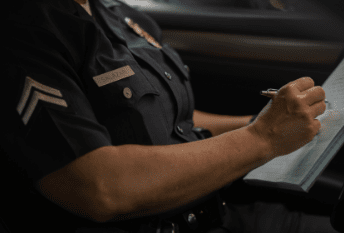 Examine the Driver's License and Credentials
Commercial drivers must be specially licensed and keep meticulous records. Did the driver in your accident have a valid CDL and the proper training?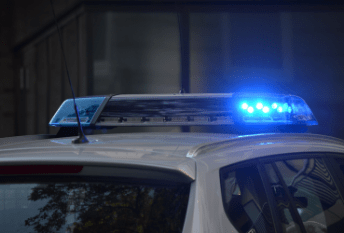 Review Evidence of Traffic Law Violations
Trucks are subject to "the rules of the road" just like any vehicle. Did they violate those laws?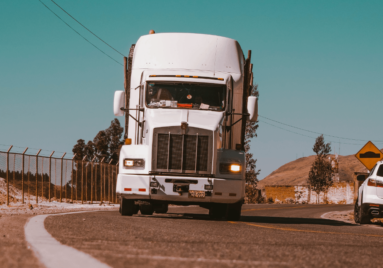 Assess Manufacturer Defects and Regulations
The standards are high on commercial equipment. Was it in working order or subject to a recall?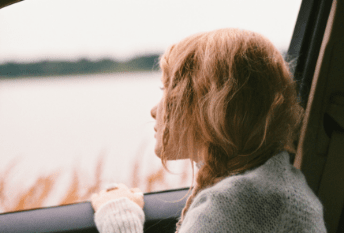 Interview Witnesses and Gather Police Reports
Police reports often include pertinent evidence and witnesses may have additional insight about the accident.
Who Can be Responsible for Damages Caused in a Truck Accident?
The Truck Driver
Drivers can make mistakes. Sometimes they are distracted or overtired from putting in too many hours on the road. They can change lanes without looking, fail to notice stop lights, or make other operator mistakes. Any and all laws that apply to any driver apply to them.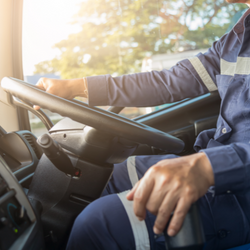 The Truck Parts Manufacturer
Was the truck up to code? Truck parts can have defects in manufacturing and simple break seals can cause massive damage if they fail under the loads created by 80,000 pound 18 wheelers.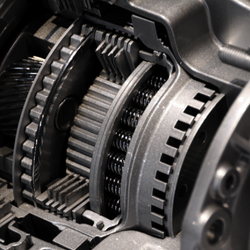 The Driver's Employer or Owner of the Truck
Owners can cut corners and overload trucks. They can push drivers beyond their regulated limits and they can put unsafe vehicles on the road as a way of increasing their bottom line.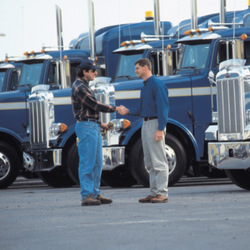 The Truck Maintenance Company
Trucks demand the greatest of care. They are on the road far more than most cars and the wear and tear is immense. Mechanical issues can arise and, when they do, those issues require attentive and knowledgeable experts. Was the person fixing the vehicle using a cheap fix and did they know what they were dealing with?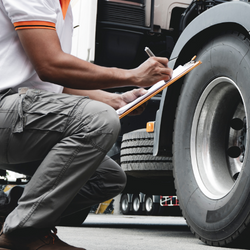 Types of Truck Accidents in Georgia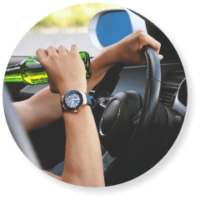 Drunk Driving
Drunk drivingis no secret in America. Police departments and governmental agencies put out countless public service announcements and make the targeting of impaired drivers a number one priority. Driving while under the influence of alcohol or drugs of any kind can lead to poor judgment behind the wheel, especially when the driver is controlling an 80,000-pound truck that is 70-80 feet long.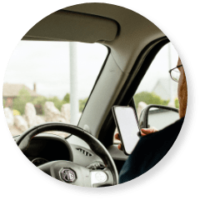 Distracted Driver
It happens quite often – people take their eyes off the road to use their cell phones, text their friends, or post on social media. In the age of time constraints and fast food, drivers frequently eat or drink in their trucks. All of those challenges mean that the driver's attention is not focused on controlling their vehicle. We call that "distracted driving" and it is a major cause of accidents in America.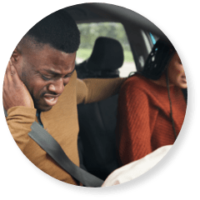 Exhausted Driver
Drivers, particularly truck drivers, want to keep putting miles behind them. We are all time strapped and drivers can push it further than their limits in an attempt to meet deadlines. This can result in inattention or falling asleep at the wheel, with devastating consequences.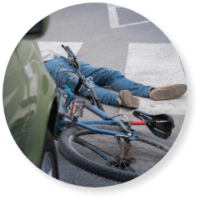 Pedestrian and Truck Accidents
This type of accident takes place when a truck collides with one or more pedestrians. A pedestrian accident of this type may result in severe injuries or even death for the person who was hit because they have little to no protection from a large commercial vehicle that can weigh up to 80,000 pounds.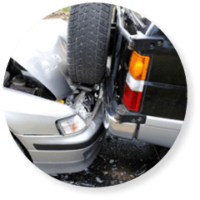 Rear-end Accidents
This is one of the most common accident types in the state of Georgia and across the globe. Predominantly the fault of a following driver who follows too closely, these accidents happen when the front of the following truck makes contact with the rear of a car in front of them. They can be quite severe and, even if a rear-end accident seems more innocuous, it can result in nagging injuries like whiplash.
Failure to Yield Accidents
Most often, the party who hits is usually at fault and the party who gets hit is the victim. "Failure-to-yield" accidents can be very different. These occur when a driver intentionally or unintentionally fails to follow traffic laws in a prudent manner and does not yield the right-of-way to other vehicles. Quite frequently in these types of accidents, it is the victim who collides with the offending driver's vehicle.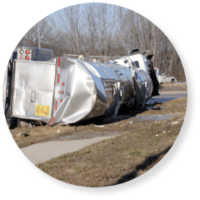 Truck Defects or Poor Maintenance
Trucks put in hundreds of thousands of miles in a single year. The wear and tear is enormous and the weight that they pull around is immense. Sometimes the parts that get used aren't up to specification and sometimes the maintenance gets deferred altogether for financial or time-pressure reasons. Eventually, those issues can and do cause accidents.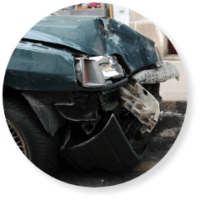 Hit and Run Accidents
All states require drivers to stop at the scene of an accident if it's safe to do so. Sometimes a driver will leave the scene. That may happen because they are flustered, scared, or unaware of the accident. It can also happen because they are under the influence and don't want to be tested, because they are driving under a suspended license, or because they are uninsured. When a party leaves the scene without stopping to identify themselves and fill out a police report, no matter what the reason, it is called a hit-and-run and may result in criminal charges.
What Lamar Law Office Will Do For You
If you've been involved in a semi truck accident, you need the help of professionals. The experts at Lamar Law Office can help navigate you through the challenges of a claim. Throughout your fight, we will work to protect your rights. We'll assign a case manager, who will communicate with you as we progress toward a settlement. We will dig into the variables that we've listed above and we will give all our effort in the battle to obtain the highest possible compensation for your accident. We'll do all of that on a *contingency fee basis and we'll show you what it means when we say "More Than Legal Service…We Care".
It all starts with a free call.
*Disclaimer: "Contingency fees" refer only to fees charged by the attorney. Court costs and other additional expenses of legal action usually must be paid by the client. Contingency fees are not permitted in all types of cases.
What Our Clients Say
I am so happy that I had The Lamar Law Firm on my side after my accident. Attorney Lamar and her entire staff were nothing but pleasant, professional and diligent in handling my case. I was given a thorough explanation about each stage and regular updates on the status of my case.
Attorney Lamar was recommended by a family member and she definitely lived up to their recommendation. My accident happened in the worst time of my life and it was very stressful with having to be off from work and going to therapy. Anita and the team were very professional and kept me in the loop with EVERYTHING.
Attorney Lamar and her team have been totally awesome from day one. I don't always have to call them they call me to check on me. I totally would recommend them to anyone. Excellent service!
I'm extremely pleased. I received the max compensation for a car accident that wasn't my fault. Mrs. Lamar's team was very responsive, kept me involved in the entire process and I receive the maximum amount that the insurance company offered for my injuries and damages.
Attorney Lamar is professional and kind. She is always willing to lend a helping hand. She also holds her own in the court room.
This law firm is on point and truly looks out for their respective client.
I am highly recommended Lawyer Lamar to anyone who's involved in a car accident. She handles the case with professionalism and makes sure you get your car fixed and get pay for your medical compensation
Thank you for representing me and handling my case so efficiently & professionally! The settlement is much more than I expected.
Attorney Lamar and her Amazing Team are so very professional, knowledgeable, caring and they communicate extremely well with you every step of the process! Attorney Lamar actually calls you herself to discuss details and she is also available for you to call her as well.
I have to give Attorney Anita Lamar outstanding praise. I have never had an Attorney that was as attentive to my concerns and case as Mrs. Lamar was.
What To Do After A
Trucking Accident
If you, or someone you know, has been involved in a truck accident, the first thing you should do is call 911 and receive medical attention for any specific injuries. Make sure that once the police arrive, they file a police report on the accident that details all of the involved parties and the damages incurred. You should also collect the truck driver's contact information, their company, their insurance, and any other involved drivers as well. Take pictures of your vehicle, the accident location, and the other vehicles involved. If you don't need immediate medical attention, call Lamar Law Office as soon as possible. Our experienced truck accident lawyer in Georgia, Anita Lamar, will guide you through the steps of what to do next to protect yourself in a future legal case.
After an accident, make sure that you do not talk with the truck driver's insurance company alone. Some big insurance companies will call you to ask about your injuries and your testimony of the accident. Immediately after the accident, you may not fully understand the severity of your injuries, especially if adrenaline is still set in. By speaking with the insurance company about these things right after the accident, you could be admitting to lesser injuries or personal fault without realizing it. These big insurance companies could also lead you into a quick settlement for car damages and medical expenses. Although this offer may sound great, it's often less than what you deserve. In order to protect yourself from the big trucking and insurance companies, you need an experienced semi-truck accident attorney fighting on your behalf. Once you have been treated for any immediate medical needs, call Lamar Law Office to begin filing a truck accident claim with an experienced Georgia truck accident lawyer on your side.
Contact Us

Defensive Driving in
Georgia
Experts will tell you that awareness of your surroundings is an important factor in mitigating the possibility of an accident occurring. We can lower our chances of being in an accident by making sure that we are aware of everything around us and by taking conscious note of other drivers on the road.
Too often, with all of the advances in technology, we view driving as a passive activity – we get on the highway, turn on the radio or take calls on our hands-free cell phone set-up, and we turn on the cruise control. Defensive driving is about being both active and reactive. Be aware of the road hazards, steer clear of drivers who are swerving, know that there is a motorcycle coming up fast or weaving through cars, and take note of what unique conditions are present. By doing so, you can reduce your chances of being in an accident that would otherwise be caused by a different driver and you can reduce your maintenance and fuel consumption expenses, as well.
Defensive driving in Georgia is a skill that you can learn and develop. Enroll in one of the driver improvement schools enumerated by the Georgia Department of Driver Services to start studying how to drive defensively.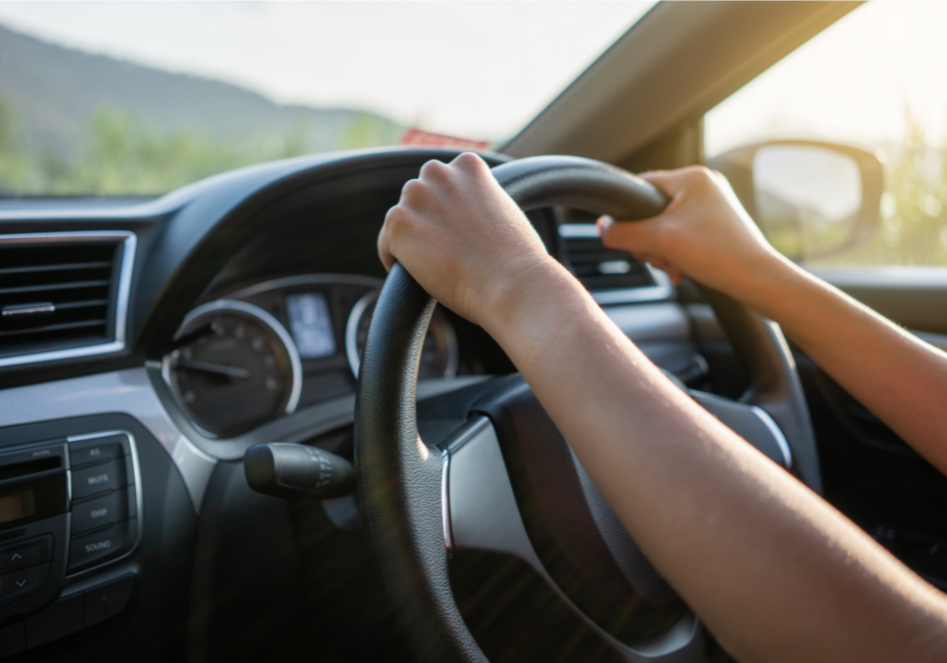 Frequently Asked Questions
In the vast majority of trucking accidents, the driver is not, in fact, the owner of the truck. Even in the case of owner-operators, there is quite frequently a client who owns the trailer and the goods being transported. Georgia has a unique set of laws that allow victims in trucking accidents to file claims against the driver, the owner, and (unlike in regular automobile accidents) directly against the owner's insurance company. It can be a tricky maze to navigate and the caring professionals at Lamar Law Office can help you get the compensation you deserve.
The easy answer here is that you should call a truck accident lawyer in Georgia as soon as you've been involved in a truck accident in Georgia. It's free and we can help you sort out who's at fault, as well as give you some advice on the next steps to take. You should definitely contact us if you have sustained injuries, if there is property damage, or if the death of a loved one was a result of the accident. There are so many things to sort out after an accident and having someone with experience and compassion for your situation as an ally can help make your path forward much clearer.
It is always worth having experience and knowledge on your side. The legal system isn't easy for regular folks to navigate and technicalities are everywhere. You can bet that the trucking companies and their insurers will have an attorney who knows the system. We can help you prove who was at fault but, more than that, the attorneys and staff at Lamar Law Office will take pressure off of you by doing the research, completing the paperwork, and communicating with the attorneys and insurers in an effective manner that won't compromise your case. We've been there before. Let us help you through the challenge posed by your 18-wheeler accident.
Fault and liability can be a grey area. It's not all black and white but our experienced and knowledgeable staff can help you figure everything out. If you were partially responsible for the truck accident, it's possible that you may still be entitled to compensation from the other driver, trucking company, or insurer if they were at greater fault. Georgia is what is known as a "modified comparative negligence" state – that means that it all gets put on a balance scale. The compensation you receive may be reduced by a percentage that equals your level of liability in the accident. If the court determines that you were 20% at fault and the driver of the 18-wheeler was 80% at fault, your compensation may be reduced by 20%. These issues are why it's always a good idea to file a police report immediately and to make a call to Lamar Law Office. We can listen and help sort out these issues.
You've heard, no doubt, that the legal system can be slow, but the truth of the matter is that the entire process may only take a few weeks or months if you and the other parties decide to settle the matter out of court. That's why it's a good idea to contact us as soon as possible after your truck accident. That way we can build the evidence and start negotiating with the driver, trucking company, insurers, and their attorneys. If you decide to file a lawsuit, the process may last several months. The extent of your injuries, the treatment involved, and your recovery plan may also have an effect. It helps to go down the road when you have experienced and caring personal injury attorneys on your side.
To file a truck accident claim, you need to establish that the other party (the trucking company, their driver, the mechanics, the parts manufacturers, etc.) had a duty of care, that they breached that duty, and that you have measurable losses as a result of that breach. In legal terms, we call that "proximate cause" linkage. In more common terms, you need to prove that the trucking company or their associates caused your accident and that you were injured, had damaged property, or lost wages because of the accident. Sometimes those things aren't totally black and white. It helps to have someone to tell your story to, who can use their knowledge and experience to sort through it all. Our truck accident experts at Lamar Law Office can help establish your case. Let us listen. Contact us today!
Our Office in Tucker, Georgia
Just a half hour from downtown Atlanta, our office is located at 4500 Hugh Howell Rd. in the Heritage Place development in Tucker. If you are unable to meet at our office due to your injuries, we are more than willing to make accommodations in order to serve you. Whatever your situation, if you've experienced a car accident in Atlanta, call our team today.
Get Directions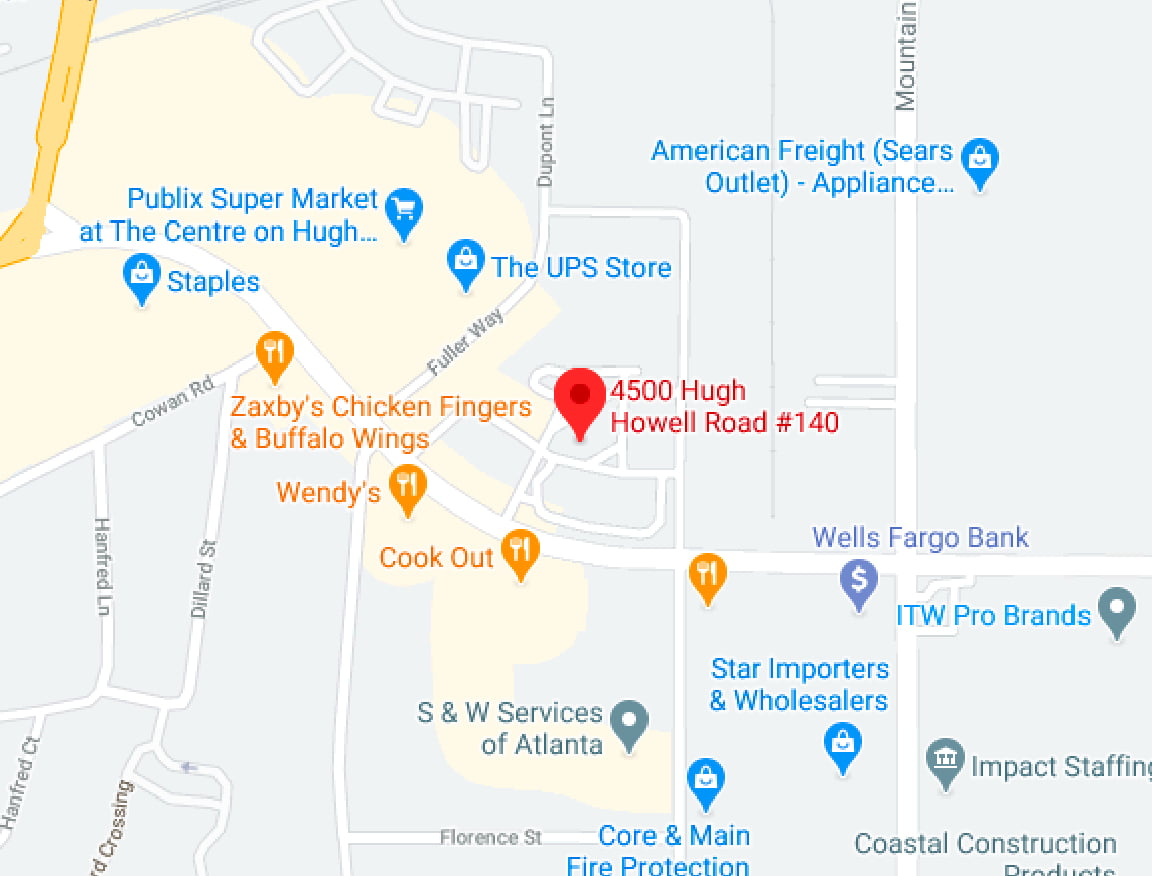 Contact Us
Tucker Office
4500 Hugh Howell Rd
Suite 140
Tucker, GA 30084
Get Directions
Mailing Address
P.O. Box 2558
Tucker, GA 30085
Find Us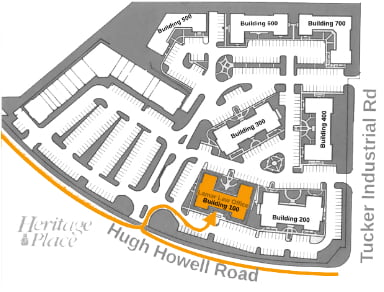 Click to enlarge