Georgia
Experienced Personal Injury Lawyers
Founded by Anita Lamar, a native of Atlanta, Lamar Law Office is a top-rated personal injury law firm serving Georgia. We are a client-centered practice that lives by the motto More Than Legal Service…  We Care. If you've been injured in an accident, you will need an attorney committed to obtaining the most favorable outcome for your circumstances. Lamar Law Office is small enough to provide individualized Legalcare™, but large enough to deliver the compensation you deserve. We are devoted to providing your case with the attention it deserves to fight for the highest possible return. We serve the state of Georgia with personal injury legal services and the attorneys and staff at Lamar Law Office are experts in personal injury law including car accidents, medical malpractice, slip-and-fall, dog bite injuries, and more. Contact Lamar Law Office today to schedule a free consultation to determine if your case can be pursued.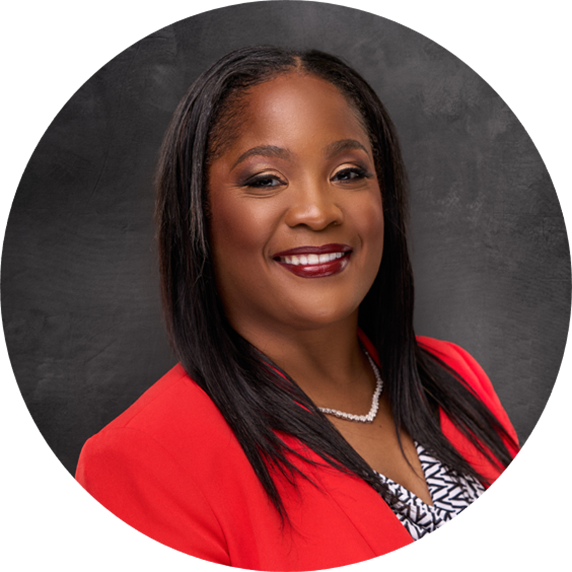 Not Afraid To Fight For Her Clients
Georgia personal injury victims face a tough recovery, high medical costs, and the loss of the lifestyle they lived prior to the accident. If the injury was avoidable, the party responsible for it might be obligated to pay you for your losses. To schedule a free consultation, you can reach out to our team via web chat, phone, or request a call by submitting a form from our contact page. During your consultation, our experts will review your claim and determine whether it can be pursued as a legal case in Georgia. Once we accept your claim, you will be assigned a case manager who will be responsible for keeping you up-to-date on the progress of your case. Our attorneys and staff will research your case thoroughly and gather all of the relevant documentation and evidence necessary to proceed.
We will develop a strategy for the claim and handle all communication with insurance agencies and other parties. Compensation for your medical expenses, lost wages, emotional trauma, financial hardships, pain & sufferings, and property damage will be sought on your behalf by our firm. If the most favorable outcome for your circumstances cannot be settled outside of court, Lamar Law Office will represent you in litigation to fight for full and fair compensation.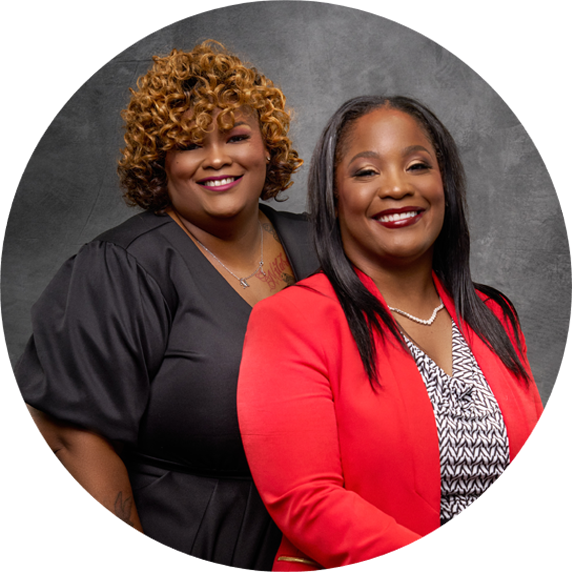 What You Need to Know Before Hiring a Personal Injury Lawyer
Trial Experience

While most personal injury lawsuits do not go to trial, hiring a lawyer and law firm that is fully ready to do so if needed is critical. It is possible that insurers will know whether your lawyer or firm has the experience and ability to take your case to trial, which could influence how they handle your claim.

Payment Terms

Payments are among the most prevalent points of conflict between personal injury lawyers and their clients. Preventing confusion regarding the payment terms is easier with a discussion during your initial consultation. Lamar Law Office provides Legalcare™ on a contingency fee basis*. Speak with our team about how this works. *Disclaimer: "Contingency fee basis" refers only to fees charged by the attorney. Court costs and other additional expenses of legal action usually must be paid by the client. Contingent fees are not permitted in all types of cases.

Qualifications

Other than the minimum 7 years of higher education required to become a licensed attorney in the state of Georgia, please be sure your personal injury lawyer has an in-depth knowledge of tort law and has the necessary skills to succeed in a court proceeding. Recognitions and awards can help you determine if your personal injury lawyer is qualified.

References

It is recommended to ask the attorney for references from previous clients. These references might help you discover more about the lawyer's services from people who have already hired them.

Communication Expectations

Your lawyer's ability to communicate effectively with you can have an impact on the success of your personal injury case. Personal injury attorneys who clearly understand the facts about your case will have a better chance of winning your case.

Honesty

A good lawyer will be up front about the outcome possibilities of your case. It is important to find a personal injury attorney that has a reputation of honesty rather than overpromising. Their honesty and accuracy in estimating your compensation will also help you make an informed decision about whether or not to pursue legal action.

Personal Injury Laws in Georgia
If you're considering pursuing a personal injury lawsuit, it's a good idea to familiarize yourself with the state statutes that may be relevant. Pursuing a personal injury lawsuit may feel like a complicated undertaking since you must adhere to rigorous deadlines and gather all proof and documents to substantiate your claim for rightful compensation. To make things easier for you, we've put together a comprehensive overview of Georgia's personal injury laws. Hiring Lamar Law Office for your personal injury claim ensures you don't have to worry about the rest. We will take care of you.
Comparative fault (Georgia §51-12-33)
In personal injury lawsuits where both parties are determined to be at fault, courts are compelled to follow the comparative negligence rule. Under Georgia's modified comparative negligence rule, your damages will be reduced by an amount equal to the percentage of responsibility allocated to you. However, note that if your percentage of fault in the accident is equal to or greater than 50%, you will be unable to collect compensation for the accident.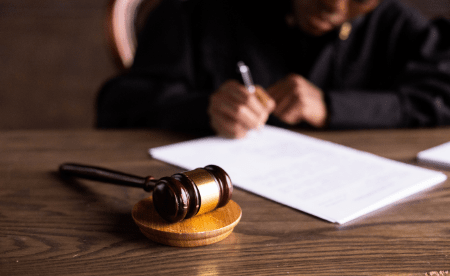 Liability of owners & occupiers of land (Georgia §51-3)
According to this statute, it is the duty of any owner or occupant of land to make their property and its access safe to avoid liability in the event of an injury to anybody who visits their property for any lawful reason. This is the case whether or not they were explicitly or implicitly invited.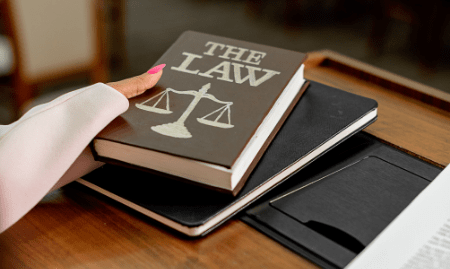 Dog bite negligence (Georgia § 51-2-7)
Under this law, those who own or keep a "vicious or dangerous animal" in the state of Georgia can be held accountable if the animal injures someone. If an animal is required to be on a leash, then the law considers it "vicious."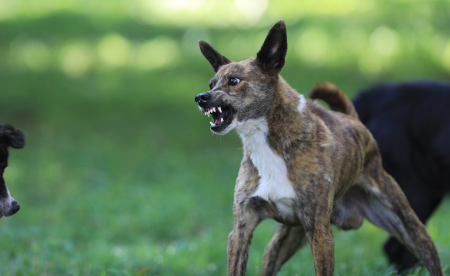 Wrongful death (Georgia § 51-4)
According to Georgia's Wrongful Death Act, if another individual or company's wrongful act causes the death of a person, the victim's family can file a wrongful death claim on their behalf. Under this statute, that person's family is entitled to compensation for "the full value of the decedent's life."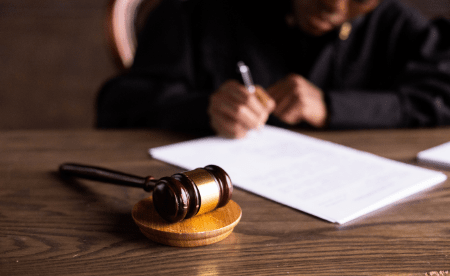 Medical malpractice (Georgia § 51-13-1)
This law states that no matter the monetary value a jury puts on a person's life, the loss of an arm, the capacity to see, or any other severe injury, a jury must decrease the award to an arbitrary limit set by the Legislature. In other words, this Georgia statute steps in to limit how much the plaintiff can receive even if the jury finds the defense responsible for malpractice and awards damages.
Damages for Which Victims of Person Injury Deserve Compensation
Experiencing a personal injury and suffering the resulting losses can be life-altering. In the aftermath of an accident caused by someone else's negligence, you may be eligible for a wide range of compensation.
Accident victims may be entitled to compensation for all medical expenses, both existing and expected. Your lost earnings should be fully covered if you had to stop working or take unpaid leave from your job. This claim should include both the wages you lost while you were recovering from your injuries and the money you will be unable to earn in the future because of your injury. Depending on your specific situation, you may be entitled to compensation for additional financial hardships you face due to your accident.
Personal injury lawsuits cover damages to property as well. For instance, damage to a car in a traffic collision. Additionally, if the accident resulted in emotional trauma, you deserve rightful compensation for pain and suffering. Anxiety, depression, and post-traumatic stress disorder (PTSD) are among the possible psychological consequences of an injury. Furthermore, disabilities or disfigurement can also be covered in the event of injury. The amount of compensation is determined by the nature and degree of the impairment.
The We Care Difference
Helping people is what we do best at Lamar Law Office. We are a voice for those who seek justice, and each member of our legal team is dedicated to helping clients get back on their feet and rebuild their lives.
We care for the community, too. The Atlanta Volunteer Lawyers Foundation, Habitat for Humanity, and Meals on Wheels are just some of the organizations we participate in volunteer work.
Lamar Law Office also won the BBB Torch Awards for Ethics in 2021. The Better Business Bureau yearly bestows this honor on organizations that demonstrate "integrity and an outstanding level of commitment to ethics and trust" in their business practices.

Proving Fault in a Personal Injury Case
After a free consultation to help you determine who is at fault for the accident, our personal injury attorneys and staff will gather evidence to prove that fault. Proof of negligence is necessary to establish liability for an accident or injury.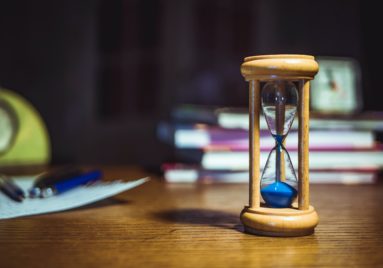 Negligence
When evaluating a claim for negligence, the initial step is to determine whether the offender owed the victim a legal duty of care under the circumstances. For example, if the victim was in a place where they were not allowed to be or should have anticipated the type of activity that resulted in the accident, the party who caused the injury may escape responsibility since they owed no "duty" of care toward the victim. For example, a slip-and-fall in a grocery store that took the appropriate precautions to warn patrons of danger with a wet floor sign.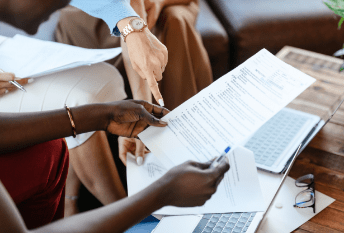 Duty of Care
Once we have gathered all pertinent evidence, the court will determine whether the offender violated this duty by acting or failing to act according to what a reasonably sensible person would do in comparable situations. For instance, if an accident occurs on a property that is hazardous due to poor construction or maintenance, the property owner is responsible for negligence in keeping the premises safe, regardless of whether the owner initiated the risky situation.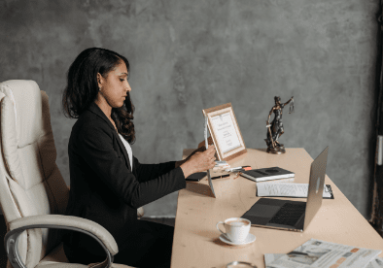 Damages
The third factor requires the victim to establish that the other party's carelessness directly resulted in their injury. While someone may act negligently, the victim can claim compensation only if the offender's fault directly resulted in the injury. Damages are the final component of a negligence claim. An essential part of a personal injury lawsuit is proving to a jury that the victim can receive financial compensation for their losses.
Leading Causes of Accidents in the United States
Accidents involving personal injury can occur in a split second. Personal injuries from car accidents, medical malpractice, and workplace accidents affect millions of people every year. Here are the recent statistics from the Centers for Disease Control and Prevention (CDC) in 2020, which include all nonfatal ER visits from unintentional injury for all persons in the United States ages 15 - 85+.
Slip and fall
According to the CDC, slips and falls take the number one spot of the leading causes of accidents in the country, with 5,719,257 injuries in 2020. Spinal cord injury and traumatic brain injury are two of the most serious damages that may result from a slip-and-fall accident.
Poison
The CDC reports that, in 2020, there were 1,741,381 injuries related to poisoning. Products can include dangerous compounds, which can lead to accidental poisonings. At-fault parties for accidental poisoning may be obligated to cover damages.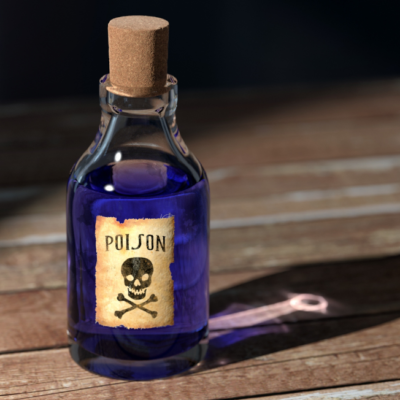 "Other"
Parents are typically responsible for the negligent driving of their minor children in most states in the U.S. If the driver who caused your car accident was using the family car, some of the laws and legal theories that may apply to them are negligent entrustment, family purpose doctrine, and signing the license application of a minor driver.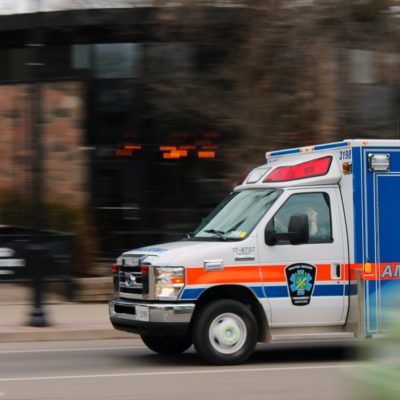 Struck by or against
These injuries occur when an object collides forcefully with a person. Statistics from the CDC indicate that there were 1,719,207 people injured from struck-by accidents in 2020. The owner or operator of the colliding object is often found at fault for these accidents.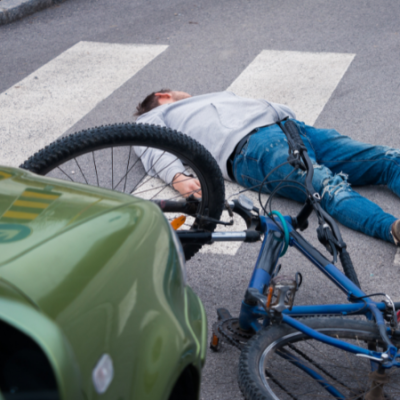 Motor vehicle
Individuals harmed by negligent drivers need to pay for hospital fees and rehabilitation costs. Victims often miss work because of their injuries and losses. A total of 1,612,459 motor vehicle accidents were reported by the CDC in 2020.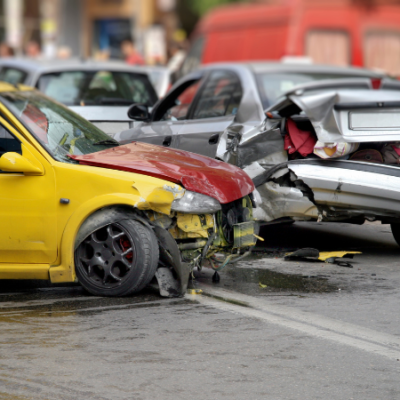 Overexertion
Overexertion injuries are frequently caused by repetitive motions such as lifting, pulling, pushing, carrying, or holding objects. According to the latest statistics, there will be 1,348,761 cases of overexertion in 2020. Oftentimes, these injuries are not caused by the neglect of another party, but in some circumstances, such as failure to abide by employment (or even volunteer) regulations, these can be pursued as a personal injury case.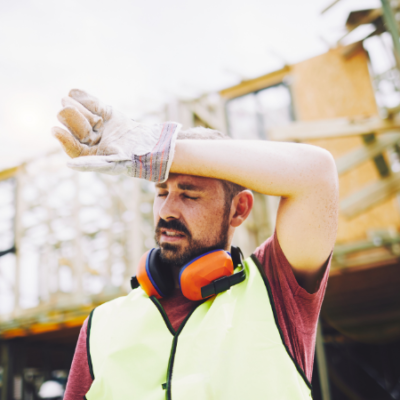 Cut or pierce
Injuries sustained from cuts or piercings are the seventh most common in America, accounting for 1,344,325 in 2020. These accidents are frequently at home and do not usually involve other parties, but some of these injuries are caused by negligence of another person or entity.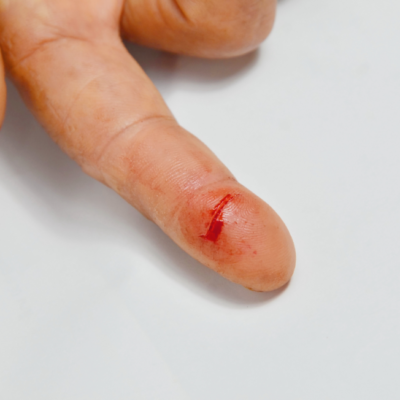 Bite or sting
Bite severity varies from slight and superficial to life-threatening. CDC statistics show that bites and stings caused 439,580 injuries in the United States in 2020, which are sometimes pursued in personal injury law. For example, the negligent owner of a vicious pet.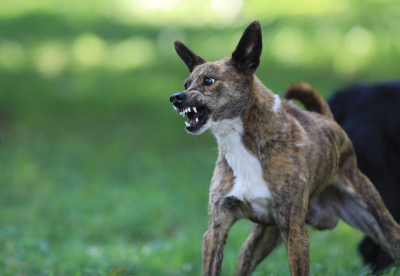 Types of Personal Injury Cases in Georgia
Slip and fall
A slip and fall accident, often referred to as premises liability, is what most people picture when they think of personal injury cases. This is a regular occurrence since it can happen to anybody, anytime, and anywhere. However, when an accident occurs because of a property owner's negligence, the victim is entitled to compensation for their losses.
Pedestrian injuries
Unfortunately, car accidents involving pedestrians happen all too often because drivers aren't paying attention to people and cyclists along the road, especially in densely populated areas like Atlanta. These accidents often occur due to the negligence of distracted or speeding drivers, despite the precautions of pedestrians. Due to the size of most vehicles, these mishaps often have tragic consequences.
Dog bite injuries
About one out of six bites is severe enough to necessitate medical attention and treatment. In the event of a dog attack or bite, dog owners can be held liable regardless of their pet's breed. Even with proper surgery, an animal attack victim may sustain permanent disabilities as a result of their injuries.
Medical malpractice
Medical malpractice is among the most common and deadly types of personal injury since so many people rely on medical practitioners to keep their health under check. Even with the most experienced personal injury lawyers, cases involving medical malpractice such as misdiagnosis, surgical mishaps, and the use of the incorrect medication are complicated.
Wrongful death
Wrongful death lawsuits may be brought by the family of a deceased individual who died because of another person's or company's wrongful behavior under Georgia law. It makes no difference whether the death was deliberate or accidental; you can still pursue a claim if your family member died because of someone else's acts or negligence.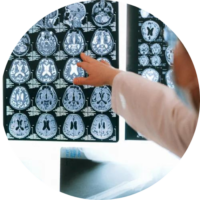 Traumatic brain injury (TBI)
Damage to the brain and its capacity to function properly can be irreversible after a blow or abrupt shake of the head or an accident that causes a skull fracture. Traumatic brain injuries can be caused by vehicle collisions, slip-and-fall accidents, occupational injuries, and even criminal assaults.
Nursing home neglect or abuse
Older people are at risk of neglect in nursing homes when staff members fail to provide enough care. In some circumstances, this can include a lack of food, medication, or hygienic services. Medical neglect can also be defined as administering incorrect medication or excessive dosage. In more severe cases, the victim is physically abused by the staff.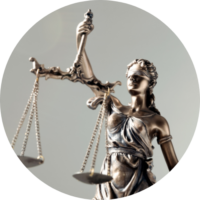 Sexual assault
Victims of sexual assault often suffer long-term psychological effects and sometimes physical injury as well. They have a legal right to sue their attacker in civil court. Victims are often compensated for pain & suffering, medical expenses, mental health expenses, and financial hardships associated with the assault. In some cases, the property owner of the place where the sexual assault occurred may be responsible for these damages.
We'll Help You Get the Compensation You Deserve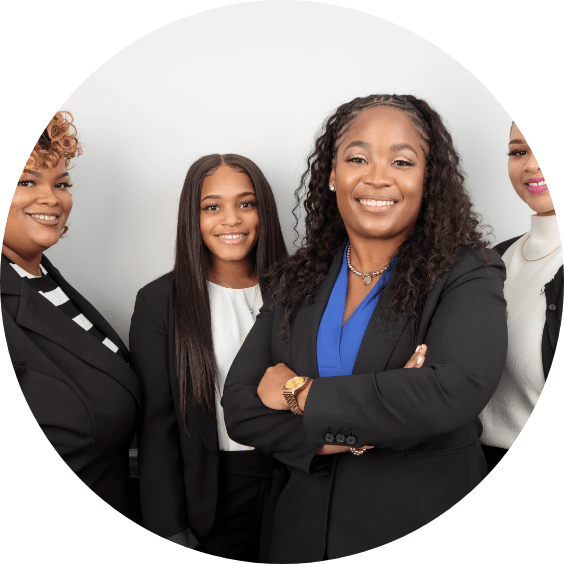 When you've had your life turned upside down by an unforeseen injury, we understand that you want more than simply competent legal representation. Our dedication to you extends far beyond the courtroom. Once our firm begins working on your claim, we will work to protect your rights.
While our team fights for your rights, we also communicate your rights and legal options throughout the claim, allowing you to feel secure and confident in your decision to file a lawsuit. Our team will go up against the huge insurance providers and fight to obtain the highest possible compensation for your injuries.
We at Lamar Law Office do not recover unless and until you do. We work on a contingency fee basis*, which means we only get paid if we win your case. Get in touch with our Georgia personal injury attorneys for a free consultation today.
*Disclaimer: "Contingency fee basis" refers only to fees charged by the attorney. Court costs and other additional expenses of legal action usually must be paid by the client. Contingent fees are not permitted in all types of cases.
What Our Clients Say
I am so happy that I had The Lamar Law Firm on my side after my accident. Attorney Lamar and her entire staff were nothing but pleasant, professional and diligent in handling my case. I was given a thorough explanation about each stage and regular updates on the status of my case.
Attorney Lamar was recommended by a family member and she definitely lived up to their recommendation. My accident happened in the worst time of my life and it was very stressful with having to be off from work and going to therapy. Anita and the team were very professional and kept me in the loop with EVERYTHING.
Attorney Lamar and her team have been totally awesome from day one. I don't always have to call them they call me to check on me. I totally would recommend them to anyone. Excellent service!
I'm extremely pleased. I received the max compensation for a car accident that wasn't my fault. Mrs. Lamar's team was very responsive, kept me involved in the entire process and I receive the maximum amount that the insurance company offered for my injuries and damages.
Attorney Lamar is professional and kind. She is always willing to lend a helping hand. She also holds her own in the court room.
This law firm is on point and truly looks out for their respective client.
I am highly recommended Lawyer Lamar to anyone who's involved in a car accident. She handles the case with professionalism and makes sure you get your car fixed and get pay for your medical compensation
Thank you for representing me and handling my case so efficiently & professionally! The settlement is much more than I expected.
Attorney Lamar and her Amazing Team are so very professional, knowledgeable, caring and they communicate extremely well with you every step of the process! Attorney Lamar actually calls you herself to discuss details and she is also available for you to call her as well.
I have to give Attorney Anita Lamar outstanding praise. I have never had an Attorney that was as attentive to my concerns and case as Mrs. Lamar was.
More Than Legal Services
We Care
Lamar Law Office's experienced team is committed to providing our clients with unmatched customer service. We know that legal processes can add stress on top of a stressful, life-altering car accident. Sensitive to our clients' need to recover from their accident, Lamar Law Office's team goes above and beyond to outline expectations, communicate, and achieve justice in a timely manner – whether by negotiating a settlement or taking your personal injury claim to trial. At Lamar Law Office, we provide more than legal services… We Care.
Contact Us

Frequently Asked Questions
To determine the size of your personal injury settlement, your losses must be taken into account. In a typical personal injury settlement, the following may be included: past and future lost wages, past and future medical bills, emotional trauma, property damage, pain and suffering, disfigurement or impairment. A personal injury settlement's worth may also be influenced by the degree of your own negligence in causing the accident.
The average compensation amount for personal injury claims in Georgia is $52,900. There were settlements ranging from $3,000 to $75,000. Approximately a third of personal injury claims were not compensated.
The short answer is yes. Laws relating to personal injury claims can be highly complex. In addition, these claims are governed by laws that vary from state to state. Therefore, thorough knowledge of both state and federal personal injury laws is required to pursue your case successfully.
You'll have to show that the other party's breach of a duty owed to you caused your injuries and damages. Medical records will be the primary source of this information. Anyone who has suffered an injury because of the negligence or inaction of another may have grounds for a personal injury lawsuit.
When it comes to personal injury cases, the statute of limitations in Georgia is typically two years. When the "right of action accrues," the two-year clock begins ticking. However, not all personal injury lawsuits fall under this rule. Your case can have a different time limit based on the cause of action or what you're claiming in damages. For your convenience, the following is a summary of what the statute of limitations for your personal injury claim in Georgia might be:
Auto accidents: 2 years starting from the date of accident or discovery of the injury
Wrongful death: 2 years starting from the date of death
Product liability: 2 years starting from the date the injury was discovered
Premises liability: 2 years starting from the date of accident or discovery of the injury
Medical malpractice: 2 years starting from the date of malpractice or discovery of the injury
Assault: 2 years starting from the date of the assault
Property damage: 4 years starting from the date of injury
Loss of consortium: 4 years starting from the date of injury or death
Our Office in Tucker, Georgia
Just a half hour from downtown Atlanta, our office is located at 4500 Hugh Howell Rd. in the Heritage Place development in Tucker. If you are unable to meet at our office due to your injuries, we are more than willing to make accommodations in order to serve you. Whatever your situation, if you've experienced a car accident in Atlanta, call our team today.
Get Directions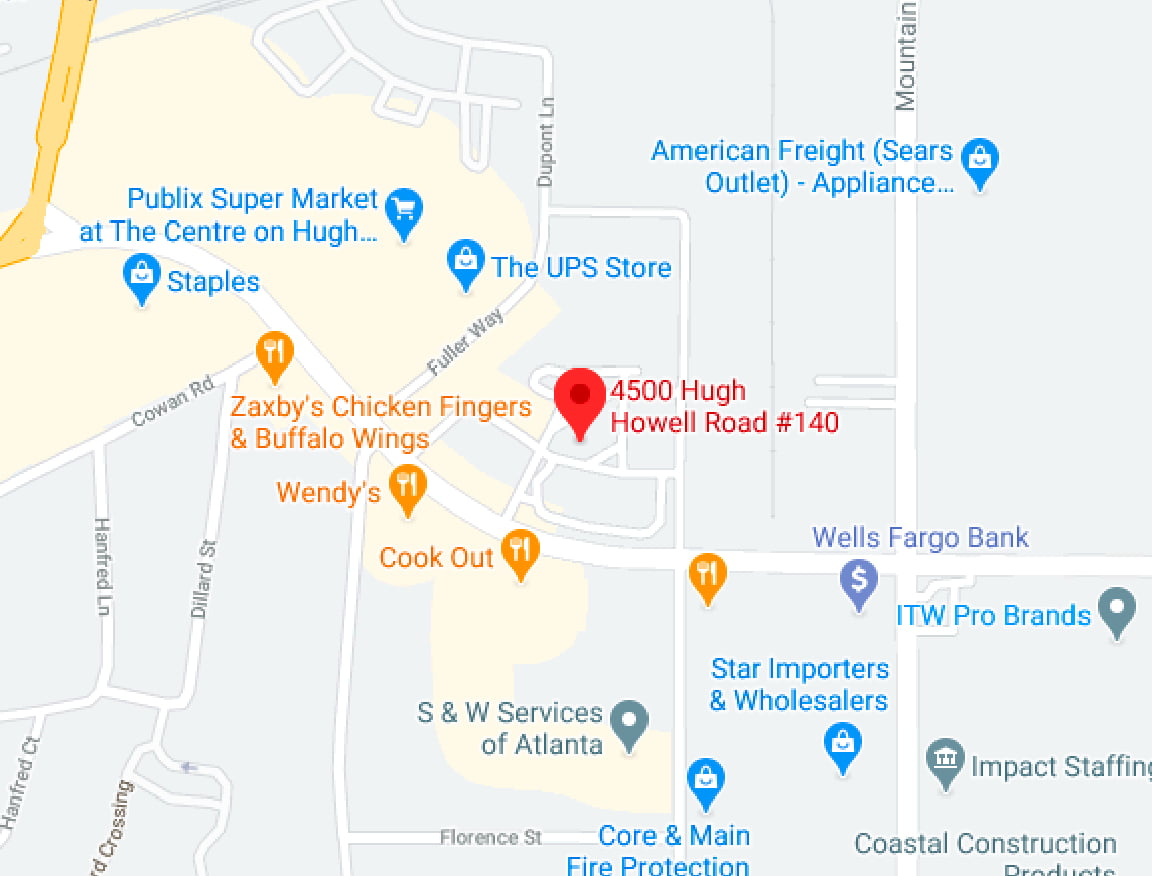 Contact Us
Tucker Office
4500 Hugh Howell Rd
Suite 140
Tucker, GA 30084
Get Directions
Mailing Address
P.O. Box 2558
Tucker, GA 30085
Find Us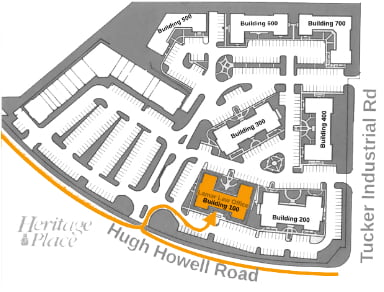 Click to enlarge