Georgia
Experienced Uber Accident Lawyers
Lamar Law Office is a top-rated, Atlanta-based law firm that specializes in personal injury and rideshare (Uber or Lyft) accident Legalcare™. Founded by Atlanta native Anita Lamar, Lamar Law Office helps Georgians get the compensation they deserve after a rideshare accident.
We are proud to be a client-centered practice, and our motto is "More Than Legal Service… We Care." To that end, we've kept our practice small enough to provide individualized care for each and every one of our clients, but we're still large enough to deliver you the compensation that you deserve. In fact, we provide contingency legal representation, which means you don't pay unless we win your case.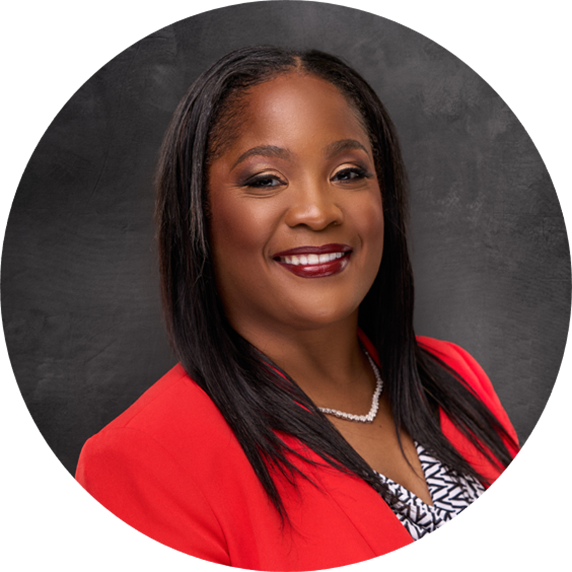 What To Do After a Rideshare Accident
Seek Medical Attention

If anyone in either car has been injured, they should seek medical attention right away. Call emergency services for severe or life-threatening injuries, and render first aid if necessary and you are capable of doing so safely. Also, be sure to get checked out by a medical professional yourself (even if you don't feel injured) to make sure there are no latent or hidden injuries such as deep muscle damage, head trauma, or internal bleeding present.

Call The Police

Even for a minor accident, it's a good idea to call the police, though Georgia law requires accidents that result in more than $500 of property damage to be reported anyway. Having a formal report filed as soon as possible can make a huge difference if you need to file an insurance claim. It will also be a key piece of evidence during a legal case and will help to establish fault.

Exchange Information

Be sure to get the contact and insurance information from the other driver involved in the accident. Name, phone number, address, insurance company name and policy number, and driver's license number are all good things to have. Be sure to get at least two methods of contact for each witness as well, so statements can be taken and witnesses can be called upon as needed.

Take Photos/Video of the Scene

Do everything you can to record the scene of the accident, including damage to vehicles or property, condition of the road, and details of any injuries, and if you can't record yourself, try to appoint an associate or witness to do so in your stead. This will be important when dealing with the other driver's insurance company. This will also help secure additional recompense in a court case.

Consult with Lamar Law Office Before Insurance

It is imperative to seek the expert advice of Lamar Law Office before making any statements or speaking with insurance companies. Doing so can significantly impact the outcome of your case and ensure that you receive fair compensation for any damages or injuries. Lamar Law Office offers contingency-based legal representation for these exact scenarios. Our consultations are risk-free and come with no obligation as our payment is simply a small percentage of the compensation we win for you.

Keep Detailed Records

When in doubt, document. Keep records of everything related to your case, including who you talk to about the accident. There's no downside to having more documentation, and winnable cases have been lost because key documentation was never acquired or was lost.

Rideshare Accident Laws in Georgia
Because there are multiple parties and insurance companies involved, sorting out liability and compensation in rideshare accidents can be complicated. Liability can even be shared by multiple parties. Having large corporations like Lyft, Uber, and insurance companies involved makes things even harder.
Unfortunately, because these rideshare companies are still relatively new, the legal obligations and implications involved aren't clearly carved out yet. Whether you're driving, riding, or just sharing a road with Ubers and Lyfts, it's a good idea to familiarize yourself with the law before you get in an accident.
Rideshare (Uber or Lyft) Accident Insurance Laws in Georgia
Under Georgia law, rideshare drivers must carry an insurance policy that recognizes that the driver works as a rideshare driver, and explicitly covers the rideshare services provided by the driver.
The insurance policy must provide a minimum of $100,000 of coverage for bodily injuries or death of all persons in a single accident, with a maximum of $50,000 for bodily injuries or death of one person and $50,000 for the loss of or damage to property of others, excluding cargo, for accidents that occur during the time periods that the driver is operating as a rideshare driver.
For accidents that occur during these periods, the insurance policy must also provide a minimum of $1 million for death, personal injury, or property damage per occurrence, as well as a minimum of $1 million in uninsured and underinsured motorist coverage.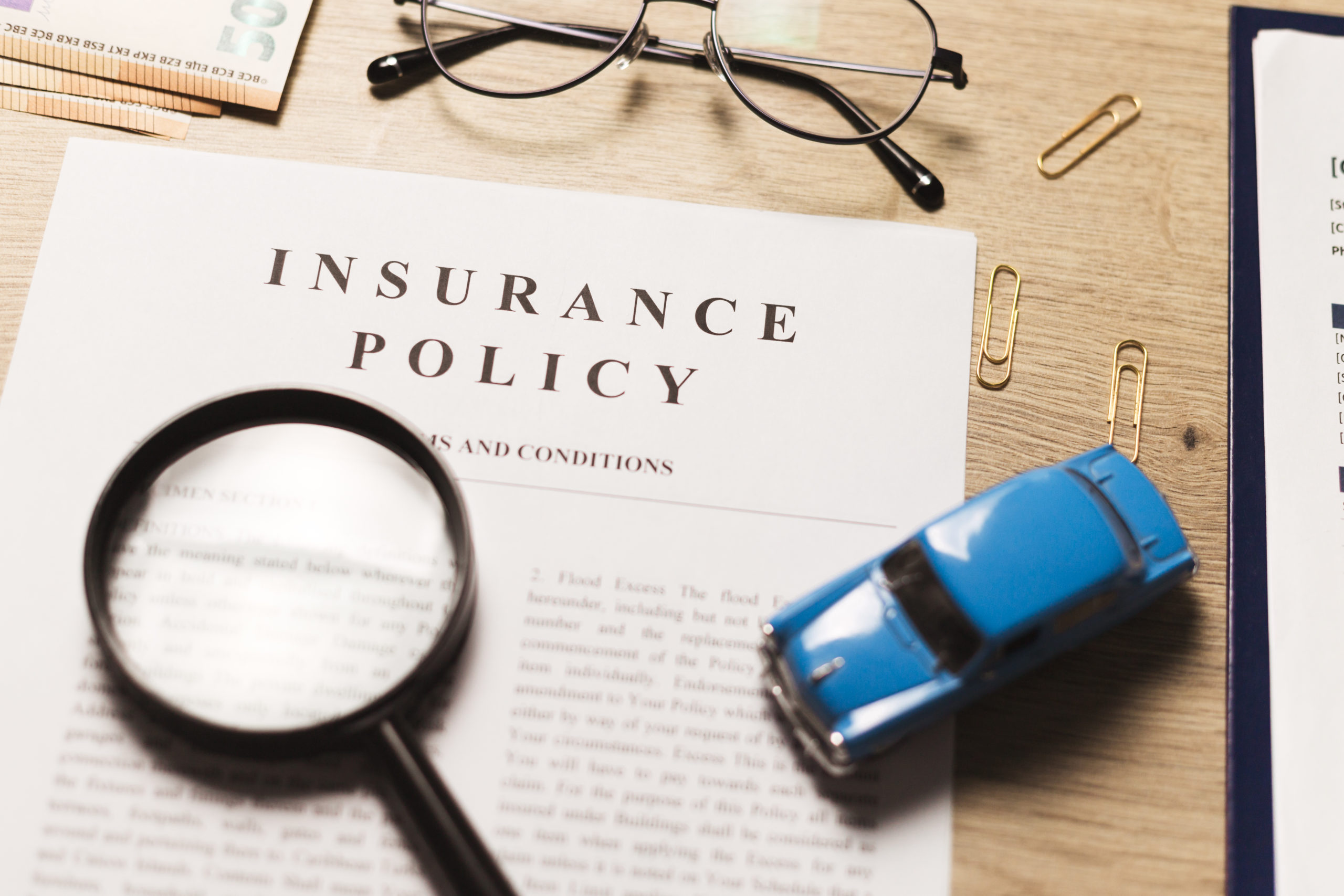 Rideshare (Uber or Lyft) Accident Victim Rights in Georgia
If you were injured by a rideshare driver, you have rights. Uber and Lyft provide up to $1 million in liability coverage for people injured by a rideshare driver while the driver was picking up passengers or providing a ride.
If the rideshare driver wasn't using the Uber or Lyft app at the time of the injury, the driver's regular insurance policy should provide compensation. Rideshare companies (Uber or Lyft) are not liable if the driver was not logged in to provide rideshare services at the time of the accident.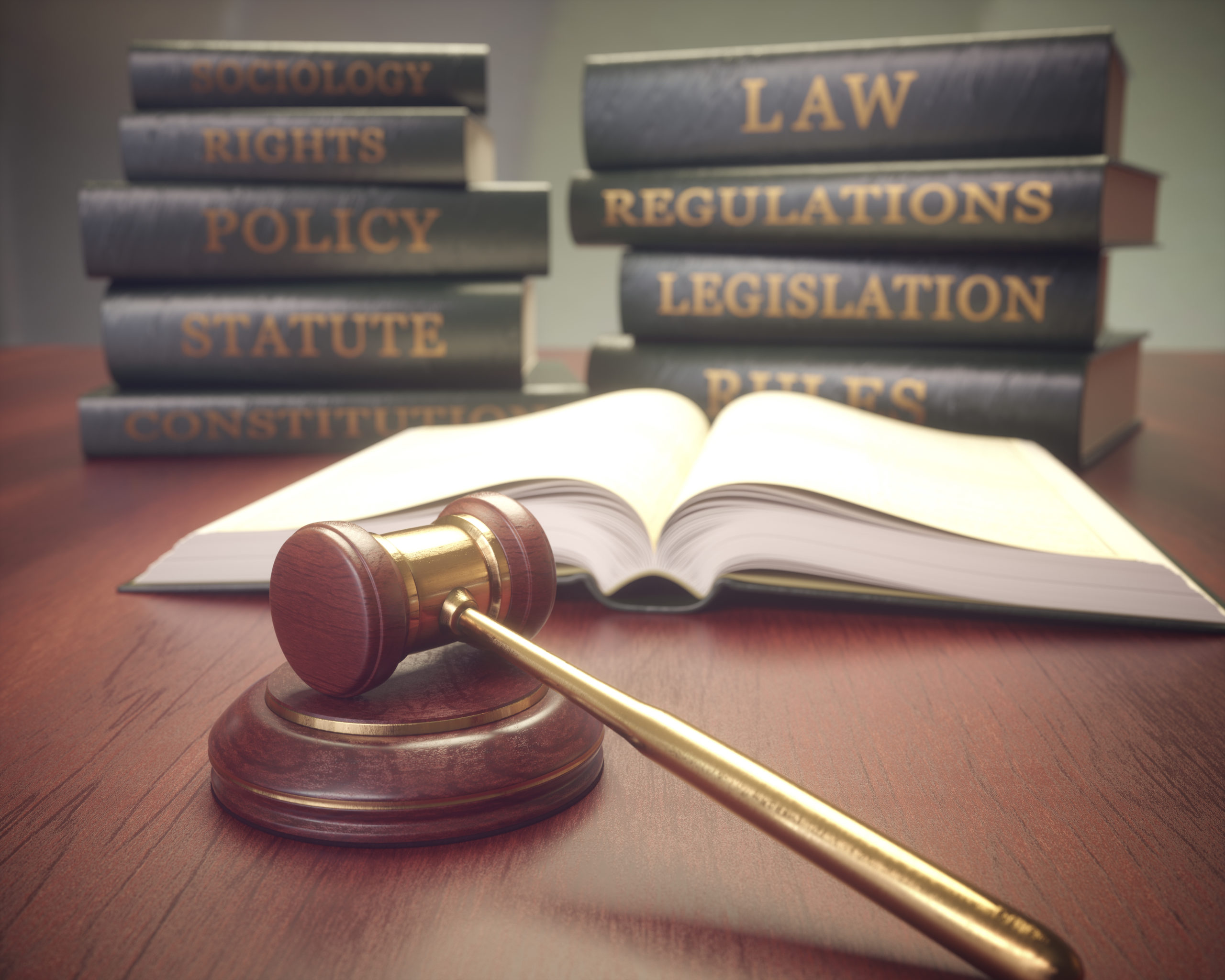 Rideshare (Uber or Lyft) Accident Statute of Limitation Laws in Georgia
After a rideshare accident, it's important to know the statute of limitations so you know how long you have to act.
The statute of limitations on personal injury or wrongful death claims from rideshare accidents in Georgia is generally two years following the date of the accident.
For property damage claims resulting from rideshare accidents, the statute of limitations is extended to four years.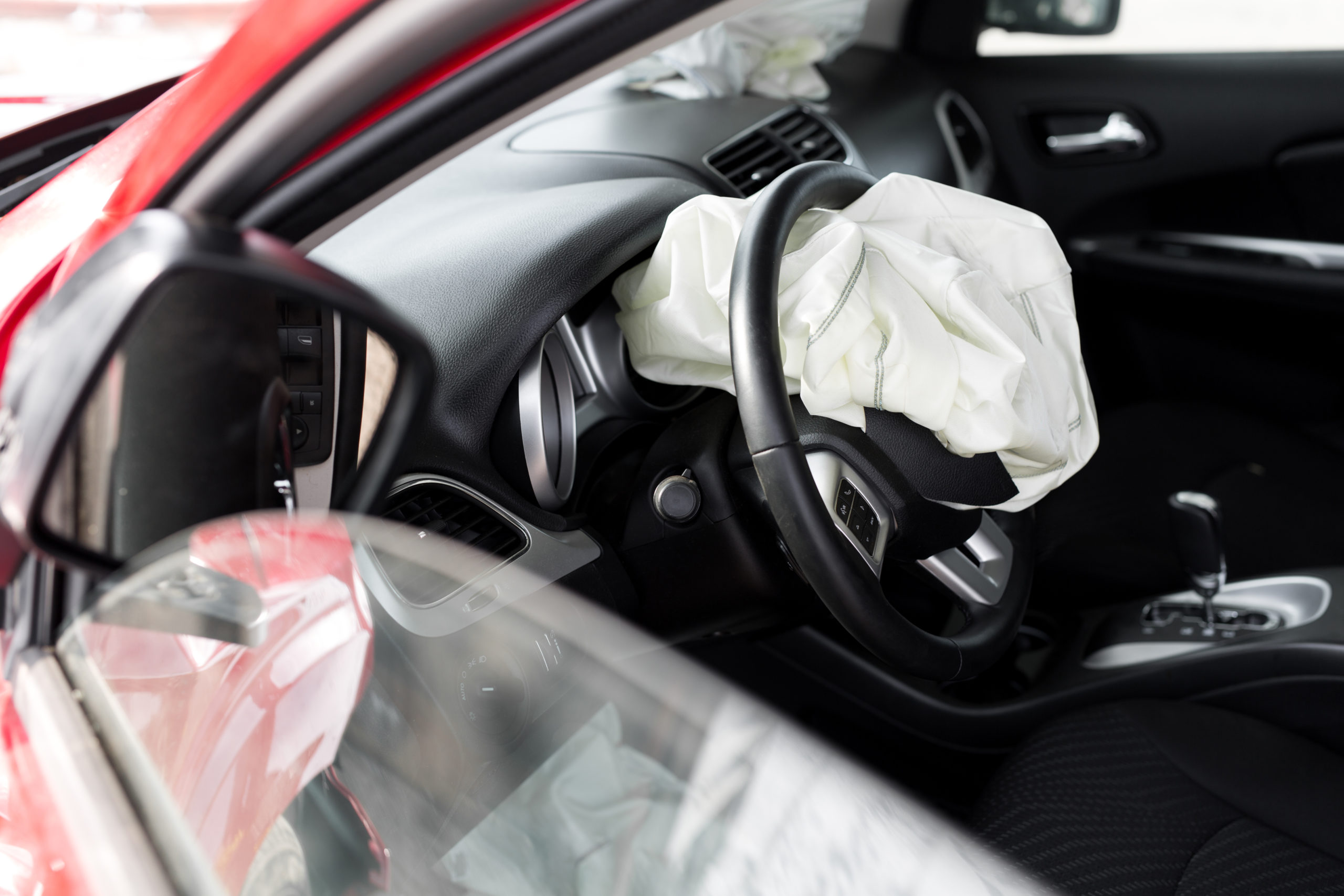 Rideshare (Uber or Lyft) Accident Comparative Negligence Law in Georgia
Under Georgia law, rideshare drivers have a duty to exercise reasonable care to avoid harm to their passengers and others on the road. Generally, rideshare companies are only held liable for the negligence of rideshare drivers if the driver was acting specifically within the scope of their employment at the time of the accident.
Georgia also uses comparative negligence to determine fault in personal injury cases. This means that multiple parties can share fault, so if a plaintiff is determined to share fault, their damages may be reduced accordingly.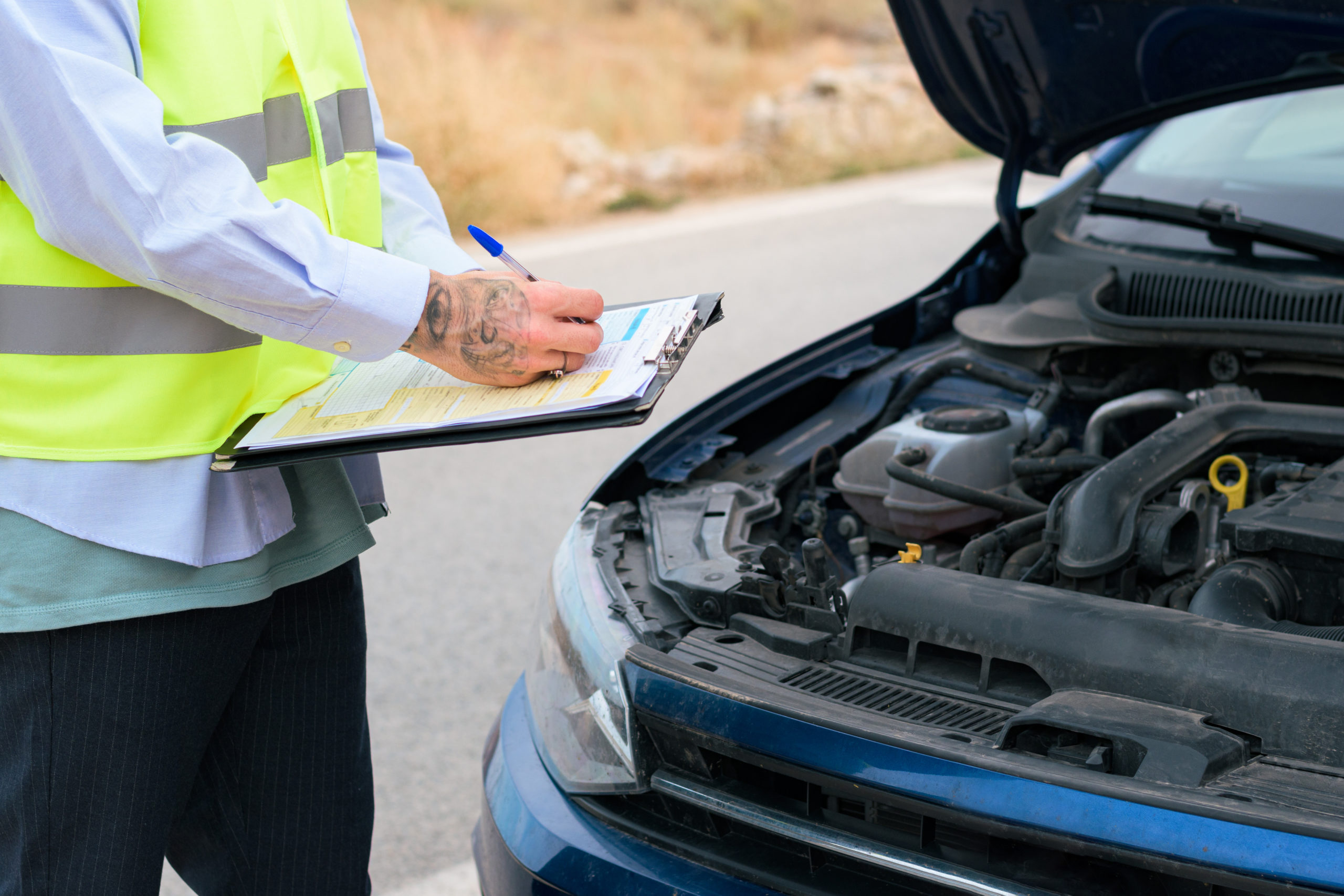 Rideshare Accident Reporting Laws in Georgia
According to Georgia law, drivers involved in an accident must report the accident under certain circumstances. Drivers involved in accidents that result in injury, death, or more than $500 in property damage must report the accident to both their insurance company and law enforcement.
If the accident occurred within an incorporated city or town, drivers must report the accident to local police, regardless of damage, injury, or death.
Reports must be made immediately and by the quickest means of communication, which is generally by phone.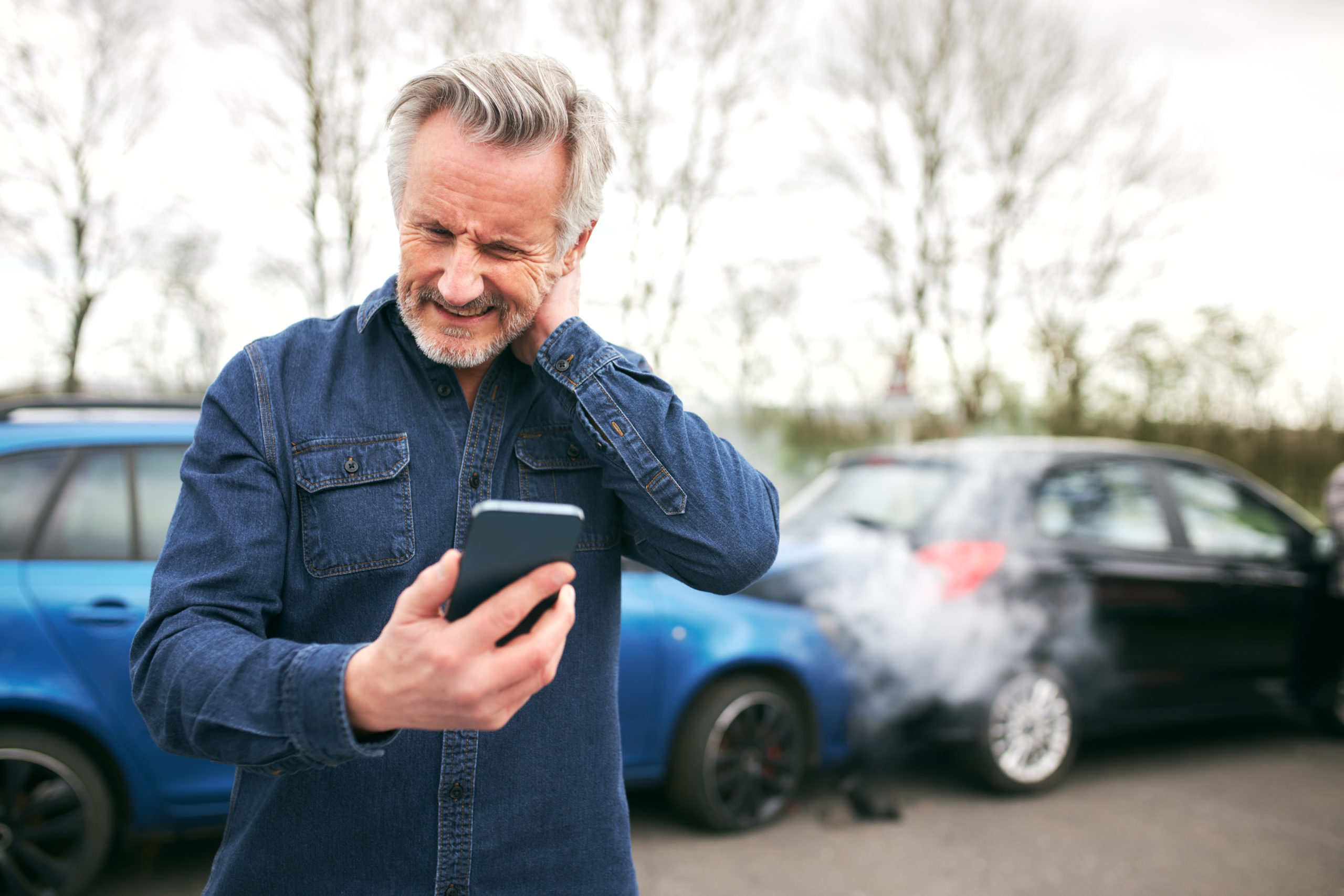 Negligence in Georgia Rideshare Accidents
Georgia law states that rideshare drivers must exercise reasonable care to avoid harm to their passengers and others on the road. That includes maintaining a safe speed and distance from other vehicles, following traffic laws, and not driving while distracted or impaired.
However, if a rideshare driver is in an accident while acting within the scope of their employment, the rideshare company may be liable for the driver's negligence.
Georgia uses comparative negligence to apportion fault in personal injury cases. This means that a plaintiff's damages may be reduced by their percentage of fault in the accident. For example, if a passenger was not wearing a seatbelt at the time of the accident and suffered injuries as a result, their damages may be reduced by the percentage of fault assigned to them.
If a rideshare driver is found to be under the influence of drugs or alcohol at the time of the accident, they may be liable for punitive damages in addition to compensatory damages.
More Than Legal Service… We Care
At Lamar Law Office, we love what we do. We're passionate about helping people who've been wronged get the compensation that they deserve so that they can get back on their feet after their hardship. That's why we work so hard for each and every one of our clients.
We're also passionate about our community, though, which is why we volunteer with programs like Meals on Wheels, Habitat for Humanity, and the Atlanta Volunteer Lawyers Foundation.
For our dedication to ethics and community involvement, we've been awarded the Torch Award of Ethics by the Better Business Bureau.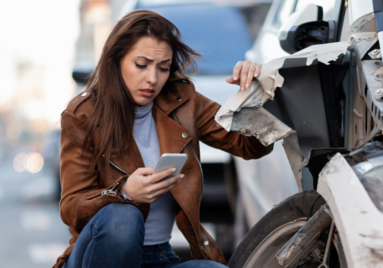 Lamar Law Office Proving Fault in a Rideshare Accident
In any accident case, one of the most important parts of the case is determining fault, which informs every aspect of the case from beginning to end. That's why every rideshare accident case we take on starts with a free consultation to help you determine who is at fault. Once we do that, our attorneys and staff will gather evidence to prove that fault. That evidence can come from traffic reports, statements from witnesses, your medical information, and more. We will also communicate with the drivers and insurance companies involved on your behalf.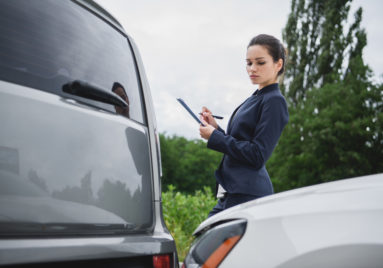 Negligence
Negligence is the most important factor in discussions of fault. If the rideshare driver behaved recklessly or failed to take appropriate precautions, they can be held at fault for the accident, especially if they violated traffic laws. Lamar Law Office can use police reports, surveillance or dashcam footage, and witness testimonies to prove negligence.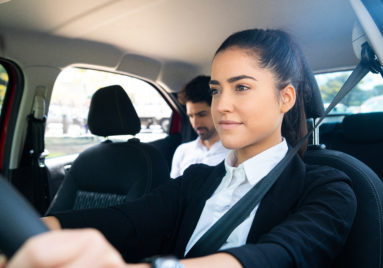 Duty of Care
Under the law, drivers owe each other duty of care, which means that drivers must respect the road rights of other motorists. If a driver fails to provide other drivers with adequate room to maneuver or stop their vehicle, they have failed to provide duty of care. Lamar Law Office can use testimonies to prove a lack of duty of care.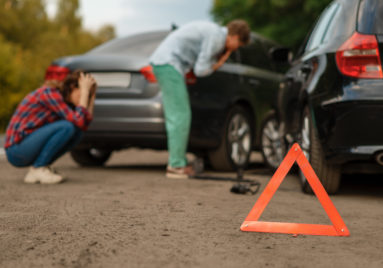 Damages
We are experienced in multi-media evidentiary methods. We utilize photos, videos, and audio recordings to document the accident and the extent of the damages to both individuals and property. We will use all of this evidence to lobby for the maximum possible compensation for each of our clients
Driving Liability in Georgia
In a rideshare accident, there are typically several parties involved, including multiple insurance companies. To complicate things further, Georgia law allows liability for personal injury to be shared among multiple parties, so even if the driver is apparently at fault, they may not be solely at fault.
Comparative Negligence
Georgia law uses a concept called comparative negligence to apportion fault in personal injury cases. In short, this means that multiple parties may be considered at fault, including the plaintiff. If the plaintiff is found to be partially at fault, their damages may be reduced by their percentage of fault.
For example, if a passenger is injured in a Lyft accident and a court determines that the rideshare driver was 70% at fault while the passenger was 30% at fault (perhaps for failing to wear a seatbelt), the passenger's damages may be reduced by 30%.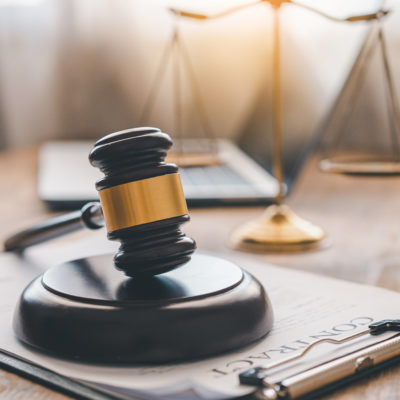 Transportation Network Company Liability
If a rideshare driver was acting within the scope of their employment and gets in an accident, the rideshare company may be held liable for the negligence of the driver. In other words, if an Uber driver causes an accident while driving for Uber, Uber may be held liable for damages that occur as a result of the accident.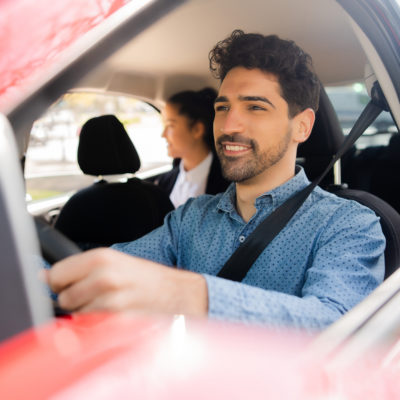 Types of Rideshare accidents in Georgia
There are a variety of different ways an accident with a rideshare driver can happen. Lamar Law Office has years of experience representing clients dealing with all of the following scenarios.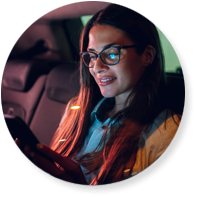 As a Rideshare Passenger
If you are a rideshare passenger and your driver is in an accident, you are very likely to be eligible for compensation from the at-fault driver. This is the most common scenario, but one that can be difficult to navigate without experienced guidance due to the number of claimants and insurance companies involved.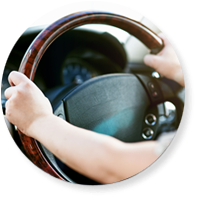 Hit by Rideshare Driver
If your car is struck by a rideshare driver while they are driving for the rideshare company, that adds an additional layer of complication beyond what you would have with a typical accident. Having an attorney deal with what is likely to be three different insurance companies (yours, the other driver's, and the rideshare company's) can be very helpful.
Pedestrian Accident
Pedestrians struck by a rideshare vehicle may be partially at fault for the accident, especially if they were crossing at a point other than an intersection. Proving what percentage of the accident was the driver's fault versus the pedestrians is key in a situation such as this.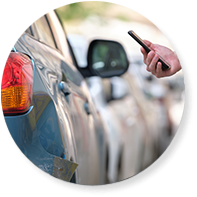 Hit and run
A hit-and-run accident can be difficult under any circumstances, but especially when a rideshare service is involved. In this case, the attorney will typically work with the rideshare company in an attempt to identify the driver and determine whether or not they were performing their rideshare job at the time of the incident.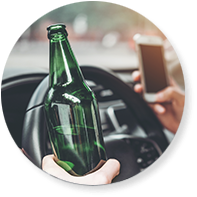 Rideshare Driver Under the Influence
A rideshare driver who is under the influence of drugs or alcohol adds an additional complication. Of course, this can go a long way towards establishing fault, but it may also introduce issues with getting an insurance payout from the rideshare company.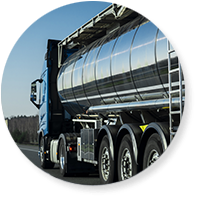 Tractor Trailer Accident
An accident between a rideshare driver and another commercial vehicle such as a tractor-trailer or other freight truck can be a legal minefield of competing legal and insurance firms jostling over who exactly is at fault. We firmly recommend retaining an experienced attorney in such a situation.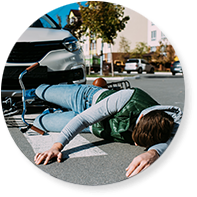 Bicycle Accident
Bicyclists that have been in an accident with a rideshare driver may have additional legal concerns and difficulties proving fault. Oftentimes, rideshare drivers perform unexpected, illogical, or even illegal maneuvers when picking up and dropping off passengers, which can be extremely dangerous for cyclists.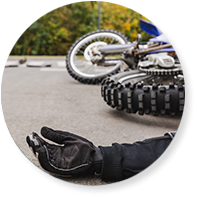 Motorcycle Accident
Under Georgia law, motorcyclists have all the same rights, protections, and responsibilities as the driver of a car. And of course, rideshare drivers are almost always more distracted than a typical car driver, which makes collisions with an unseen motorcycle all the more likely.
Let the Rideshare Accident Lawyers at Lamar Law Office Represent Your Case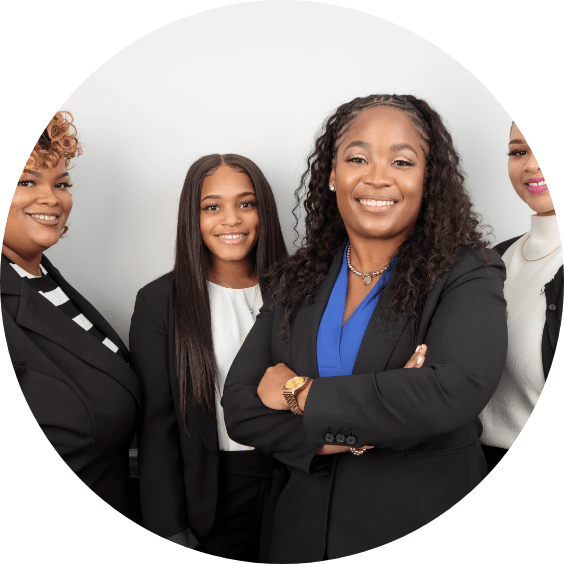 If you've been involved in a rideshare accident, don't worry. Lamar Law Office has you covered. We'll fight to protect your rights and ensure that you get the highest possible compensation. To help keep you as stress-free as possible during this process, we'll communicate with you throughout.
And remember, we don't get paid until you do. Sorting out liability and compensation after a rideshare accident can be complicated, so contact Lamar Law Office and let an expert handle it for you.
Our Rideshare Accident Lawyers will handle all third-party communication on your behalf, prove the negligence of the at-fault party, and protect your rights as a rideshare accident victim so that you can obtain the highest possible compensation for the injuries you sustained. There's no need to worry about immediate legal fees since we operate on a contingency fee basis*.
*Disclaimer: "Contingency fee basis" refers only to fees charged by the attorney. Court costs and other additional expenses of legal action usually must be paid by the client. Contingent fees are not permitted in all types of cases.
Call us at 1-833-304-1931 or request a call to schedule a free consultation with the experienced rideshare accident attorneys of Lamar Law Office.
What Our Clients Say
I am so happy that I had The Lamar Law Firm on my side after my accident. Attorney Lamar and her entire staff were nothing but pleasant, professional and diligent in handling my case. I was given a thorough explanation about each stage and regular updates on the status of my case.
Attorney Lamar was recommended by a family member and she definitely lived up to their recommendation. My accident happened in the worst time of my life and it was very stressful with having to be off from work and going to therapy. Anita and the team were very professional and kept me in the loop with EVERYTHING.
Attorney Lamar and her team have been totally awesome from day one. I don't always have to call them they call me to check on me. I totally would recommend them to anyone. Excellent service!
I'm extremely pleased. I received the max compensation for a car accident that wasn't my fault. Mrs. Lamar's team was very responsive, kept me involved in the entire process and I receive the maximum amount that the insurance company offered for my injuries and damages.
Attorney Lamar is professional and kind. She is always willing to lend a helping hand. She also holds her own in the court room.
This law firm is on point and truly looks out for their respective client.
I am highly recommended Lawyer Lamar to anyone who's involved in a car accident. She handles the case with professionalism and makes sure you get your car fixed and get pay for your medical compensation
Thank you for representing me and handling my case so efficiently & professionally! The settlement is much more than I expected.
Attorney Lamar and her Amazing Team are so very professional, knowledgeable, caring and they communicate extremely well with you every step of the process! Attorney Lamar actually calls you herself to discuss details and she is also available for you to call her as well.
I have to give Attorney Anita Lamar outstanding praise. I have never had an Attorney that was as attentive to my concerns and case as Mrs. Lamar was.
More Than Legal Services
We Care
Lamar Law Office's experienced team is committed to providing our clients with unmatched customer service. We know that legal processes can add stress on top of a stressful, life-altering rideshare accident. Sensitive to our clients' need to recover from their accident, Lamar Law Office's rideshare accident attorney team goes above and beyond to outline expectations, communicate, and achieve justice in a timely manner – whether by negotiating a settlement or taking your personal injury claim to trial. At Lamar Law Office, we provide more than legal services… We Care.

Frequently Asked Questions
Uber and Lyft both require drivers to carry personal insurance coverage on their vehicles. However, if the driver hasn't notified their insurance that they're participating in a rideshare service, it may complicate coverage. Uber and Lyft both also provide $1 million insurance policies to cover driver and passenger injuries that are the result of accidents. This policy only kicks in when the personal policy doesn't cover everything.
Anyone who has been in a rideshare accident should contact a lawyer as soon as possible. With several parties and insurance companies involved, you need someone knowledgeable on your side to provide guidance on your legal options.
A rideshare accident lawyer is absolutely essential if you've been in a rideshare accident. A rideshare lawyer will ensure that you get the compensation you need and deserve for injuries, death, or property damage, and ensure you're not stuck with a low settlement offer.
Rideshare accidents may have multiple liability parties, so even if you are partially at fault, others may also share liability and you may still be entitled to compensation. An experienced rideshare accident lawyer can help you determine your legal options.
Unfortunately, there is no hard and fast time frame for any personal injury case, including rideshare accidents. The multiple parties involved in a rideshare accident can make things more complicated, but it may still only take a couple of weeks to reach a settlement. On the other hand, it may take months.
To file a claim with Uber in Georgia, you'll need to contact Farmers Insurance at 1-800-435-7764. To file a claim with Lyft in Georgia, you'll need to contact Steadfast Insurance at 855-682-9675. However, you should first talk to a rideshare lawyer to make sure you tell the insurance the right thing to make sure that the insurance company can't argue that you're liable for things that you're not.
Our Office in Tucker, Georgia
Just a half hour from downtown Atlanta, our office is located at 4500 Hugh Howell Rd. in the Heritage Place development in Tucker. If you are unable to meet at our office due to your injuries, we are more than willing to make accommodations in order to serve you. Whatever your situation, if you've experienced a car accident in Atlanta, call our team today.
Get Directions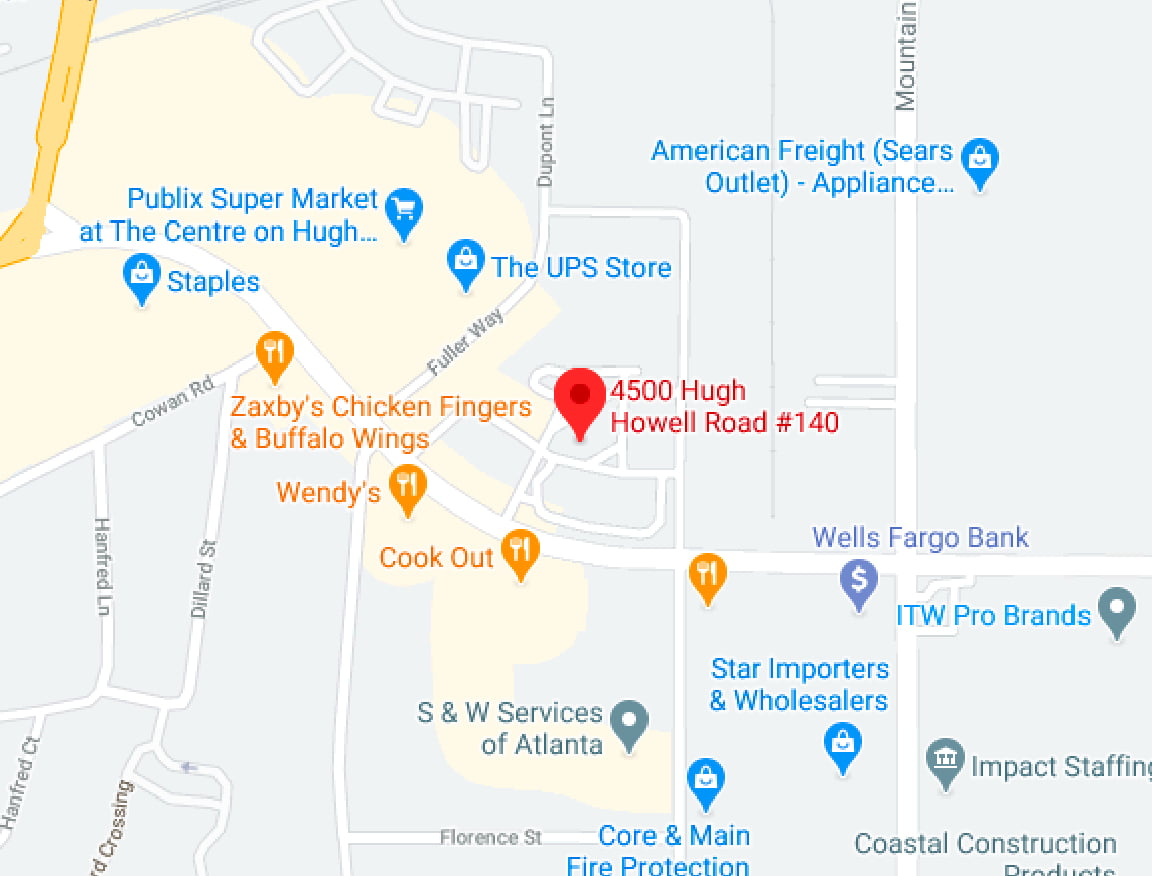 Contact Us
Tucker Office
4500 Hugh Howell Rd
Suite 140
Tucker, GA 30084
Get Directions
Mailing Address
P.O. Box 2558
Tucker, GA 30085
Find Us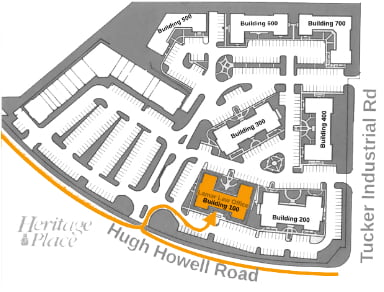 Click to enlarge