Georgia
Experienced Slip and Fall Lawyers
Lamar Law Office is a highly regarded personal injury law firm based in Georgia. Our attorneys and staff work throughout Georgia, and we are dedicated to getting you the compensation you deserve for your accident. We specialize in slip and fall Legalcare™ and personal injury claims. Your compensation is important to us and we want to ensure that you get the care you need. We work with clients on a personal level to provide individualized care.
Our founding attorney, Anita Lamar, is an Atlanta native who is devoted to fighting for the rights of slip and fall victims with the attention and guidance you deserve. More Than Legal Service… We Care. She is an active member of the Georgia Trial Lawyers Association (GTLA), Gate City Bar Association, the Georgia Association of Black Women Attorneys (GABWA), and the National Bar Association.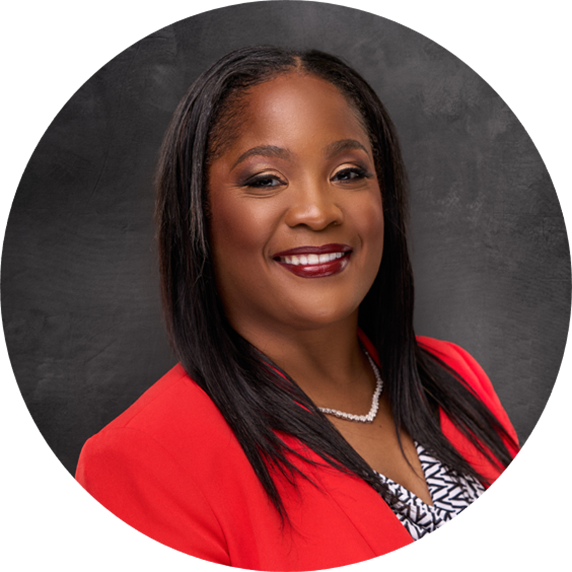 Hiring Lamar Law Office for Representation in a Slip and Fall Case
If you have been injured in an accident, it is important to seek legal representation as soon as possible. The sooner you hire an experienced slip and fall lawyer, the better your chances of receiving compensation for your injuries. The attorneys and staff at Lamar Law Office will help you navigate the complex legal process.
If you have been hurt in a slip and fall accident, please contact Lamar Law Office to set up a free consultation for your slip and fall claim. Call us at 1-833-304-0497, use our online web chat, or request a call. We will review your claim and assist you in determining if you have a case to proceed with. If your case can be pursued in the state of Georgia, you will be assigned a dedicated case manager who will inform you about all of the critical developments and progress with your case.
Our experienced slip and fall attorneys will conduct a thorough investigation of your accident, gather all pertinent documentation, and develop a legal strategy. Our team is ready to fight for your full and fair compensation to cover medical expenses, property damage, lost wages and other financial hardships, emotional trauma, and pain and suffering associated with your accident. Our slip and fall lawyers will handle all necessary communication with insurance companies and other parties involved in your case, including the at-fault party, so you can focus on a full recovery from your injuries. If we cannot reach a fair settlement outside of court, we will represent you at trial to fight for full and fair compensation for your slip and fall accident.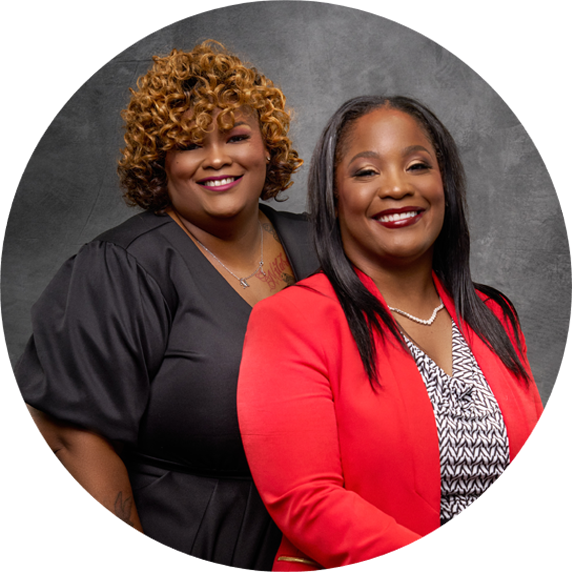 What You Need To Know Before Hiring a Slip and Fall Lawyer
When you consider hiring a slip and fall lawyer, there are a few key things to keep in mind:
Trial Experience

Majority of slip and fall cases are settled outside of court and do not require further litigation, but insurance companies or at-fault parties may know whether your attorney has experience with trial, which could affect how your case proceeds.

Payment Terms

During your initial consultation with your attorney, it is critical to have clear expectations of fees and costs. Most slip and fall attorneys provide legal care on a contingency fee basis, which does not normally include court costs and some other expenses. *Disclaimer: "Contingency basis" refers only to fees charged by the attorney. Court costs and other additional expenses of legal action usually must be paid by the client. Contingent fees are not permitted in all types of cases." and you would replace "no-win, no fee

Qualifications

Licensed does not necessarily translate to skilled or experienced. Ensuring your slip and fall lawyer is fully knowledgeable of tort law is crucial to winning your case. Many seasoned attorneys have been awarded public recognition for their qualifications.

References

Success is a direct result of the relationships attorneys build with their clients. Asking your prospective lawyer for slip and fall case references can better your understanding of the type of legal care they provide.

Communication

It is important to get a feel for how effectively your prospective attorney communicates during your initial consultation. Their ability to listen and convey new information can have a substantial impact on the outcome of your slip and fall case.

Honesty

Your attorney should inform you of all possibilities for the outcome of your slip and fall case so you can effectively make a decision about whether or not to pursue the case. Honesty without overpromising helps build great relationships between attorneys and their clients.

Slip and Fall Law in Georgia
Georgia slip and fall law is governed by Georgia Code §51-3. This chapter of the title 51 (tort law) establishes the liability of owners and occupiers of land for injuries sustained by invitees and licensees on their property.
Owners of Property Used for Recreational Purposes: Georgia §51-3-20
This article aims to encourage property owners of recreational spaces to make their property available to the general public. Visitors of the property are essentially given more liability for their injury and the property owner is given less liability for the visitor's injury. The idea is to limit liability for owners of recreational property (especially publicly-owned, tax-paid spaces such as sidewalks and highway rest stops) compared to commercial property owners.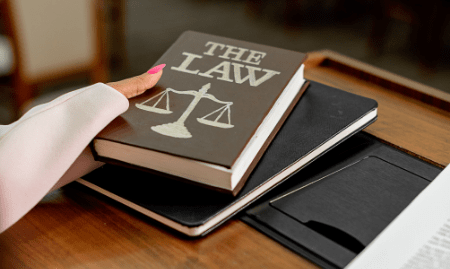 Duty of Owner or Occupier of Land to Invitee: Georgia § 51-3-1
This section of the chapter compels property owners who have invited (implied or direct) visitors to their property to be responsible for coverage of damages in the event the visitor is injured on the property. This encourages property owners to take care that their property is in safe condition. This generally applies to all invitees, including business visitors, social guests, and customers at a store. This code is partially why so many slip and fall cases have merit today.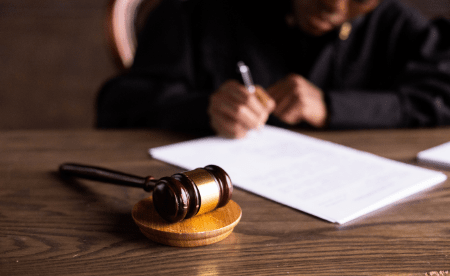 Most Common Causes of Slip and Fall Accidents
Wet Floors
You have a right to expect that a floor will be safe to walk on, and if it isn't, you may be entitled to compensation. Slip and fall accidents due to wet floors usually occur on commercial properties. Video surveillance, eye witnesses, and medical reports can help your attorney prove that the property owner or occupier was negligent and failed to employ proper safety measures on the property. Hiring a slip and fall attorney to examine this type of evidence is time sensitive, especially because property surveillance often has an archive period.
Poor Lighting
Property owners are expected to practice "ordinary care" to keep their property safe for visitors. This can include proper lighting to ensure guests can easily navigate the premises without injury. Proving a slip and fall case that was caused by poor lighting is more complex because video surveillance and eye witnesses are unlikely to factor into evidence. In addition to medical records, evaluation and documentation of the property can be pivotal evidence for the case. Hire a slip and fall lawyer as soon as possible following the accident to ensure the investigation is not compromised.
Uneven Surfaces
Uneven surfaces, such as construction obstacles, eroding concrete, or unsecured flooring, can cause slip and fall accidents and you may be entitled to compensation from the people responsible for proper upkeep of these surfaces. The evidence used to prove fault in these circumstances widely vary because the types of properties where these accidents may occur differ as well. However, the most blatant evidence is the current condition of the fall site. Again, investigation from your slip and fall attorney is time sensitive so the at-fault party does not have time to correct their evidential mistake.
More Than Just Legal Service… We Care.
At Lamar Law Office, we care about our clients and our community. With a people-first approach to providing Legalcare™, we ensure the highest quality of representation and communication.
Lamar Law Office believes in supporting the communities where we practice. That's why we volunteer for organizations like Meals on Wheels and Habitat for Humanity. These organizations make a difference in the lives of others, and that is the backbone of everything we do at Lamar Law Office. Our attorneys also volunteer with the Atlanta Volunteer Lawyers Association, whose mission is "to create safe and stable homes and families by inspiring the fight for equal justice."
We are committed to providing exceptional Legalcare™ to our clients. The Better Business Bureau has recognized us with an Ethics Award. This award is a testament to our client relationships, as it is only granted to businesses conducted with "integrity and an outstanding level of commitment to ethics and trust."

Lamar Law Office Can Prove Fault in Your Slip and Fall Case
After an initial consultation to assist you in determining who is to blame for the incident, our attorneys and staff will collect evidence to support our legal argument.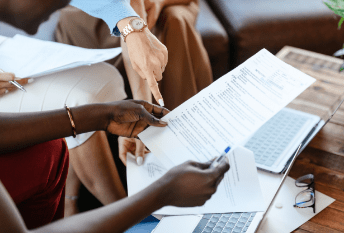 Multimedia Documentation
Commercial properties and sometimes residential properties often have video surveillance cameras capturing all events on their premises. This footage is very helpful in proving negligence and fault, but keep in mind that property owners or operators don't usually keep surveillance for long periods of time or longer than they feel is necessary. Contact Lamar Law Office today to schedule your free consultation to determine fault so we can begin gathering evidence for your case.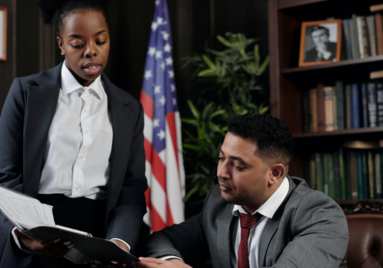 Eye Witnesses
Slip and falls often have eye witnesses. Hiring an experienced slip and fall lawyer will help ensure those eye witnesses are discovered, found, and able to testify on your behalf. Third-parties that are not affiliated with you or the at-fault party in any way are great factors for evidence and proving fault for your accident. Since most slip and fall injuries occur in commercial establishments, eye witnesses are usually possible to engage in the case.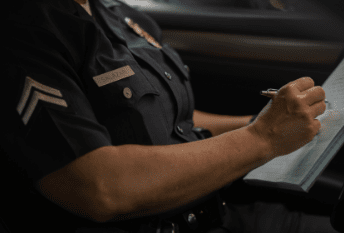 Site Investigation
Your slip and fall attorney will often visit the site of the fall, especially when other pertinent evidence is lacking, to evaluate the property and the circumstances surrounding the incident. Hiring a professional for this type of investigation will help ensure that the property is thoroughly examined and that all evidence is properly documented for the case. However, if your injuries permit, commiting the circumstances to memory or taking video or images of the scene can be helpful.
Slip and Fall Damages and Georgia Resources
In Georgia, many damages from a slip and fall accident can be covered by the at-fault party or their insurance policy. This often largely depends on the supporting evidence provided, the tactical strategies employed, and the level of care you receive from your slip and fall attorney.
Medical Expenses
Injuries from slip and fall accidents can incur a lot of costs - everything from emergency room visits to rehabilitation and physical therapy. The ongoing medical care required for your injuries should be fully compensated by the at-fault party. Georgia § 44-14-470 states that victims of personal injury are entitled to a medical lien, which is an agreement that you sign stating that the proven at-fault party will pay for all medical treatment costs when the case is closed. Generally, you won't need to pay for medical expenses until you have your settlement to cover them.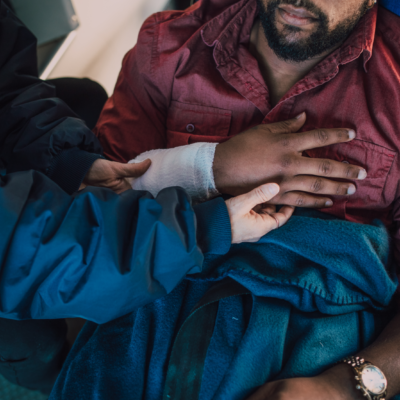 Lost Wages & Financial Hardships
Injuries and other harm sustained during a slip and fall may prevent you from working when you otherwise would have. Lost wages can be calculated from your previous or average salary and the hours you were unable to work. Since the fall is the reason you stopped working, the at-fault party may have to compensate you for lost wages. Unfortunately, lost wages can have a huge impact on your ability to sustain your lifestyle, including basic living expenses. Here is a comprehensive list of over 100 resources in Atlanta alone that can help with emergency expenses. Find additional rental and living expense assistance programs near you in Georgia by searching your zip code.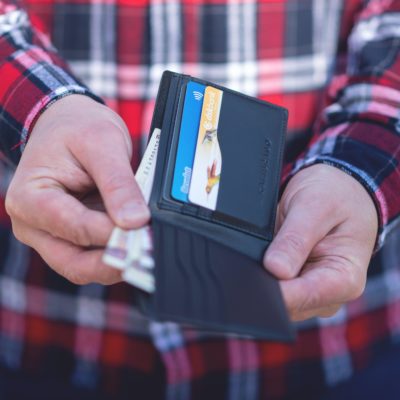 Emotional Trauma
The physical injuries from a slip and fall accident can often lead to emotional trauma, such as PTSD, anxiety, or depression. While it is difficult to put a number on emotional harm, it can be qualified by a mental healthcare provider. At Lamar Law Office, we will fight for fair compensation for any emotional trauma you endured after a slip and fall. Free mental health resources are often state or federally funded and can also be found by zip code.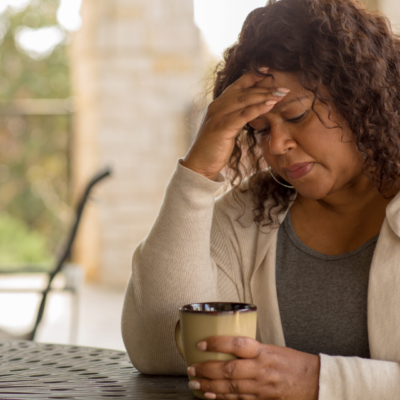 Property Damage
If your personal property, such as a phone or laptop, was damaged in the slip and fall accident, you may be able to recover the cost of repairs or replacement from the at-fault party in a personal injury settlement. Be sure to keep your damaged property if it is replaced so it can be used as evidence in your case. If your property is repaired, keeping proper documentation, such as a receipt or purchased services, will also serve as evidence.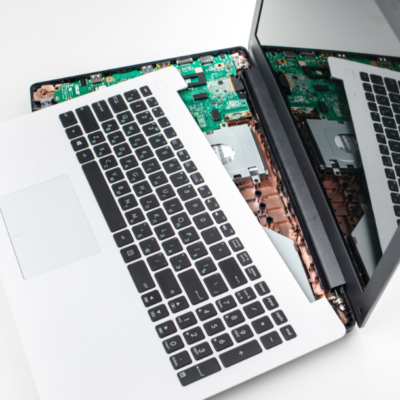 Pain & Suffering
Pain and suffering, such as disability, disfigurement, and weight gain should also be properly compensated by the negligent party. This type of pain and suffering may be directly or indirectly caused by the accident. Many victims of slip and fall accidents experience additional pain and suffering following the actual injury due to their prescribed medication to treat the injury or inability to function and be as active as usual.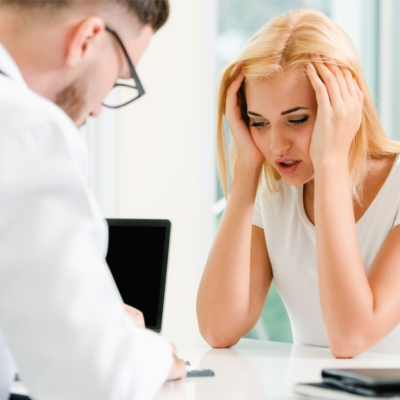 Who is Potentially Liable for a Slip and Fall?
The at-fault party varies depending on the nature of your slip and fall accident. It will most commonly be the person who owed you a duty of care in that moment. In this context, duty of care refers to who is responsible for ensuring a person on a property can move about that property safely.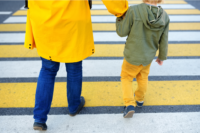 Public Sidewalks
In most cases, the city or county is responsible for maintaining the public sidewalks. If you slip and fall on a public sidewalk, you may be able to file a claim against the municipality.
Parking Garages
Parking garages are typically privately owned. The owner of this garage is responsible for maintaining it properly and safely. If you slip and fall in a parking garage, you may be able to file a claim against the owner of the garage.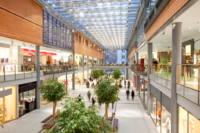 Shopping Malls
Some shopping malls are owned by a single entity, while multiple tenants own others. If you slip and fall in a shopping mall, the person who owns the overall mall itself may be liable for ensuring your safety.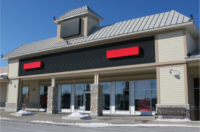 Large Corporate Retail Stores
Many large retail stores are owned by national or international corporations. If you slip and fall in a store, you may be able to file a claim against the corporation.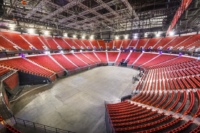 School Theaters, Arenas, & Sports Facilities
Schools are responsible for maintaining their premises. If you slip and fall in a school theater, arena, or sports facility, you may be able to file a claim against the school district.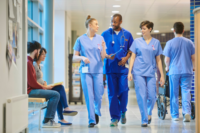 Medical Facilities
Hospitals and other medical facilities are held to a high standard of care. Facility owners must take measures to prevent slips and falls. If you fall and hurt yourself in a medical facility, you may be able to file a claim against the institution.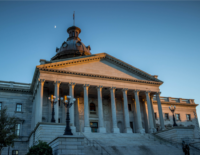 Government Buildings
The government is responsible for maintaining its buildings. If you slip and fall in a government building, you may be able to file a claim against the appropriate governmental entity.
A Friend's Apartment (Renter)
If you are injured in a friend's apartment, you may be able to file a claim against the landlord or owner of the property. Landlords ultimately have the duty of care to ensure your safety on a rented property.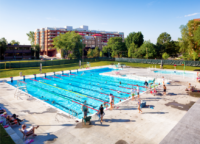 Public Swimming Pools
Public swimming pools must be maintained safely. If you slip and fall in a public pool, you may be able to file a claim against the governmental or bureaucratic entity responsible for the pool.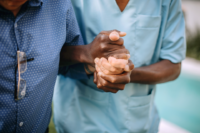 Assisted Living Facilities
Assisted living facilities must take measures to prevent falls. If you or a loved one slipped and fell in an assisted living facility, ask the facility about its policies and procedures. You can file a claim against the facility if you believe they did not fulfill their duty to take care of you or your loved one.
Lamar Law Office Will Help You Get the Compensation You Deserve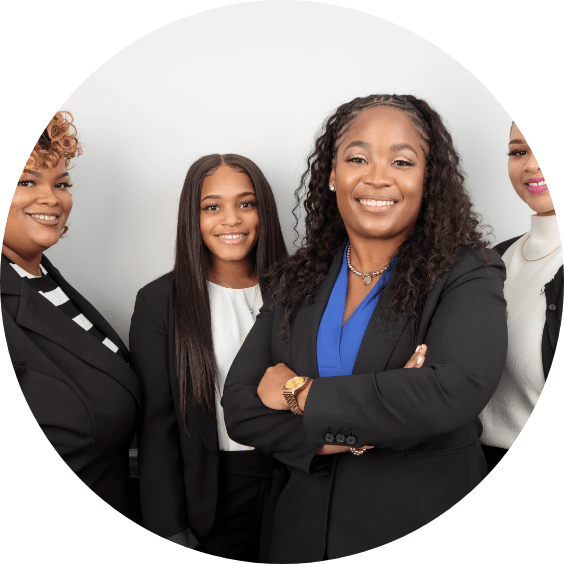 If you or a loved one have been injured in a slip and fall accident, the experienced slip and fall attorneys at Lamar Law Office can help.
We communicate with you every step of the way and work hard to obtain the full and fair compensation that you deserve for the damages. We understand the physical, emotional, and financial toll that a slip and fall accident can take on a victim and their family. We protect your rights and fight for you so that you can focus on your recovery.
With our contingency fee practice, you won't have to worry about paying us upfront for our services in some cases. We fight to obtain the highest possible compensation for your injuries, and we only get paid for legal representation if we are successful in recovering compensation for you.* Contact us today to schedule a free consultation.
*Disclaimer: "Contingency fee basis" refers only to fees charged by the attorney. Court costs and other additional expenses of legal action usually must be paid by the client. Contingent fees are not permitted in all types of cases.
What Our Clients Say
I am so happy that I had The Lamar Law Firm on my side after my accident. Attorney Lamar and her entire staff were nothing but pleasant, professional and diligent in handling my case. I was given a thorough explanation about each stage and regular updates on the status of my case.
Attorney Lamar was recommended by a family member and she definitely lived up to their recommendation. My accident happened in the worst time of my life and it was very stressful with having to be off from work and going to therapy. Anita and the team were very professional and kept me in the loop with EVERYTHING.
Attorney Lamar and her team have been totally awesome from day one. I don't always have to call them they call me to check on me. I totally would recommend them to anyone. Excellent service!
I'm extremely pleased. I received the max compensation for a car accident that wasn't my fault. Mrs. Lamar's team was very responsive, kept me involved in the entire process and I receive the maximum amount that the insurance company offered for my injuries and damages.
Attorney Lamar is professional and kind. She is always willing to lend a helping hand. She also holds her own in the court room.
This law firm is on point and truly looks out for their respective client.
I am highly recommended Lawyer Lamar to anyone who's involved in a car accident. She handles the case with professionalism and makes sure you get your car fixed and get pay for your medical compensation
Thank you for representing me and handling my case so efficiently & professionally! The settlement is much more than I expected.
Attorney Lamar and her Amazing Team are so very professional, knowledgeable, caring and they communicate extremely well with you every step of the process! Attorney Lamar actually calls you herself to discuss details and she is also available for you to call her as well.
I have to give Attorney Anita Lamar outstanding praise. I have never had an Attorney that was as attentive to my concerns and case as Mrs. Lamar was.
More Than Legal Services
We Care
Lamar Law Office is built on personal client care and building relationships with our clients to provide exceptional customer service. Anita Lamar didn't want to be just another attorney, taking cases without any personal connection, so she's worked hard to create a legal environment where clients like you feel comfortable. Our team communicates with you so you know exactly what to expect on every step of the path through your legal case. Accidents may happen every day, but they don't happen to you — and you need the reassurance that you will achieve justice in the face of someone else's negligence. The team at Lamar Law Office provides more than just legal services… we truly care.
Contact Us

Frequently Asked Questions
Slip and fall accidents can occur anywhere. However, they are most common in places such as grocery stores, restaurants, and public pools. They can also occur on icy or wet sidewalks or entryways, in poorly lit areas, and places with uneven flooring.
The knees, hips, back, and shoulders are the most commonly injured body parts in a slip and fall accident. When a person falls, these are the parts of the body that are most vulnerable to injury.
Hiring a lawyer for a slip and fall case can increase the chances of recovering compensation for your injuries. Our experienced slip and fall lawyers and staff will know how to investigate the accident, gather evidence, and negotiate with the insurance company to get the best possible outcome for your case.
You may be able to recover compensation for your injuries if you were injured in a slip and fall accident. Contact our slip and fall attorneys and staff at Lamar Law Office to schedule a free consultation for your claim. We can help you determine if you have a case that can be pursued in Georgia.
In Georgia, the statute of limitations for most personal injury cases, including slip and fall cases, is two years from the date of the accident. This means that you have two years from the date of the accident to file a lawsuit.
Our Office in Tucker, Georgia
Just a half hour from downtown Atlanta, our office is located at 4500 Hugh Howell Rd. in the Heritage Place development in Tucker. If you are unable to meet at our office due to your injuries, we are more than willing to make accommodations in order to serve you. Whatever your situation, if you've experienced a car accident in Atlanta, call our team today.
Get Directions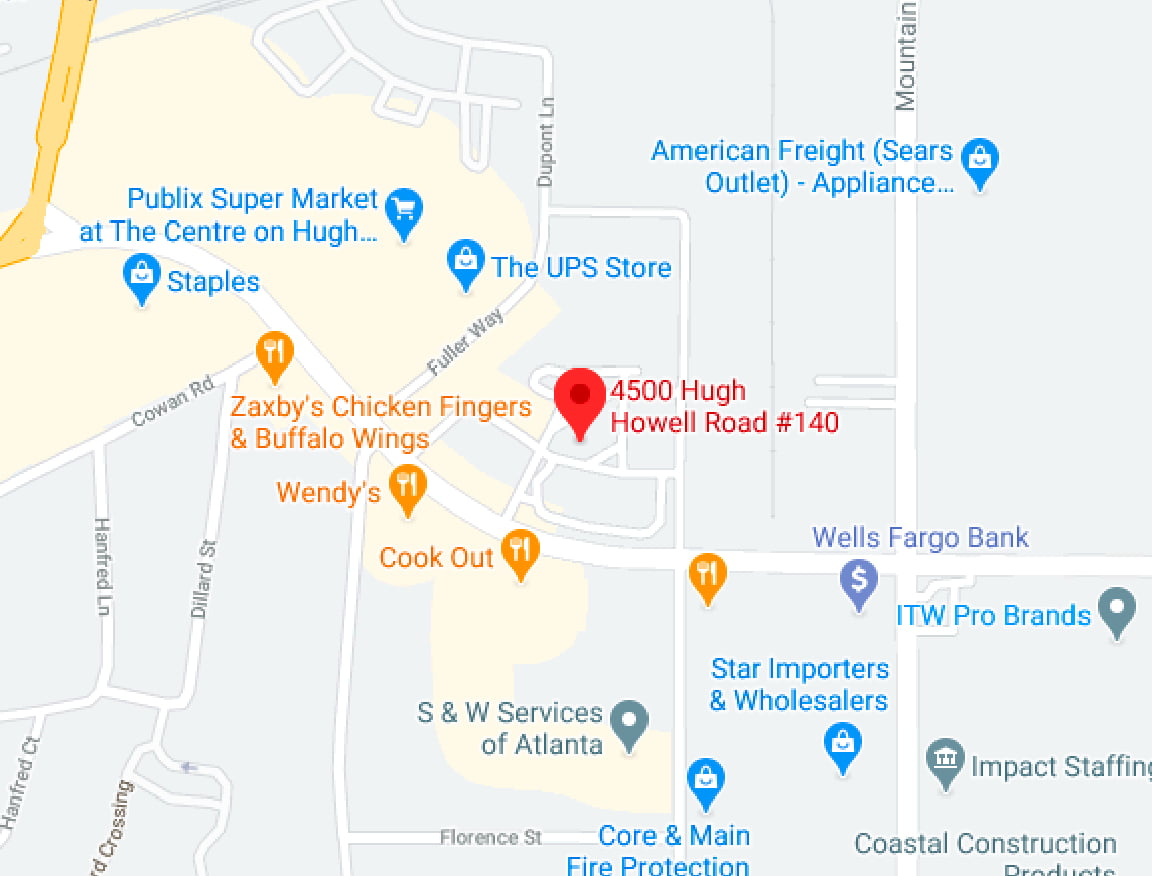 Contact Us
Tucker Office
4500 Hugh Howell Rd
Suite 140
Tucker, GA 30084
Get Directions
Mailing Address
P.O. Box 2558
Tucker, GA 30085
Find Us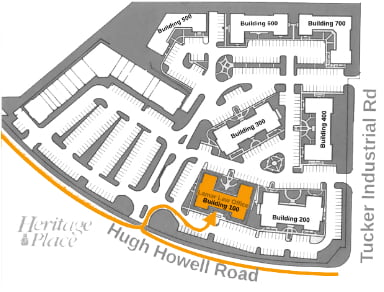 Click to enlarge