Georgia
Experienced Sexual Assault Lawyers
Sexual assault is a devastating crime that can have lasting effects on the victim, including trauma, depression, and post-traumatic stress disorder. It can be even worse if you believe that you have been sexually assaulted at your place of employment or while attending a social event.
If this has happened to you, it is important to consider filing a claim against the party responsible for keeping the premises safe for their guests.
At Lamar Law Office, we understand how difficult it can be for a sexual assault survivor to come forward with such a traumatic experience. We are committed to helping survivors of sexual assault receive the monetary compensation they deserve from the party responsible for keeping the premises safe for their guests.
Our experienced sexual assault lawyers in Georgia will work with you every step of the way so that you can focus on healing from the trauma instead of worrying about taking legal action. We handle all aspects of your case from start to finish and will fight aggressively for justice on your behalf when it comes time for trial.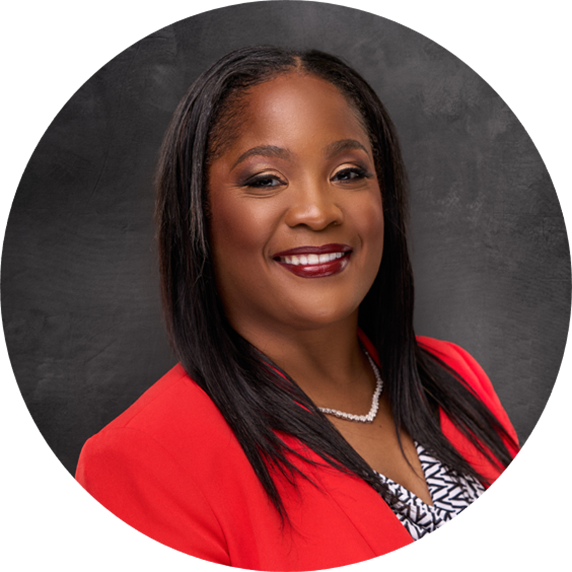 Not Afraid To Fight For Her Clients
If you have been sexually assaulted, you might be wondering if you can hold the owner of the premises at which the assault occurred responsible for compensating you.
We're here to help.
You can reach out via web chat, phone, or contact form to schedule an appointment now. During your consultation with us, our team will help you determine whether or not there is a case against the owner of the premises where your assault occurred. If there is, our lawyers and staff will assist in gathering all necessary documentation and information to move forward with a case against them.
We'll also assign a case manager to your case to keep you informed about what's going on at every step of the process so that you can focus on your recovery instead of worrying about all of the details we take care of for you.
After we've gathered everything we need to proceed with your case against this business owner, our attorneys and staff will develop a strategy for winning compensation on your behalf for all damages—pain and suffering, medical expenses, emotional trauma, property damages—and any financial hardships or loss of income due to difficulty concentrating or working due to this incident.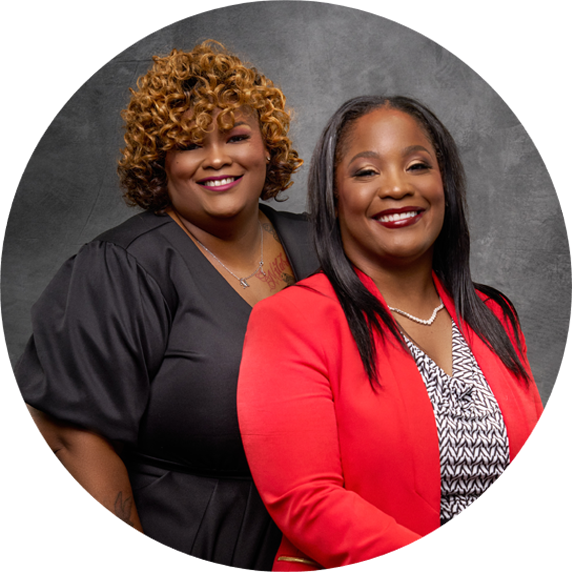 What You Need to Know Before Hiring a Sexual Assault Lawyer
Trial Experience

You must find an attorney who has experience with sexual assault cases. This will be crucial in helping them understand the legal process and the likelihood of success on your behalf.

Payment Terms

Make sure that the lawyer is willing to discuss payment terms with you before signing on for representation. You want to know if there are any hidden fees or costs involved so that there aren't any surprises once the case starts moving forward.

Qualifications

Ensure your sexual assault lawyer has an in-depth knowledge of tort law, how it applies to sexual assault cases, and has the necessary skills to succeed in a court proceeding. Recognitions and awards can help you determine if your sexual assault is qualified.

References

Ask for references from other clients or former colleagues who have worked with them in the past. This will help give you an idea of how well they communicate with others and how satisfied their current clients are with their services overall.

Communication Expectations

You should be prepared to open up to your lawyer about what happened to you. Your lawyer needs this information to help you get the best outcome possible. Your attorney's ability to communicate effectively with you can have an impact on the success of your sexual assault case. Sexual assault lawyers who clearly understand the facts about your case will have a better chance of winning your case.

Honesty

Lastly, look for an honest and realistic opinion. A trustworthy attorney doesn't overpromise. A good personal injury lawyer will be up front about the outcome possibilities of your sexual assault case. Their honesty and accuracy in estimating your compensation will also help you make an informed decision about whether or not to pursue legal action.
Sexual Assault Laws in Georgia
Georgia has some pretty strict laws regarding sexual assault. This includes sexual battery, aggravated sexual battery, aggravated sodomy, and rape. These crimes can be pursued as cases in both criminal court and civil court.
Sexual Assault Limitations of Actions (Georgia §9-3-33)
In Georgia, you have two years from the date of the incident to file a claim for sexual assault or battery. You also have two years from the date that you were notified or should have been notified of the incident.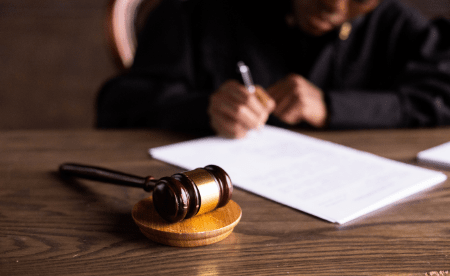 Sexual Assault by Authoritative figures (Georgia §16-6-5.1)
In Georgia, if your assailant is an official in any capacity (e.g., teacher, coach, etc.), you have until your 23rd birthday to file a claim for sexual assault against that person.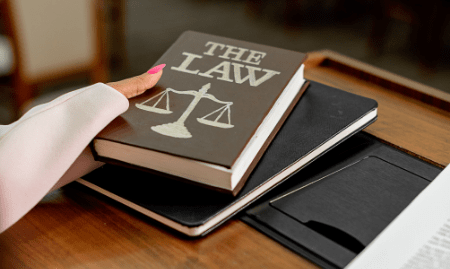 Sexual Battery (Georgia §16-6-22.1)
In Georgia, this crime is considered a misdemeanor unless it involves force or someone under 16 years old; then it becomes a felony offense with punishment ranging from 1-5 years in prison and/or fines up to $10,000.
If there is evidence of previous offenses committed by the defendant within 7 years prior to this arrest date (or while out on bond), they could face additional time behind bars as well as fines up to $25,000.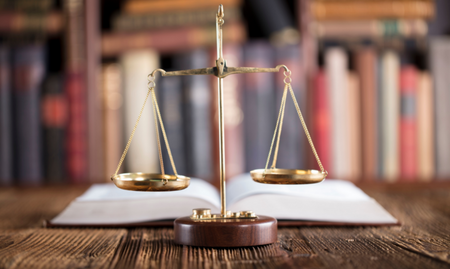 Aggravated Sodomy (Georgia §16-6-2)
Whenever there is any penetration of the anus or mouth of one person by an object involving one or more persons, it's considered a misdemeanor of a high and aggravated nature if the act was without clear, sober, or otherwise consenting knowledge on the part of all persons.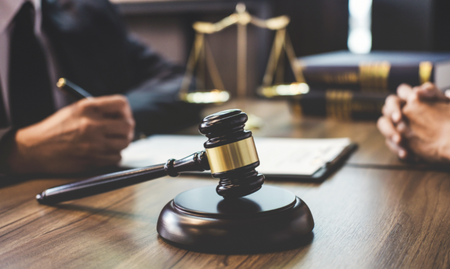 Resources for Sexual Assault Survivors
The Importance of Civil Claims in Sexual Assault Cases
The prosecutors of the state will ensure that the person who assaulted you is brought to justice. But what about the other parties that may have contributed to your assault? While you can't undo the trauma of your experience, monetary compensation can help provide physical and mental healthcare, as well as financial relief for other expenses during a time that is already stressful enough.
When you have suffered a traumatic experience, whether it's rape, sexual assault, domestic violence, or another crime, you deserve justice. Our job is to support your pursuit of justice while ensuring that you are receiving all the resources and compensation you deserve.

Proving Premises Liability in a Rape or Sexual Assault Case
When you've been the victim of a sexual assault or rape, it isn't just your physical health that has been impacted. The psychological effects can be crippling and long-lasting. If you're in this situation and have been unable to work because of it, you may be entitled to compensation from third parties who failed to keep their premises safe for guests. At Lamar Law Office, we believe that if the property owners had done their due diligence and taken proper precautions, then your assault would never have happened. Our attorney will prove this by showing that: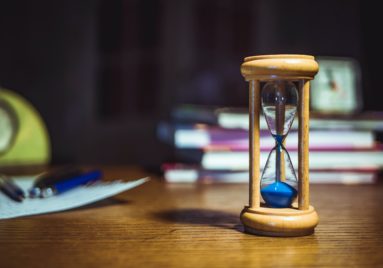 Negligence
The property owner should have known about the danger because of prior incidents on the premises and/or in similar locations.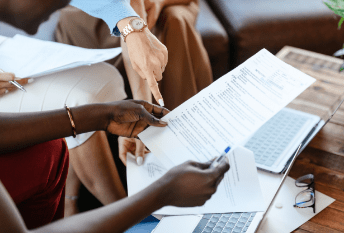 Duty of Care
The property owner could have prevented this from happening with a simple change in policies or procedures.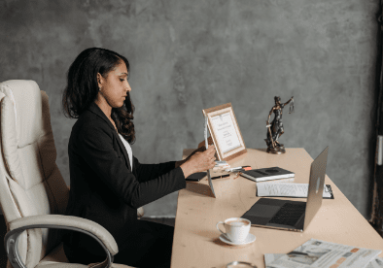 Damages
You were harmed by their failure to act responsibly.
The Devastating Effects of Sexual Assault
Sexual assault is a traumatic experience that can have lifelong effects. Many survivors experience emotional, physical, and behavioral changes that can be challenging to manage in the long term.
Mental Health
Several emotional effects of sexual assault include post-traumatic stress disorder (PTSD), fear, feelings of guilt and shame, flashbacks, self-harm, dissociation, depression, and discontinuing regular activities such as school or work.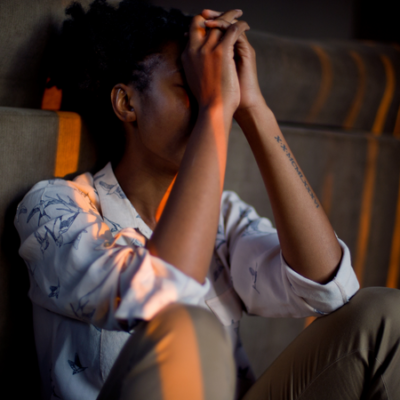 Physical Health
A survivor may also experience long-term physical implications including high blood pressure, insomnia/poor sleep quality, pregnancy from rape, or other forms of sexual violence. Sexual assault survivors may also contract sexually transmitted infections (STIs) if their attacker did not use protection during the assault.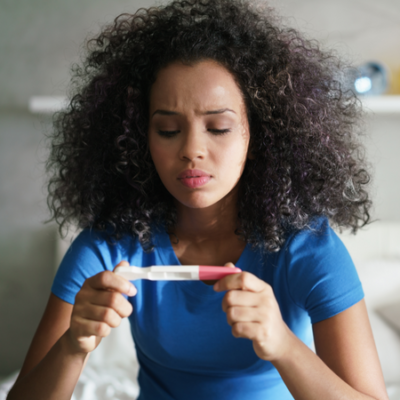 Holding Property Owners and Operators Accountable
A property owner or operator is responsible for keeping the premises safe. Most sexual assault can be avoided on commercial properties or residential properties (such as apartment complexes) by taking measures like these: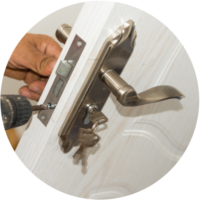 New Locks
Removing old locks and replacing them with new locks prevents people that have had a key in the past who could have made a copy from entering later. This could include disgruntled employees, previous residents, or people suspected of acquiring a key that they shouldn't have.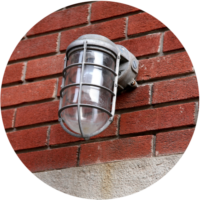 Proper Lighting
Installing proper lighting inside and outside the property can help prevent sexual assault. This avoids opportunities for predators to hide from their victims and catch them by surprise.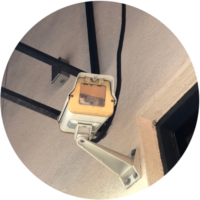 Security Systems
Having a functional security system like cameras and alarms installed can help prevent sexual assault by detecting suspicious activity early on to be reported immediately. Predators are also less likely to act in an area with security on premises.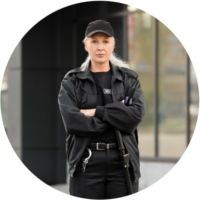 Premises Supervision
Hiring security guards or grounds supervisors who can patrol the premises at all times, both day and night, to keep an eye out for any suspicious activity as well as provide support in case something does happen.
Lamar Law Office's Legalcare™ Service for Survivors of Sexual Assault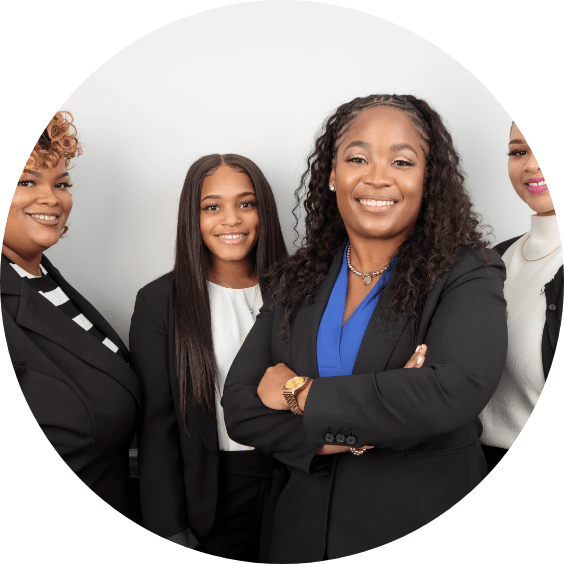 Sexual assault is a crime that can leave you feeling powerless and overwhelmed. You need to know that you're not alone and that someone is fighting for your recovery. At Lamar Law Office, we understand this. Our team of attorneys is dedicated to helping survivors of sexual assault in every way possible, including:
We will be there for you on your terms and in a manner that feels comfortable for you. We will always keep our communication open, honest, and transparent so that you know what's happening with your case at all times.
If you have been sexually assaulted, we'll make sure your rights are protected and fight to obtain the highest possible compensation for your injuries—all while working within strict confidentiality guidelines.
*We work on contingency fees so there are no upfront costs or out-of-pocket expenses if you decide to hire us.
*Disclaimer: "Contingency fee basis" refers only to fees charged by the attorney. Court costs and other additional expenses of legal action usually must be paid by the client. Contingent fees are not permitted in all types of cases.
What Our Clients Say
I am so happy that I had The Lamar Law Firm on my side after my accident. Attorney Lamar and her entire staff were nothing but pleasant, professional and diligent in handling my case. I was given a thorough explanation about each stage and regular updates on the status of my case.
Attorney Lamar was recommended by a family member and she definitely lived up to their recommendation. My accident happened in the worst time of my life and it was very stressful with having to be off from work and going to therapy. Anita and the team were very professional and kept me in the loop with EVERYTHING.
Attorney Lamar and her team have been totally awesome from day one. I don't always have to call them they call me to check on me. I totally would recommend them to anyone. Excellent service!
I'm extremely pleased. I received the max compensation for a car accident that wasn't my fault. Mrs. Lamar's team was very responsive, kept me involved in the entire process and I receive the maximum amount that the insurance company offered for my injuries and damages.
Attorney Lamar is professional and kind. She is always willing to lend a helping hand. She also holds her own in the court room.
This law firm is on point and truly looks out for their respective client.
I am highly recommended Lawyer Lamar to anyone who's involved in a car accident. She handles the case with professionalism and makes sure you get your car fixed and get pay for your medical compensation
Thank you for representing me and handling my case so efficiently & professionally! The settlement is much more than I expected.
Attorney Lamar and her Amazing Team are so very professional, knowledgeable, caring and they communicate extremely well with you every step of the process! Attorney Lamar actually calls you herself to discuss details and she is also available for you to call her as well.
I have to give Attorney Anita Lamar outstanding praise. I have never had an Attorney that was as attentive to my concerns and case as Mrs. Lamar was.
More Than Legal Services
We Care
That's our motto at Lamar Law Office and it's what we do best. It's why we consider ourselves the best in Georgia when it comes to helping survivors of sexual assault and rape. One out of four women experience sexual violence and 84% of sexual assaults are committed by someone the victim knows. We know that this can be a very hard time for you but we'll be there every step of the way with compassionate support. We want you to focus on recovering from what happened to you instead of worrying about how to get through a complicated and stressful legal process. Our commitment to helping survivors is backed up by an ethics award from the Better Business Bureau.
Contact Us

Frequently Asked Questions
Under the law, you are eligible for compensation if you have been assaulted and suffered injury or loss as a result. The person who caused you harm will be held accountable for your losses.
A third party could be any entity that has some kind of involvement with the incident in question. For example, if a stranger sexually assaults you while on vacation, the hotel where you were staying may also be liable for damages caused by their negligence or failure to protect guests from sexual assault.
Evidence can include anything that supports your claim, including photos or videos taken during or after the incident; medical records documenting injuries sustained during an attack; police reports; witness testimony; and other documentation that proves both physical trauma and emotional distress resulting from an attack.
No. If you feel uncomfortable testifying about what happened to you in front of strangers, there are many other options available to help prosecute cases without having to appear in court personally (like submitting written statements instead).
The evidence required to prove a sexual assault claim varies. However, medical records and photographs of injuries sustained during the attack are almost always needed to support legal action in the case of a sexual assault claim.
Our Office in Tucker, Georgia
Just a half hour from downtown Atlanta, our office is located at 4500 Hugh Howell Rd. in the Heritage Place development in Tucker. If you are unable to meet at our office due to your injuries, we are more than willing to make accommodations in order to serve you. Whatever your situation, if you've experienced a car accident in Atlanta, call our team today.
Get Directions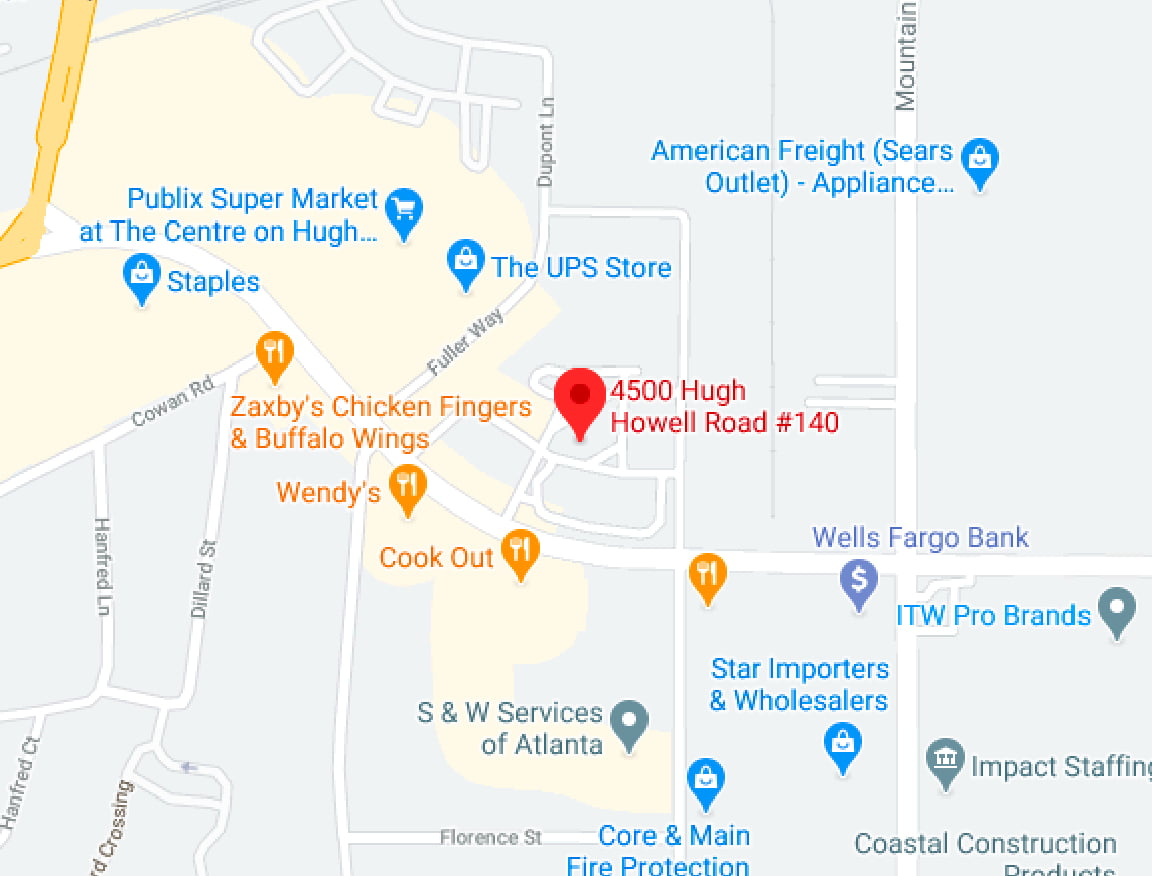 Contact Us
Tucker Office
4500 Hugh Howell Rd
Suite 140
Tucker, GA 30084
Get Directions
Mailing Address
P.O. Box 2558
Tucker, GA 30085
Find Us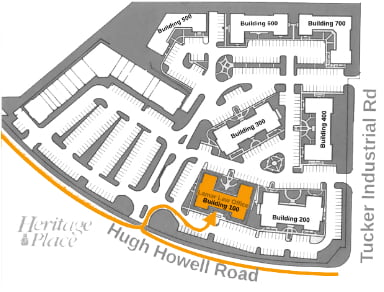 Click to enlarge