Georgia
Experienced Motorcycle Accident Lawyers
Lamar Law Office is a top-rated, Atlanta-based law firm that has helped hundreds of Georgians receive the compensation they deserve following a motorcycle accident. Founded by Anita Lamar, an Atlanta native, Lamar Law specializes in personal injury and motorcycle accident legal care.
We offer a client-centered practice that goes beyond simple legal representation. Our motto is: "We Care" and we strive to live up to that in all of our business dealings. To that end, we offer contingency legal representation, so you don't pay us anything unless we win your case.
We also pride ourselves on providing personal legal care and support, so we've made the decision to keep our agency small enough to offer the individualized care you need, but with enough motorcycle accident attorneys and staff available to ensure you receive the compensation you deserve.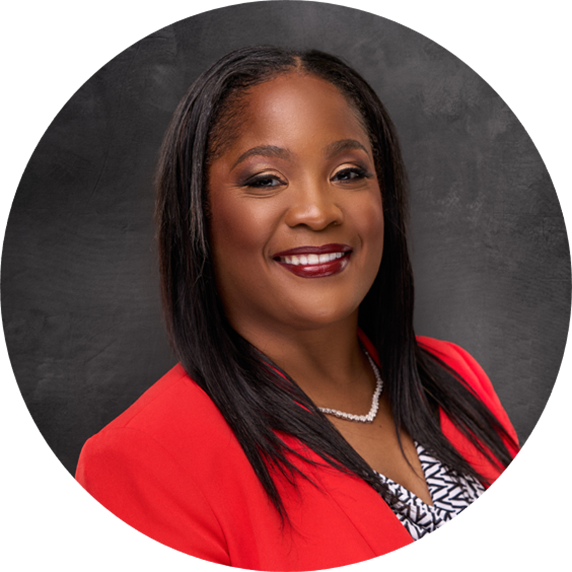 Hiring Lamar Law Office for Representation
Motorcycle Accident Attorneys
If you're looking to hire Lamar Law Office to represent you as a motorcycle accident lawyers, the initial process is very easy. Simply reach out to us via web chat, call 1-833-304-2069, or send us a message using our contact form. We will begin with a free, no-obligation consultation to help you determine who is at fault in your accident and see if there is evidence for a case entitling you to compensation to proceed.
A case manager will then be assigned as your personal point of contact as we move forward. From there, our experienced attorneys and support staff will research the case thoroughly and acquire documentation in order to develop an overall case strategy, and handle all communication with insurance companies, and any other involved parties.
Lamar Law Office will represent you both in and out of court to pursue compensation for medical expenses, lost wages, emotional trauma, property damage, financial hardship, and pain and suffering. If the ideal outcome can't be decided outside of the courtroom, we will then be by your side through litigation and represent you in court in order to win full and fair compensation for your accident.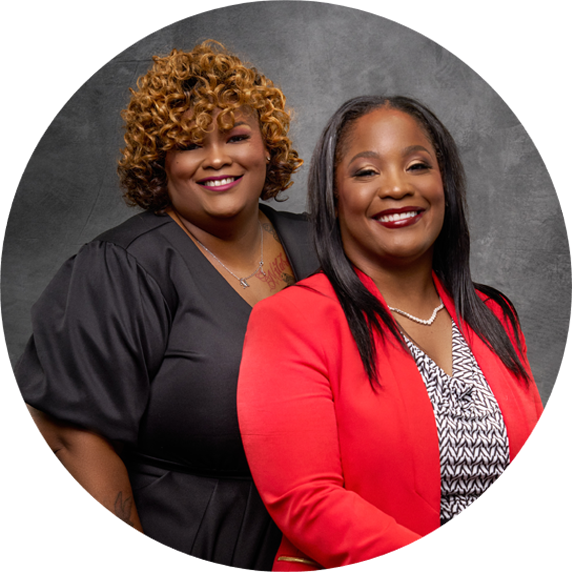 What To Do After A Motorcycle Accident
We recommend that you follow these steps in the event of a motorcycle accident:
Call First Responders

First and foremost, call first responders. Contacting first responders keeps everyone as safe as possible in terms of injury, and also begins a paper trail via an accident report that can be referenced later.

Wait Until the First Responders Arrive

Remain at the scene until first responders arrive unless absolutely necessary. Georgia law does require you to move accident vehicles from the roadway, but only if you can do so safely and there is no suspected or obvious serious injury.

Document the Accident Scene

If you can, try to document the scene if it is safe to do so and you nor anyone else involved needs immediate first aid. If at all possible, try to take pictures of damage and vehicle positions before vehicles are moved, and write down or record voice notes/video of your first impressions on the scene. If you are unable to do this yourself, ideally a trusted bystander or uninjured party can do so.

Exchange Insurance Information

Exchange insurance information with the other driver(s) if at all possible. Having this available later can be key for finding the correct point of contact, and dealing with insurance adjustments.

Seek Medical Attention

Seek immediate medical help and evaluation, even if you don't necessarily feel like you were injured at the scene. Often adrenaline and emotional distress can mask injuries until much later when the initial shock of the incident has passed, particularly when it comes to deep muscular or orthopedic trauma.

Contact Lamar Law Office

Contact Lamar Law Office for a free legal consultation to help determine fault, and to see if you are possibly owed compensation for your accident. This consultation costs nothing, and you don't pay us anything other than a small percentage of your compensation when we win your case.

Limit Your Direct Communications

Once you have contacted us and retained Lamar Law Office as your legal representative, don't speak to anyone else involved and instead direct them to us. We will deal with insurance adjusters as well as other parties and their attorneys for you, in order to keep you legally protected.

Have Your Car Inspected

Next, have your motorcycle inspected by a professional collision repair company and mechanic. Ideally, you'll want to have someone that you trust, and that has experience with dealing with insurance claims.

Get a Copy of the Police Report

Make sure you have a copy of the police report. Most of the time you can get a copy sent to you directly, but you may have to go to the responding law enforcement agency to get a copy.

Report to Your Insurance Agency

Once you have the police report, ensure that it is filed with your insurance agency. You should not deal one on one with any representative of the other driver's insurance agency or their attorneys at any point. Direct them to us instead, and we will handle everything for you.

Keep Medical Records

Get a copy of any medical records and physician reports related to your motorcycle accident injuries. Make sure to include general practitioner's recommendations, lab reports, specialist examination reports, emergency room records, and more.

Request for a Car Repair Quote

Get the documentation from your repair center/mechanic related to the damage. Ask them to include pictures before and after the repair, the quote to fix the damage, and any other information they may have about the state of the motorcycle.

Gather Employment Documentation

Ask your employer for timesheets and other records of any missed work and lost income you may have experienced. Keep all records of your correspondence with anyone you may be contracting with, and any documentation proving lost income, missed work, or other damage to your career or business.

File Receipts of Miscellaneous Expenses

Maintain records of any out-of-pocket expenses you've incurred such as rideshare costs, rental and tow costs, or repair/replacement of riding gear and equipment not covered by your insurance (saddlebags, boots, helmets, etc). Remember, your helmet is only really meant to protect you from a single impact and often isn't meant to be reused after.

Avoid Publicly Sharing Info About the Accident

Avoid any discussion of the details of your accident with anyone other than your legal team, especially on social media. This maintains confidentiality, avoids bias, and keeps you legally protected.

Driver Negligence in Georgia
Under Georgia law, negligence occurs when a driver does not show "that degree of care which is exercised by ordinarily prudent persons under the same or similar circumstances". Essentially, negligence takes the form of speeding, failing to maintain lane, pulling out in front of someone, following too closely, and other accidental infractions that happen because the driver wasn't being reasonably careful. If a direct statute of GA law is violated, this is known as "negligence per se" and is often a key factor in deciding fault when a driver of a car is involved in a crash with a motorcyclist.
More Than Legal Service… We Care
At Lamar Law Office, we believe strongly in what we do, and we're determined to help each and every one of our clients get the compensation they deserve. We're also dedicated to our community, and many of our attorneys volunteer in and around Atlanta to support those in need. Anita Lamar, founder of Lamar Law Office, frequently volunteers at both Habitat for Humanity, Meals of Wheels, and the Atlanta Volunteer Lawyers Foundation as a way to give back to Georgians. Anita also received the Better Business Bureau Torch Award for Ethics, which is awarded to those who conduct their business with "integrity and an outstanding level of commitment to ethics and trust".

Lamar Law Office Proving Fault in a Motorcycle Accident
One of the most important aspects of any accident case is proving who is at fault. A motorcyclist who causes their own accident can't then seek damages from anyone else involved, and may even be liable themselves. That's why we will use a variety of tools to demonstrate fault when we believe a case can be made. Once you have completed your free, no-obligation consultation with us, if we determine that the other driver or drivers were at fault, we will then go about proving that either in a court of law or in out-of-court mediation.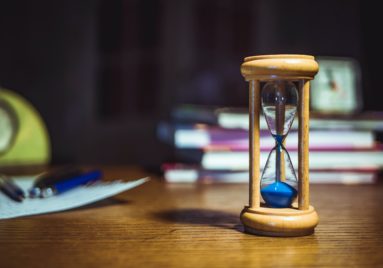 Negligence
The most important factor in any discussion of fault is negligence. If another driver failed to take adequate precautions and drove carelessly, especially if they violated the motorcyclist's right of way or were speeding, then they are deemed negligent and almost always at fault. We will use police reports, dash/helmet cam footage, and eyewitness testimony to prove negligence if it occurred.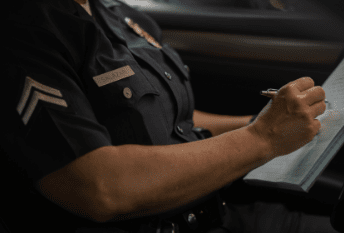 Duty of Care
In Georgia, as in every state, motorcyclists are owed what is called a duty of care from other drivers. This essentially means that all drivers must respect the road-going rights and privileges of a motorcyclist, and should be allowed a full-lane width of road. It also means that drivers have a duty to be aware of motorcyclists when sharing the road with them and to give them adequate room to stop and maneuver.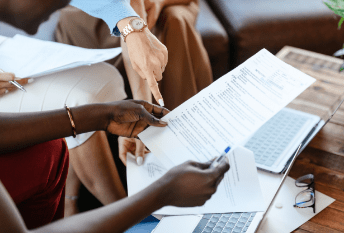 Damages
We will also use photo and video recordings to document personal and property damage. This helps to reinforce the impact of the at-fault driver's behavior and is a strong foundation to build a case for maximum compensation.
Georgia Motorcycle Traffic Safety Facts
Some of the most recent info we have on Georgia Motorcycle Safety comes from the Georgia Department of Driver Services 2019 report on motorcycle traffic and safety. We're going to take a look at some key statistics from this report. We believe this information is important for all motorcyclists to be aware of. It's also important to note that reports like this have a large impact on all motorcyclists because they can influence new laws and regulations. It's always a good idea to keep an eye on statistics like this as they can impact your case if you do end up in an accident.
Motorcycle Fatalities in Georgia
In Georgia, as in most states, motorcyclists are rare on the road, but make up a large portion of overall traffic fatalities. In 2019, nearly 21% of all driver fatalities were motorcyclists.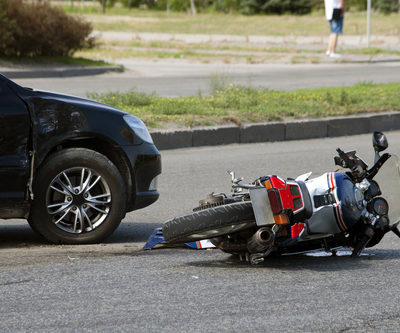 Highly Vulnerable Areas
The majority of crashes in Georgia occur in the Northern half of the state where there are more twisting roads and major interstates with large amounts of traffic. In other words, if you're in metro Atlanta, especially inside the perimeter of 285, or in the mountains near Tennessee, you're more likely to be involved in an accident.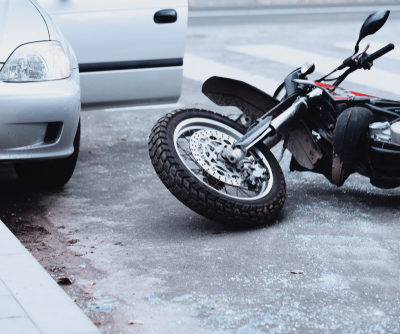 Motorcycle Licensure
Over half of motorcyclists involved in crashes in 2019 did not have the appropriate license to be riding. You need a Class M or Class MP license to ride in Georgia, and you will have an extremely uphill battle proving another person is at fault should you have an accident while riding if you don't have one of these two license types.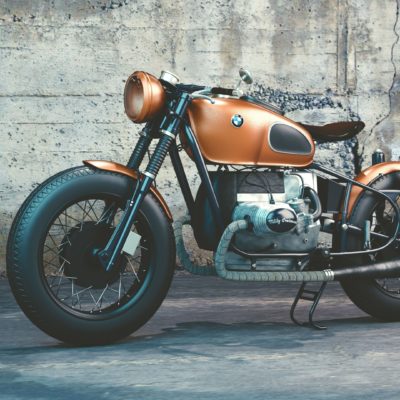 Motorcycle Accident Hospitalizations
When it comes to hospitalizations, motorcyclists aged 25-34 accounted for over a quarter of EMS transports and ER visits in 2019. Those services cost over $50 million in total, and it is believed that the numbers will be higher in 2022 once reports are in.
Motorcycle Helmet Use
It is a proven fact that using an appropriately-rated motorcycle helmet helps to save lives. Helmet use among Georgia motorcyclists (88%) was directly responsible for an estimated 91 lives saved in 2019 alone.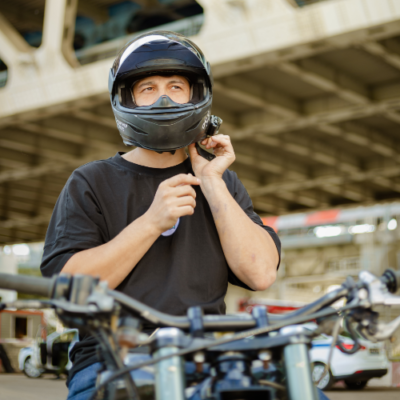 How to Stay Safe as a Motorcyclist
As a motorcyclist, it's always important that we do everything we can to keep ourselves safe on the road. The sad reality is that a motorcyclist is at a far greater risk of injury in an accident than the driver of a passenger car, and is much harder to see in general. Here are some things you can do to help keep yourself safe and to avoid accidents and injury.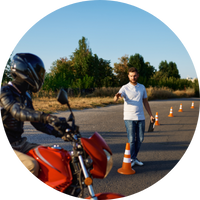 Take a Safety Course
First and foremost, all riders should take an accredited motorcycle safety course. This will provide you with solid foundational knowledge and tips, and will also help keep your insurance rates low, as well as provide excellent support to any potential accident litigation.
Consider Weather Conditions
It's always best to avoid riding in unsafe weather conditions. Riding in the rain, snow, or fog can greatly increase your risk of an accident as road conditions worsen, and will also make it much harder for others on the road to see you.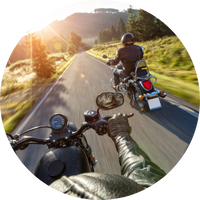 Stay Visible
One of the most common causes of a motorcycle accident (and motorcycle fatalities) occurs when the driver of a passenger vehicle simply isn't aware of the motorcyclist. Doing everything you can to stay visible such as avoiding riding in blind spots, keeping your lights on and making sure they're bright enough, and wearing bright or reflective clothing, gear, or patches can help ensure drivers see you and can keep you safe.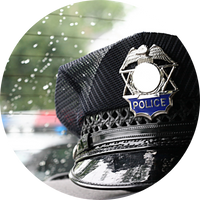 Abide by Driver Laws
Abiding by all driver regulations and laws is important for everyone, but especially so for motorcyclists. It is much more difficult to prove fault in an accident if you are violating a law or regulation at the time of the accident, especially if you are speeding, lane splitting in a state that doesn't allow it, or driving recklessly.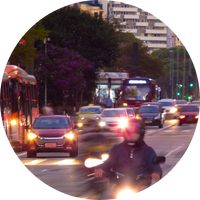 Keep Your Distance
Keeping a safe distance, often called maintaining a "space cushion" around yourself helps prevent collisions and gives you the room to maneuver to avoid an accident if another motorist merges into your lane without seeing you, which is a common cause of motorcycle-related accidents. Staying as far as is safe from other vehicles gives both you and the other motorist more time to react, and helps keep everyone safe.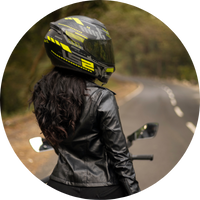 Wear Appropriate headwear
Properly-rated helmets and suitable footwear are a key part of staying safe in the event of a crash. Many times a motorcycle crash will be out of your control, and not something you could have prevented so it's important to be adequately protected, especially where your head is concerned.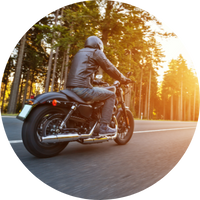 Be More Observant
It's very easy for drivers of passenger vehicles to miss motorcyclists, even if they're being appropriately vigilant and doing their best to be watchful for their two-wheeled neighbors. Always assume the driver of a passenger vehicle doesn't know you're there and ride accordingly.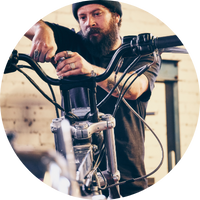 Safety Check
A quick walk-around and safety check of your bike can go a long way toward keeping you safe on the road. Always check your lights, brakes, tires, handlebars, and chain tightness before each ride. Also check your controls to make sure things like traction control (ESC), ABS, and other rider assists are set to your expected and preferred settings.
Let the Motorcycle Accident Lawyers at Lamar Law Office Represent Your Case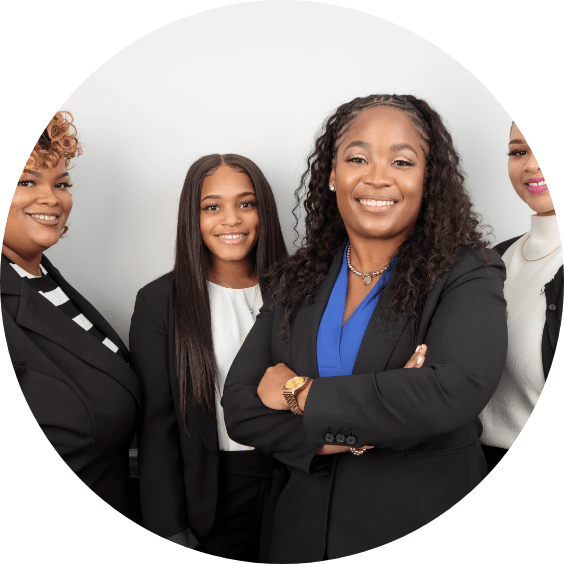 Lamar Law Office fights every day to obtain the highest possible compensation for motorcyclists who have been involved in an accident. We will defend you and your right to fair compensation in and out of court, and won't ask for a single penny unless we win your case.
Our dedicated motorcycle accident attorneys and support staff will work with you to ensure you receive the highest possible compensation for your accident. We believe in fair, client-friendly business practices, so we don't get paid unless you do. We pride ourselves on offering open communication and personalized legal care to each and every one of our clients, and our record of success in obtaining compensation, as well as our Better Business Bureau Torch Award for Ethics speak for themselves.
What Our Clients Say
I am so happy that I had The Lamar Law Firm on my side after my accident. Attorney Lamar and her entire staff were nothing but pleasant, professional and diligent in handling my case. I was given a thorough explanation about each stage and regular updates on the status of my case.
Attorney Lamar was recommended by a family member and she definitely lived up to their recommendation. My accident happened in the worst time of my life and it was very stressful with having to be off from work and going to therapy. Anita and the team were very professional and kept me in the loop with EVERYTHING.
Attorney Lamar and her team have been totally awesome from day one. I don't always have to call them they call me to check on me. I totally would recommend them to anyone. Excellent service!
I'm extremely pleased. I received the max compensation for a car accident that wasn't my fault. Mrs. Lamar's team was very responsive, kept me involved in the entire process and I receive the maximum amount that the insurance company offered for my injuries and damages.
Attorney Lamar is professional and kind. She is always willing to lend a helping hand. She also holds her own in the court room.
This law firm is on point and truly looks out for their respective client.
I am highly recommended Lawyer Lamar to anyone who's involved in a car accident. She handles the case with professionalism and makes sure you get your car fixed and get pay for your medical compensation
Thank you for representing me and handling my case so efficiently & professionally! The settlement is much more than I expected.
Attorney Lamar and her Amazing Team are so very professional, knowledgeable, caring and they communicate extremely well with you every step of the process! Attorney Lamar actually calls you herself to discuss details and she is also available for you to call her as well.
I have to give Attorney Anita Lamar outstanding praise. I have never had an Attorney that was as attentive to my concerns and case as Mrs. Lamar was.
More Than Just Legal Service
We Care
We know how difficult it can be to have you or your loved one injured in a motorcycle accident. We know that you simply do not have the time or energy to deal with all the insurance agents and creditors who will be pestering you along the way. That's why Lamar Law Office is here to help. Let us deal with all the legal burdens while you prioritize getting back on your feet and recovering from your injuries. Contact us today to get started.
Contact Us

Frequently Asked Questions
According to the National Safety Council, 60% of motorcycle accidents involve another vehicle such as a car, truck, or SUV. In the majority of statistical cases, it is this other vehicle that is at fault.
The most common motorcycle injuries are fractures and abrasions (road rash) to the legs and feet, followed by damage to the head, skull, and cervical spine. Muscle damage and fractures to the arms and shoulders are also common, but generally less serious than injuries to the lower body and head/neck.
Retaining an attorney with experience in motorcycle accident litigation is by far the best way to ensure you receive the maximum possible compensation. Contingency litigation also means you will pay nothing if you don't win your case, so there is very little financial risk.
Most motorcycle accident attorneys work on contingency, so there is no out-of-pocket expense for you to deal with. You only pay a percentage of the compensation that you are awarded.
An experienced motorcycle accident injury attorney can help guide you through the legal process and support you both in and out of the courtroom. They work to prove that fault rests with the other party (as is typically the case) and to get you the maximum possible compensation for your accident.
Most often, these cases are settled out of court, but if the need arises and you aren't awarded fair compensation through those avenues, you may have to appear in court. Your attorney will handle this for you, and there will be very little that you actually have to do.
Our Office in Tucker, Georgia
Just a half hour from downtown Atlanta, our office is located at 4500 Hugh Howell Rd. in the Heritage Place development in Tucker. If you are unable to meet at our office due to your injuries, we are more than willing to make accommodations in order to serve you. Whatever your situation, if you've experienced a car accident in Atlanta, call our team today.
Get Directions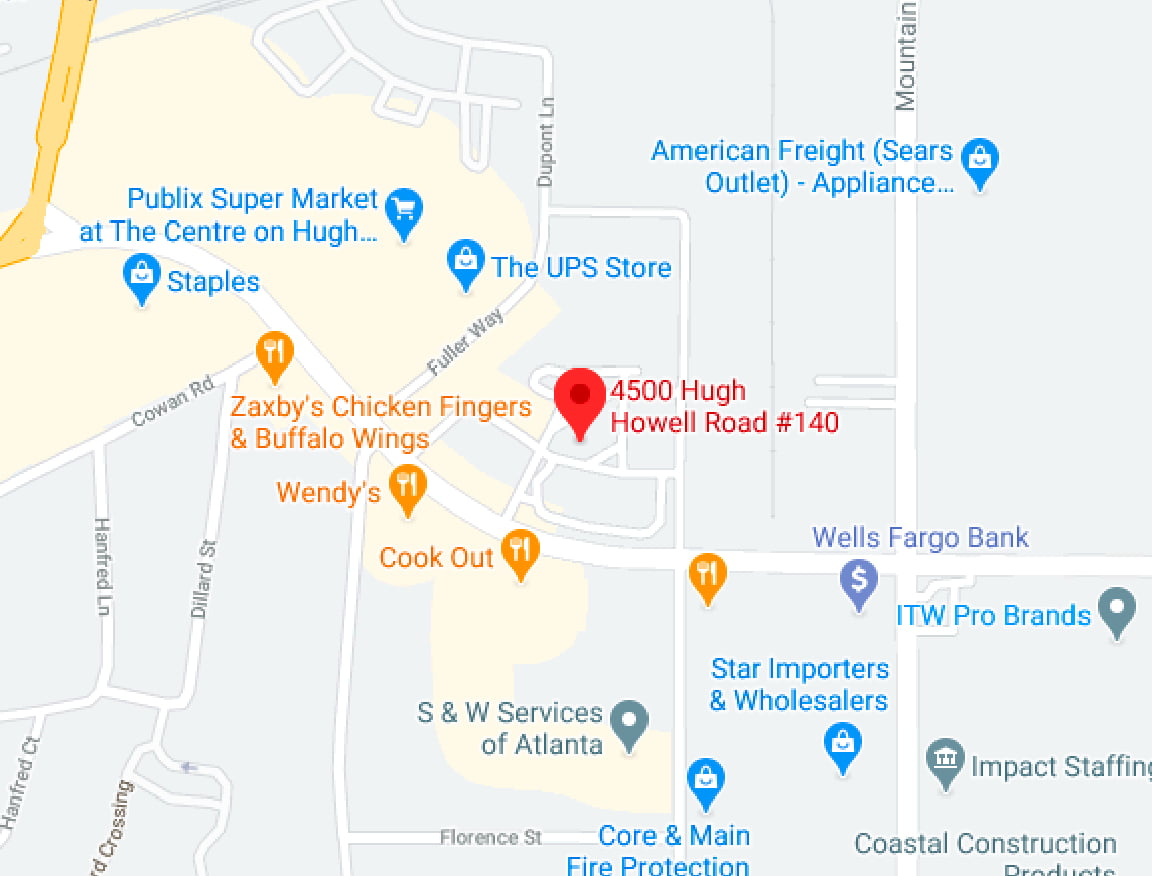 Contact Us
Tucker Office
4500 Hugh Howell Rd
Suite 140
Tucker, GA 30084
Get Directions
Mailing Address
P.O. Box 2558
Tucker, GA 30085
Find Us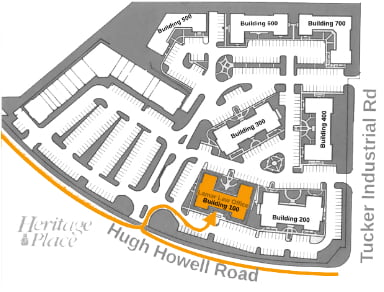 Click to enlarge