Georgia
Experienced Bicycle Accident Lawyers
If you have been injured in a bicycle accident in Georgia, call Lamar Law Office right away. The team at Lamar Law Office has been representing the residents of Georgia for years with strong personal injury legal support after they have been involved in a bicycle accident. Anita Lamar is a trusted Georgia bicycle accident lawyer who stands up for her clients and provides legal service that treats each client as a top priority. Unlike other attorneys who choose to focus only on their most significant cases, Anita Lamar handles every case with care so that each client feels confident and comfortable in their legal battle.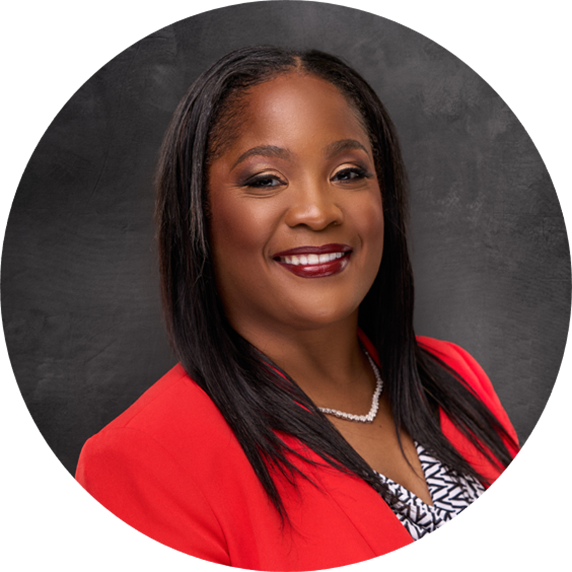 Not Afraid To Fight For Her Clients
It's no surprise that Georgia's streets are dangerous for bicyclists. Many of the busy cities, highways, and neighborhoods weren't designed with bicyclists in mind. Partner that with a lack of awareness that many Georgia drivers have for bicyclists, and it creates a dangerous environment for residents to commute and exercise on their bicycle. This is why thousands of people are involved in bicycle accidents each year, some of these resulting in serious injuries and damages. As long as cyclists follow the rules on the road, they are protected by Georgia law and able to seek compensation for their injuries and property damages. If you have been injured in a bicycle accident in Georgia, or any of the surrounding areas, call Georgia bicycle accident lawyer Anita Lamar today.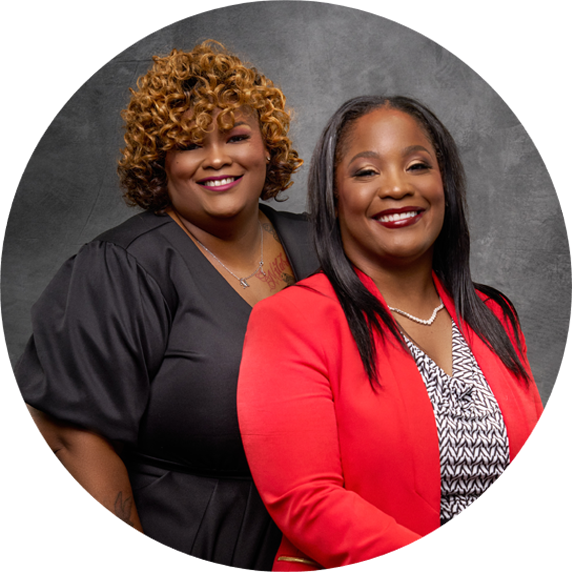 -9pm
Most common time of bicycle accidents
We Can Help
The state of Georgia has many laws in place to protect bicyclists on the roads. In addition, bicycles are considered vehicles in Georgia, and therefore all traffic laws, except those where "motor vehicle" is specified, apply to bicyclists. This is important to keep in mind while using a bicycle in Georgia to keep yourself safe on the road with other vehicles. Abiding by the correct traffic laws will not only help to keep you safe but will also help your case if you are involved in an accident. If you have been injured in an accident on your bicycle due to a driver's negligence, you may be able to receive compensation for your injuries.
Georgia Hit-and-Run Bicycle Accidents
Hit-and-Run accidents aren't exclusive to motor vehicles. It's increasingly common for bicyclists to experience hit-and-run accidents, especially in the busy state of Georgia. One of the reasons why Georgia hit-and-run bicycle accidents are increasing is because cars simply aren't aware of the cyclists who share the road with them. At intersections or heavy traffic areas, cars may hit a cyclist or cause a cyclist to run off the road without even noticing what they've done. Some drivers also don't consider the serious harm that could happen to a cyclist when they are hit or lose control of the bike. For this reason, they may drive away without checking to see how serious the cyclist's injury is.
Other drivers may not want to be held responsible for the injuries the cyclist has obtained during an accident, and thus they drive away without checking on the cyclist. Hit-and-run accidents are incredibly dangerous for cyclists and can leave them with serious injuries and no way of obtaining compensation from the guilty driver. As an experienced bike accident lawyer in Georgia, Anita Lamar can help you receive compensation for your injuries if you have been involved in a hit-and-run bicycle accident. There are many ways of tracking down the guilty party and working with insurance companies to get you the compensation you deserve.
What Our Clients Say
I am so happy that I had The Lamar Law Firm on my side after my accident. Attorney Lamar and her entire staff were nothing but pleasant, professional and diligent in handling my case. I was given a thorough explanation about each stage and regular updates on the status of my case.
Attorney Lamar was recommended by a family member and she definitely lived up to their recommendation. My accident happened in the worst time of my life and it was very stressful with having to be off from work and going to therapy. Anita and the team were very professional and kept me in the loop with EVERYTHING.
Attorney Lamar and her team have been totally awesome from day one. I don't always have to call them they call me to check on me. I totally would recommend them to anyone. Excellent service!
I'm extremely pleased. I received the max compensation for a car accident that wasn't my fault. Mrs. Lamar's team was very responsive, kept me involved in the entire process and I receive the maximum amount that the insurance company offered for my injuries and damages.
Attorney Lamar is professional and kind. She is always willing to lend a helping hand. She also holds her own in the court room.
This law firm is on point and truly looks out for their respective client.
I am highly recommended Lawyer Lamar to anyone who's involved in a car accident. She handles the case with professionalism and makes sure you get your car fixed and get pay for your medical compensation
Thank you for representing me and handling my case so efficiently & professionally! The settlement is much more than I expected.
Attorney Lamar and her Amazing Team are so very professional, knowledgeable, caring and they communicate extremely well with you every step of the process! Attorney Lamar actually calls you herself to discuss details and she is also available for you to call her as well.
I have to give Attorney Anita Lamar outstanding praise. I have never had an Attorney that was as attentive to my concerns and case as Mrs. Lamar was.
Receive the compensation you deserve after a bicycle accident
If you have been injured in a bike accident in Georgia, don't hesitate to call Lamar Law Office today and begin the process of obtaining fair and full compensation for your injuries. Lamar Law Office combines small business care and attention with expert legal services to provide clients with representation that is personal and powerful. We understand that after an accident, you need time to recover from your injuries, which is why we fully take on the various tasks of the legal process. You can trust our team to fight on your behalf so that you can relax and recover.
To speak with Anita Lamar, our experienced Georgia bicycle accident attorney, call our office at +1 678-819-5200. Lamar Law Office is located in Tucker, GA, and proudly serves the residents of Georgia with personal injury legal services.

Frequently Asked Questions
You should call a lawyer immediately after a bicycle accident once you have been treated for any injuries. Insurance companies will start to contact you immediately to record your testimony of the accident and try to accuse you of fault. With a bike accident lawyer by your side from the beginning, you can be sure that you are not being led into unfair settlements from the insurance companies or led into making statements that may be used as evidence of guilt. Ideally, you should call Lamar Law Office BEFORE you speak to insurance agents.
A bike accident lawyer is an experienced legal professional who understands the laws associated with bike accidents and the legal process of insurance claims. A bicycle accident lawyer, such as Anita Lamar, will guide you through the legal process after a bike accident and fight on your behalf to ensure you receive full and fair compensation. Insurance companies will try to pay you as little as possible for your injuries and attempt to find evidence to show you were at-fault for at least part of the accident. A bicycle accident lawyer is by your side to defend you from being trapped in an unfair settlement and to ensure that you do not unknowingly admit to fault.
Yes, you can work with your insurance company alone after a bike accident to receive compensation for your injuries and damages. However, you are more likely to receive the compensation you deserve when you have experienced Georgia bicycle accident attorney Anita Lamar on your side.
Our Office in Tucker, Georgia
Just a half hour from downtown Atlanta, our office is located at 4500 Hugh Howell Rd. in the Heritage Place development in Tucker. If you are unable to meet at our office due to your injuries, we are more than willing to make accommodations in order to serve you. Whatever your situation, if you've experienced a car accident in Atlanta, call our team today.
Get Directions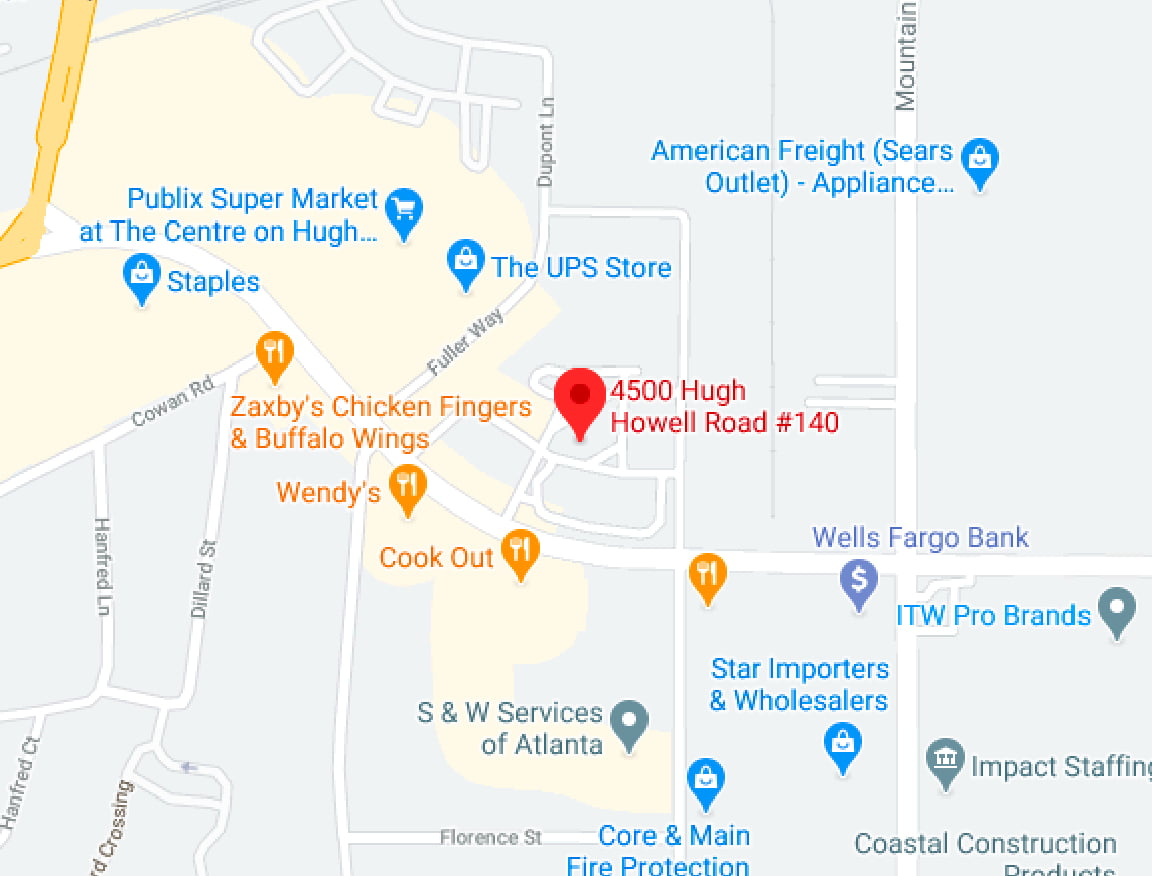 Contact Us
Tucker Office
4500 Hugh Howell Rd
Suite 140
Tucker, GA 30084
Get Directions
Mailing Address
P.O. Box 2558
Tucker, GA 30085
Find Us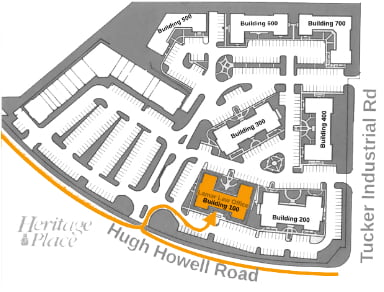 Click to enlarge