Georgia
Experienced Car Accident Lawyers
Lamar Law Office is a top-rated law firm based in Georgia that offers the legal services of experienced, talented car accident lawyers in the state of Georgia. Our legal practice was founded by Attorney Anita M. Lamar, who is an Atlanta, GA native. She is an active member of the Georgia Association of Black Women Attorneys (GABWA), the Georgia Trial Lawyers Association (GTLA), Gate City Bar Association, and the National Bar Association.
Lamar Law Office specializes in personal injury and car accident legal care. We are committed to serving as a client-centered legal practice, as our slogan "More Than Legal Service…  We Care" perfectly captures. Our law firm is small enough to provide individualized care with a personal touch, yet we are large enough to efficiently help you achieve fair compensation for the injuries you sustained during the accident. Find out how Lamar Law Office can help you handle your car accident case in a professional yet compassionate manner.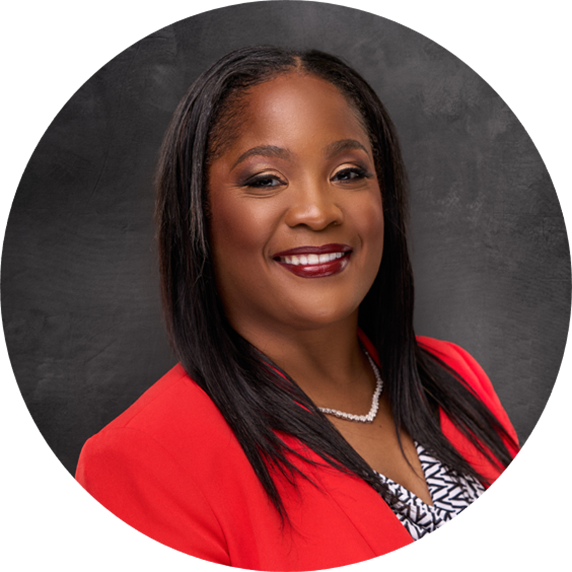 Not Afraid To Fight For Her Clients
If you have been injured in a car accident, please don't hesitate to reach out to Lamar Law Office via phone at 1-833-304-0497, web chat, or contact form to schedule an appointment with one of our skilled, knowledgeable car accident lawyers. We will provide you with a free consultation and aid you in determining who is at fault in your accident and if you have a solid case that can be pursued to obtain compensation.
We will assign you a Case Manager who will be responsible for communicating ongoing progress and crucial developments in your car accident case. Our car accident attorneys and staff will perform extensive research about your case and gather all the necessary documentation and supporting evidence so that we can proceed with the settlement or lawsuit. Our team will develop tactical strategies so we can achieve ideal results for your claim. We are also prepared to handle all communication with the at-fault party, insurance agency, and other individuals and organizations involved in your case.
Our attorneys and staff will strive to obtain fair compensation on your behalf for medical expenses, lost wages, emotional trauma, property damages, financial hardships, pain, and suffering. We will negotiate with the at-fault party and the insurance agency in order to achieve the most favorable settlement offer, based on the nature and extent of your physical, emotional, and mental injuries.
If the most favorable outcome for your circumstances cannot be settled outside of court, Lamar Law Office will represent you in litigation to win full and fair compensation for the damages caused by your car accident.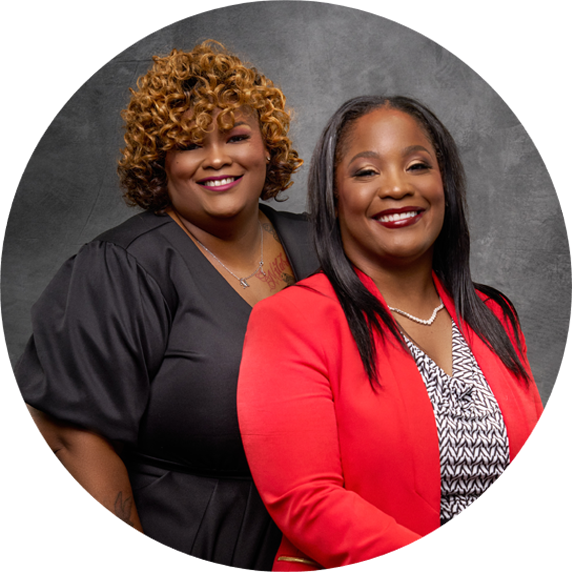 th
Highest In Car Accident fatalities (GA)
%
Both Drivers Can be Found at fault in ga
What To Do After a Car Accident
We recommend that you follow these steps in the event of a car accident:
Call First Responders

Dial 911 immediately as soon as you get into a motor vehicle accident, whether the incident seems serious or not. Provide important information to the 911 operator about the accident, such as the exact location and the number of vehicles or people involved.

Wait Until the First Responders Arrive

Don't get out of the car until the first responders arrive unless it is necessary, to prevent new accidents and additional complications. Once the paramedics arrive, flag them down and let them come to you so you can let them know what kind of medical attention you need.

Document the Accident Scene

Document the scene of the accident as thoroughly as possible by taking photos of the vehicles and jotting down crucial details about the incident. This documentation can serve as supporting evidence for your case.

Exchange Insurance Information

Swap insurance details with the drivers of the other vehicles involved. Exchange policy numbers and type of insurance so your car accident attorney can easily communicate and coordinate with them later.

Seek Medical Attention

Regardless of the severity of your car accident-related injuries, be sure to seek medical attention immediately and follow physician recommendations. Do your best to strictly comply with the doctor's instructions to promote your full recovery from the injuries you sustained as a result of the accident.

Contact Lamar Law Office

Call or message Lamar Law Office as soon as possible to schedule a free consultation with one of our car accident lawyers so that you can discuss your legal options with them. Our attorneys and staff will analyze your situation and help you determine whether there is a case to pursue.

Limit Your Direct Communications

Avoid speaking directly with insurance adjusters and drivers or passengers riding other vehicles involved in the accident. Lawyers representing the other parties involved in the case may also attempt to contact you. Avoid any direct communication with them as well since it may affect the outcome of your case. Your car accident attorney at Lamar Law Office will communicate with other parties on your behalf.

Have Your Car Inspected

Let a professional collision repair company and mechanic inspect your car as soon as possible so they can assess the damage. This expert analysis is vital since it will help determine the compensation you deserve.

Get a Copy of the Police Report

Make sure to obtain a copy of the police report from your car accident since it contains an objective account of the incident according to the observations of law enforcement officers who visited the actual scene. The police report is a crucial part of the documentation of your car accident case which can function as supporting evidence in the future. A police report detailing the accident is usually available within a week.

Report to Your Insurance Agency

Report the motor vehicle accident to your insurance agency to jumpstart the insurance claims process as soon as possible. Share the date and time of the accident, an overview of the accident, and any other details documented on the police report.

Keep Medical Records

Ask for a copy of all your medical records related to your accident-related injuries from hospitals, clinics, or healthcare facilities where you were examined or treated at any point after the incident. These medical records are essential to your case since they can prove the nature and severity of the physical injuries that you sustained and the medical costs incurred as a result of the accident.

Request for a Car Repair Quote

Get an official quote from a collision repair company and/or mechanic to estimate the amount of money you need to have your car fixed or replaced. This quote will have an impact on the financial compensation that you can expect from the at-fault party or insurance company in connection to car repairs.

Gather Employment Documentation

Ask for documents from your employer that indicate the days you were unable to work as a result of the accident (i.e. recovering from injuries, dealing with car damage or transportation, etc.). Payroll documents, timesheets, and leave requests can help prove that you have lost wages since the injuries or damages caused by the car accident limited your ability to work during that time frame.

File Receipts of Miscellaneous Expenses

Store and file all the official receipts of your out-of-pocket expenses that are related to the car accident. These receipts will help us calculate all the costs associated with the damages of the accident. This could include towing fees, car rental costs, mileage reimbursement, travel expenses, childcare fees, insurance deductibles, personal care aide and more.

Avoid Publicly Sharing Info About the Accident

Even if you feel tempted to vent your frustration about the car accident in public, do not post anything about the incident on social media or participate in interviews by news journalists while the case is still ongoing. Sharing information about the accident publicly could impact the outcome of your car accident case.
Car Accident Laws in Georgia
Georgia has regulations and laws regarding personal injury and car accidents, independent from federal laws. Here are some common car accident laws in the state of Georgia.
Car Accident Insurance Laws in Georgia
Drivers in Georgia are required to have an insurance liability coverage of at least $25,000 for bodily injury per person plus $25,000 for property damage. While these are the minimum requirements, some drivers choose to purchase a higher amount of coverage and to buy additional umbrella insurance policies as well. In general, the liability insurance of the at-fault party will extend to the injured party after a vehicular accident takes place.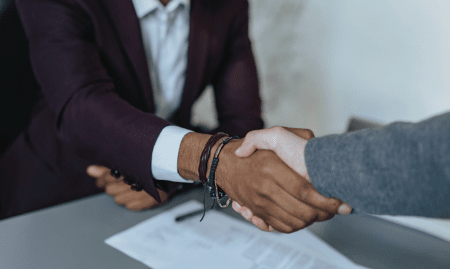 Car Accident Victim Rights in Georgia
Car accident victims in Georgia are entitled to seek fair compensation from the at-fault party for your medical expenses, rehabilitation costs, lost wages, car repair expenses, and more. You may also be qualified to receive compensation for physical pain & suffering, emotional distress, and mental trauma, although the amount for non-economic damages is not as easily calculated as economic damages. Contact Lamar Law Office for an experienced car accident attorney in Georgia.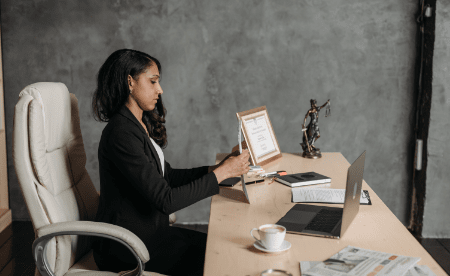 Car Accident Statute of Limitation Laws in Georgia
Every state has a "statute of limitations" which establishes a time limit on your opportunity to file a lawsuit against the at-fault party. In the state of Georgia, you must file your personal injury claim within two years from the date of the accident for your claim to be considered valid by the state government (§ 9-3-33). The statute of limitations also grants you four years to file a lawsuit over the car damage which was a direct result of the automobile accident you were involved in (§ 9-3-31). Contact Lamar Law Office within 2 years of your injuries for a Atlanta car accident lawyer who cares.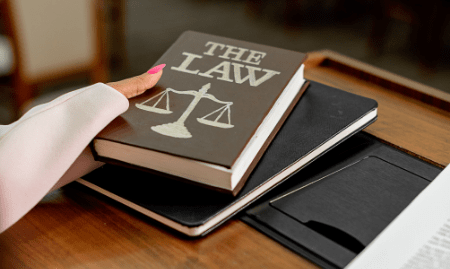 Car Accident Comparative Negligence Law in Georgia
"Comparative fault" describes a vehicular accident where there is more than one party who is fully or partially responsible for the incident. If you filed a personal injury lawsuit in Georgia, you may still be entitled to reasonable compensation from the other party who is at greater fault than you. Since Georgia is considered as a "modified comparative negligence" state, the compensation you will receive will be minimized by a certain percentage that matches your share of the liability in the accident (§ 51-12-33). To quote the Georgia Code: "(c) In assessing percentages of fault, the trier of fact shall consider the fault of all persons or entities who contributed to the alleged injury or damages, regardless of whether the person or entity was, or could have been, named as a party to the suit." The car accident attorneys at Lamar Law Office are experienced in proving comparative fault to recover the compensation you deserve.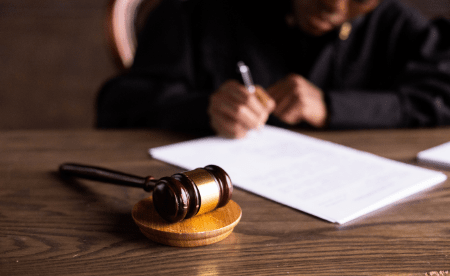 Car Accident Reporting Laws in Georgia
In Georgia, drivers are obliged to report vehicular accidents right away if they cause injury or death to people. They are also required to report accidents that resulted in property damage that costs over $500. The Georgia Code states that drivers should inform the authorities "by the quickest means of communication, give notice of such accident to the local police department if such accident occurs within a municipality. If such accident occurs outside a municipality, such notice shall be given to the office of the county sheriff or the nearest office of the state patrol." (§ 40-6-273). Contact Lamar Law Office to schedule a free consultation with a Atlanta car accident lawyer.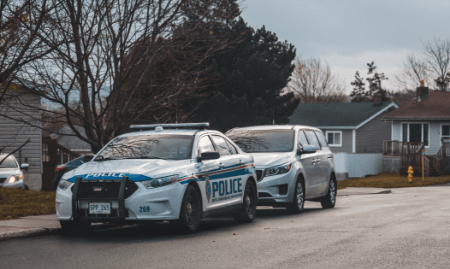 Negligence in Georgia Car Accidents
Negligence refers to careless behavior which causes other people to become hurt or harmed. It is a common reason behind car accidents in Georgia and all over the country. Drivers may unintentionally cause a collision with another vehicle or pedestrian by doing something they shouldn't have done or neglecting to do something they ought to have done. To prove the negligence of the other party, you must establish the following:
The law required the other party to be reasonably careful while driving on the road.
The other party breached his or her duty by not driving in a reasonably careful way.
The negligent behavior of the other party directly caused the accident which led to your injuries.
You suffered measurable losses in the form of physical injuries, pain or suffering, lost wages, limited earning ability, and property damage.
Defensive Driving in Georgia
Defensive driving is the intentional practice of drivers to consciously minimize the dangers that are involved with driving. It enables you to lower the risk of a potential collision that may be caused by drunk or incompetent drivers. Awareness is the foundation of defensive driving since it trains you to notice the actions of other drivers on the road.
Defensive driving allows you to pinpoint and avoid possible hazards so you can prevent accidents. As a result, it can help you to steer clear of accidents that may cause injury or even death to you and other people. Driving defensively can also give you the chance to avoid extra expenses connected to vehicle maintenance and fuel consumption.
Defensive driving in Georgia is a skill that you can learn and develop. Enroll in one of the driver improvement schools enumerated by the Georgia Department of Driver Services to start studying how to drive defensively.

Lamar Law Office Proving Fault in a Car Accident
Lamar Law Office offers you a free consultation so you can determine who is truly at fault for the car accident you experienced. The car accident attorneys and staff from our law firm will help you gather the following supporting evidence to prove the fault of the other party: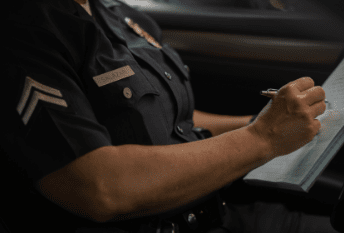 Police Reports
The law enforcement officer who investigates the scene of the accident will write a police report based on interviews with you, other drivers, and witnesses of the incident. The report typically indicates the opinion of the officer regarding what traffic law was violated, who violated it, and how the violation led to the accident.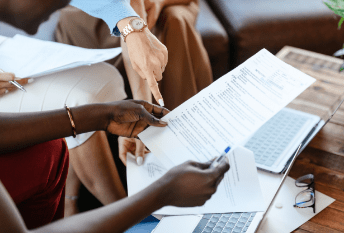 Multimedia Documentation
The photos and videos which you or other people took of the accident scene can help prove the negligence of the other party. Car accident documentation usually covers the vehicles, traffic signs, skid marks, and street debris.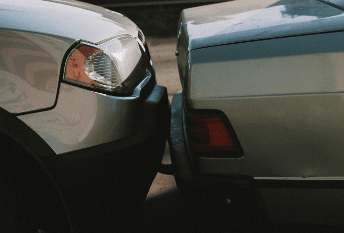 Car Repair Quotes
The type and extent of vehicular damage may be revealed through car inspections and quotes from professional auto shops and mechanics.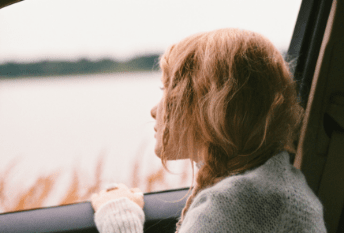 Witness Testimonies
People who were present at the scene of the accident may provide testimonies as witnesses to shed light on the incident.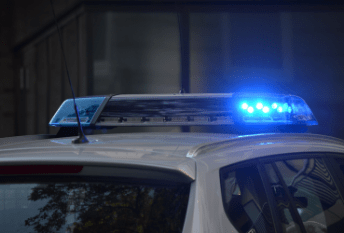 Traffic Laws
Our legal team is familiar with the state laws on traffic and driving in Georgia so we can analyze how the other party exhibited negligence through violations of these regulations.
Driving Liability in Georgia
Most automobile accidents involve the cars owned by the drivers themselves, which is why matters of insurance coverage and financial duties are relatively simple. Nevertheless, there are some situations where one or more of the drivers in the accident used vehicles owned by other people or organizations. In such cases, driving liability in Georgia is not always straightforward, which is why the professional advice of lawyers is essential. Here are some situations where the financial responsibility for car accidents is not clear:
Driving a Company Vehicle
Overall, employers are considered legally responsible for the majority of wrongful but intentional acts of their employees who are conducting work tasks during the time of the incident. That's why the employer of the driver of a company vehicle may be fully or partially liable for the damages you encountered because of the accident.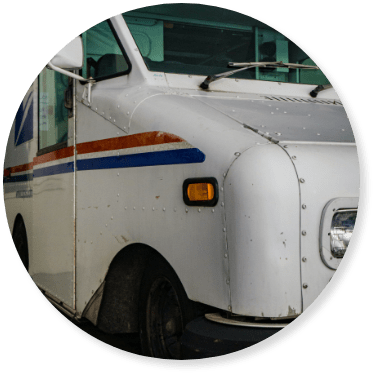 Driving a Borrowed Car
It is possible that the driver who caused your vehicular accident was driving a borrowed vehicle. Most car insurance policies may cover the person who borrowed the car as long as the vehicle owner gave him or her permission to drive it, although the terms of coverage may vary depending on the insurance company and type of policy.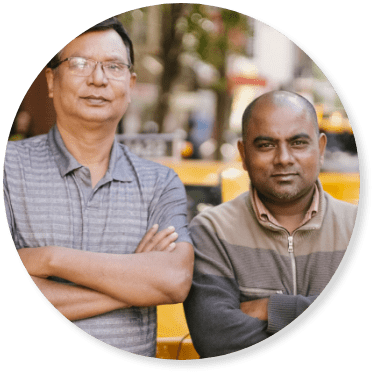 Driving a Parent's Car
Parents are typically responsible for the negligent driving of their minor children in most states in the U.S. If the driver who caused your car accident was using the family car, some of the laws and legal theories that may apply to them are negligent entrustment, family purpose doctrine, and signing the license application of a minor driver.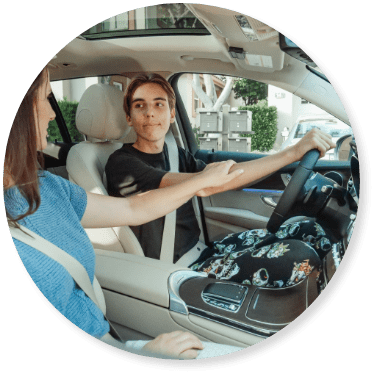 Types of Car Accidents in Georgia
There are various kinds of car accidents that you may experience in Georgia and other states in the U.S.: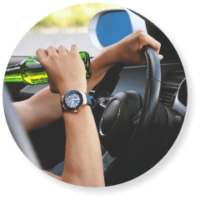 Drunk Driving
Many vehicular accidents are caused by drivers who compromise the safety of other people because of drunk driving. Driving under the influence (DUI) refers to the offense of driving or operating a car while being impaired by alcohol or drugs.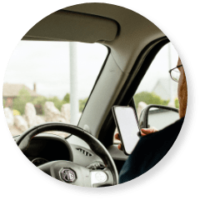 Distracted Driver
A lot of car accidents take place because the driver's attention is not fully focused on the task of driving. The driver may be distracted because he or she is engaged in certain activities, such as texting, calling, eating, or drinking.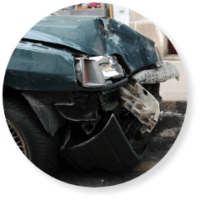 Hit and Run Accidents
A hit and run accident occurs when the other party leaves the scene of the incident without stopping to identify himself or herself and sticking around for the police report and fault assessment. All states require drivers to stop at the scene of the accident if it is safe for them to do so, which is why fleeing may result in criminal charges.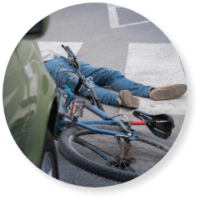 Pedestrian and Car Accidents
This type of accident takes place when a car collides with one or more pedestrians. A pedestrian and car accident may result in severe injuries or even death for the person who was hit because he or she is relatively unprotected from the impact of the car.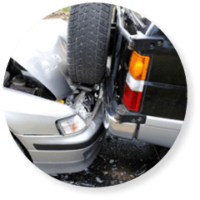 Rear-end Accidents
A rear-end collision is characterized by the impact of a car's front section on the back portion of another car. It is one of the most common kinds of car accidents, generally caused by following too closely.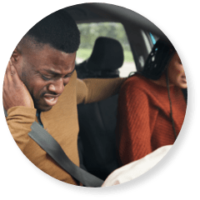 Rideshare Accidents
This kind of accident occurs while a passenger is in a rideshare car (i.e. Uber, Lyft, or similar services). Liability of a rideshare accident may fall to the service employing the driver, the actual driver, or the driver of the other car(s) involved.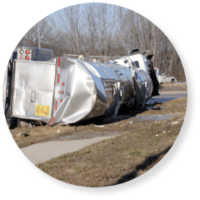 Trucking Accidents
A trucking accident happens when a large truck, usually a commercial vehicle with more than 4 wheels, collides with a passenger car or pedestrian. This type of accident usually has more serious consequences compared to other car accidents because of the large size and heavy weight of trucks.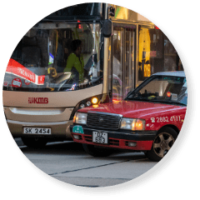 Bus Accidents
A bus accident takes place when a public or private bus collides with a car or pedestrian. Due to the huge size and heavy weight of buses, this form of accident may cause severe harm to the people involved in the accident.
Failure To Yield Accidents
A failure to yield accident refers to a situation where a driver causes a collision because the driver intentionally or unintentionally fails to yield the right-of-way properly. What is unique about this form of accident is that it is the injured party who frequently hits the vehicle of the at-fault party.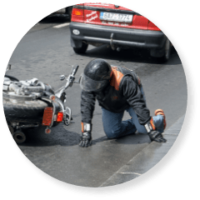 Motorcycle Accidents
A motorcycle accident occurs when a motorcycle hits or is hit by another motorcycle, car, or pedestrian. Motorcyclists have a higher risk of injury or death during accidents compared to passengers in conventional cars since they are relatively unprotected from the environment.
Let the Car Accident Attorneys of Lamar Law Office Handle Your Car Accident Case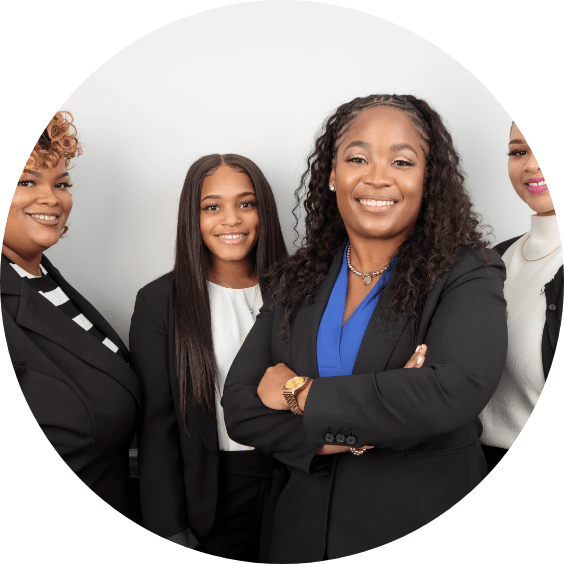 Car accident cases can involve complicated paperwork and legal transactions. That's why you need the legal assistance of competent car accident attorneys to process your case smoothly and efficiently. It is a good idea for you to request the legal services of Lamar Law Office since we specialize in car accidents, pedestrian accidents, and other types of personal injury cases.
Our car accident lawyers will handle all third-party communication on your behalf, prove the negligence of the at-fault party, and protect your rights as a car accident victim so that you can obtain the highest possible compensation for the injuries you sustained. There's no need to worry about immediate legal fees since we operate on a contingency fee basis*.
*Disclaimer: "Contingency fee basis" refers only to fees charged by the attorney. Court costs and other additional expenses of legal action usually must be paid by the client. Contingent fees are not permitted in all types of cases.
Call us at 1-833-304-1931 or request a call to schedule a free consultation with the experienced car accident attorneys of Lamar Law Office.
What Our Clients Say
I am so happy that I had The Lamar Law Firm on my side after my accident. Attorney Lamar and her entire staff were nothing but pleasant, professional and diligent in handling my case. I was given a thorough explanation about each stage and regular updates on the status of my case.
Attorney Lamar was recommended by a family member and she definitely lived up to their recommendation. My accident happened in the worst time of my life and it was very stressful with having to be off from work and going to therapy. Anita and the team were very professional and kept me in the loop with EVERYTHING.
Attorney Lamar and her team have been totally awesome from day one. I don't always have to call them they call me to check on me. I totally would recommend them to anyone. Excellent service!
I'm extremely pleased. I received the max compensation for a car accident that wasn't my fault. Mrs. Lamar's team was very responsive, kept me involved in the entire process and I receive the maximum amount that the insurance company offered for my injuries and damages.
Attorney Lamar is professional and kind. She is always willing to lend a helping hand. She also holds her own in the court room.
This law firm is on point and truly looks out for their respective client.
I am highly recommended Lawyer Lamar to anyone who's involved in a car accident. She handles the case with professionalism and makes sure you get your car fixed and get pay for your medical compensation
Thank you for representing me and handling my case so efficiently & professionally! The settlement is much more than I expected.
Attorney Lamar and her Amazing Team are so very professional, knowledgeable, caring and they communicate extremely well with you every step of the process! Attorney Lamar actually calls you herself to discuss details and she is also available for you to call her as well.
I have to give Attorney Anita Lamar outstanding praise. I have never had an Attorney that was as attentive to my concerns and case as Mrs. Lamar was.
More Than Legal Services
We Care
Lamar Law Office's experienced team is committed to providing our clients with unmatched customer service. We know that legal processes can add stress on top of a stressful, life-altering car accident. Sensitive to our clients' need to recover from their accident, Lamar Law Office's car accident attorney team goes above and beyond to outline expectations, communicate, and achieve justice in a timely manner – whether by negotiating a settlement or taking your personal injury claim to trial. At Lamar Law Office, we provide more than legal services… We Care.
Contact Us

Frequently Asked Questions
Determining who caused a car accident can be a tricky process. What most people don't understand is that who actually caused the accident can often be different from who is legally at fault for the accident. For example, if a car swerves quickly across four lanes of traffic, causing multiple cars to suddenly brake and be hit by the car behind them, the car who swerved may not be considered at fault for the accident. The car driving behind who hit the car in front of them might be found partially at fault. A car accident may also be at the fault of an auto parts manufacturer whose faulty auto parts repair caused a car to be involved in an accident. A bar owner may face fault in a drunk driving case, or a company may face fault if one of their company cars is involved. To support your claim regarding fault in an accident, you need to begin collecting evidence immediately and contact car accident lawyer Anita Lamar to defend you in the process.
A catastrophic injury is considered to be an injury that involves a loss of capacity, whether it be physical or mental. For example, traumatic brain injuries, loss of limbs, or paralysis caused by a car accident are considered catastrophic injuries. In the case that another driver's negligence caused your catastrophic injury, you may be able to file a personal injury legal claim to receive compensation for both the financial costs endured, including future medical costs, and the pain and suffering caused by the injury. Working with a personal injury lawyer, such as Attorney Anita Lamar, is crucial to ensuring that you receive full and fair compensation.
Every car accident claim is different and the compensation amount depends on the injury and property damage involved in the accident as well as the determination of fault for the accident. If you've been injured in a car accident in Atlanta, GA, you may be entitled to compensation to cover the following:
Medical bills & expenses
Lost income
Pain & physical suffering
Disabilities
Emotional suffering
Working with experienced car accident lawyer Anita Lamar can help to ensure that you receive full compensation for your car damage, emotional trauma, and injuries after a car accident.
Legally in the state of Georgia, you have two years from the date of the car accident to file a personal injury claim and four years to file a property damage claim. However, it is not advised that you wait this long to file a claim after a car accident. Over time, the details of the accident can become blurred, witnesses can be harder to find, and the insurance companies may claim that your injuries and damages are not serious because you waited so long to file a claim. We recommend you contact our office immediately after a car accident in order to take legal steps quickly.
The best way to deal with insurance companies is with Attorney Lamar at your side. The reality is that insurance companies want to pay you as little as possible, and they know the legal system well because they work with claims every day. If you don't have experience filing a car accident claim, you are more likely to accept a low settlement or not understand your rights to negotiations. Lamar Law Office has experience fighting against the big insurance companies to help clients file car accident claims successfully. When dealing with insurance companies, have the team at Lamar Law Office on your side.
If you are unable to meet in our office, give us a call at 877-CARE-404 to determine the best form of communication between us. We can set up a time to speak over the phone and discuss how we can help you after you've been involved in a car accident in Atlanta, GA.
It depends if the driver was driving the company car, family car, or borrowed car at the time of the car accident. It also depends on the terms of the insurance coverage of the owner of the car. Usually, the insurance policy that covers the car will cover the damages (i.e. company-owned policy, parent-owned policy, or a policy held by the owner of a borrowed car).
You should call a car accident lawyer in Georgia if you sustained injuries, property damage, or the death of a loved one as a result of a car accident. You should also contact a car accident lawyer if you need guidance on legal options because the settlement offer is low or it is unclear whose fault the accident was.
Yes. A car accident lawyer can help prove that the other driver was at fault during the accident. An attorney will also aid you in completing paperwork requirements and in communicating with the at-fault party and insurance company on your behalf. The car accident lawyers at Lamar Law Office have extensive experience in communicating in a way that will not harm the result of the case.
If you were partially responsible for the car accident, you may still be entitled to receive fair compensation from the other driver if he or she is at greater fault. Nevertheless, because Georgia is a "modified comparative negligence" state, the compensation you will receive may be reduced by a certain percentage that corresponds to your share of liability in the accident.
You should always file a police report immediately following an accident. A police report is crucial to receiving compensation from the negligent driver's insurance company. Even if the accident is minor, it is still important to file an official report in case you experience a long-term injury such as internal bleeding or a spinal cord injury. The police report will provide you with key information about the involved drivers, the condition of the accident, and witness accounts regarding the cause of the accident, which can all be used to help your case later on.
The legal process may only take several weeks or months if you and the other party decide to settle the matter outside court after the car accident. However, if you decide to file a lawsuit, the process could potentially last from several months up to a few years, depending on various factors.
For the majority of car accident cases, a settlement is agreed on before heading to trial which will likely make the legal process shorter. If the case is complicated and appealed during the trial, the legal process may last for more than a year. Attorney Lamar is sensitive to the fact that many people prefer to put their accident behind them and move on with life. That's why our office is dedicated to communicating with our clients about their case and resolving cases in a timely manner, all while ensuring that we obtain the compensation our clients deserve.
To file a personal injury claim, you need to establish that the other driver breached his or her duty to exercise reasonable caution while driving. You must prove that the other party caused the car accident which led you to suffer measurable losses, such as injuries or loss of wages.
Filing an insurance claim after a car accident in Atlanta can be a complicated process, so be sure to contact Lamar Law Office to understand what you need to file the claim in order to receive full compensation. To file a claim successfully, you first need to make sure that you have filed a police report, and that you have all of the information of the involved drivers, ideally. Lamar Law Office will contact your insurance company and speak with a claims specialist. The insurance claims professional would then request us to form a claim based on your injuries and car damage. Do not speak to insurance companies alone, as what you say can and will be used against you! Lamar Law Office knows how to deal with insurance companies, and we can help speed the process along and fight on your behalf for the full compensation you deserve.
Our Office in Tucker, Georgia
Just a half hour from downtown Atlanta, our office is located at 4500 Hugh Howell Rd. in the Heritage Place development in Tucker. If you are unable to meet at our office due to your injuries, we are more than willing to make accommodations in order to serve you. Whatever your situation, if you've experienced a car accident in Atlanta, call our team today.
Get Directions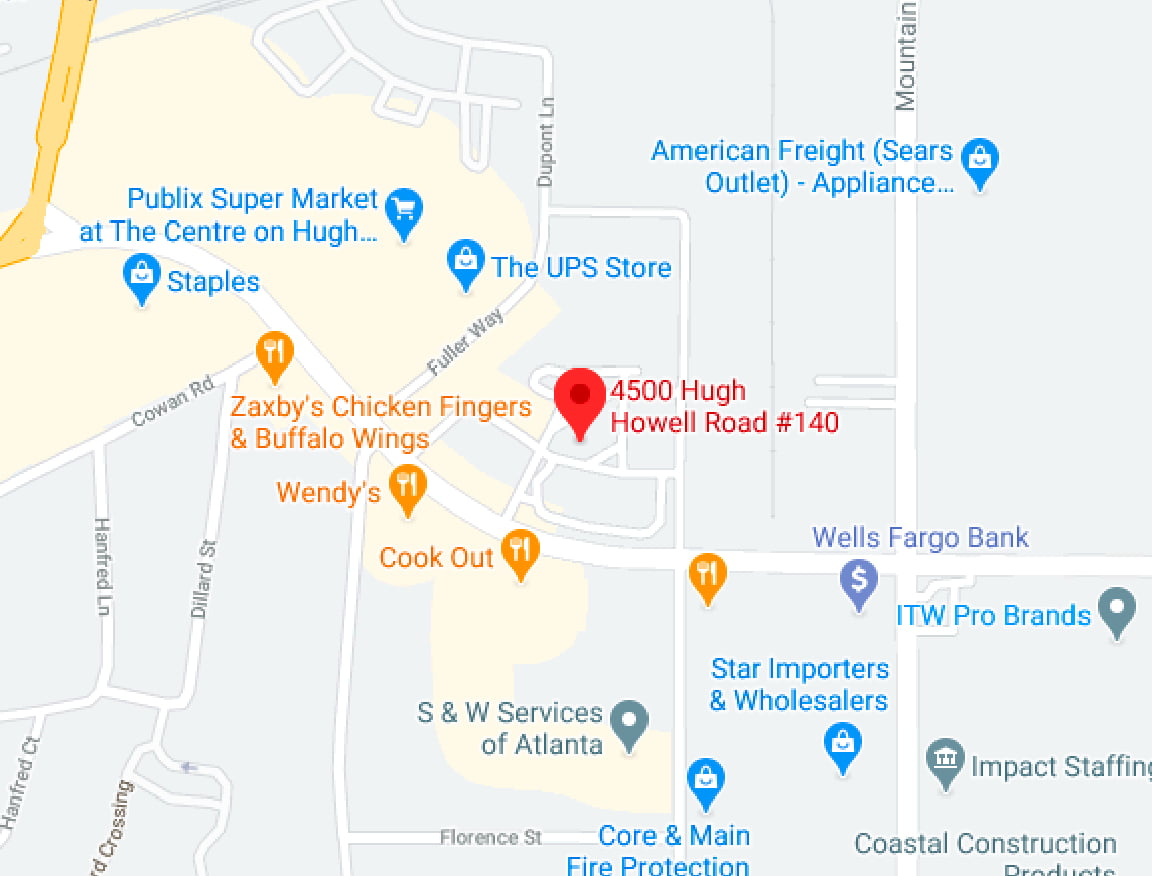 Contact Us
Tucker Office
4500 Hugh Howell Rd
Suite 140
Tucker, GA 30084
Get Directions
Mailing Address
P.O. Box 2558
Tucker, GA 30085
Find Us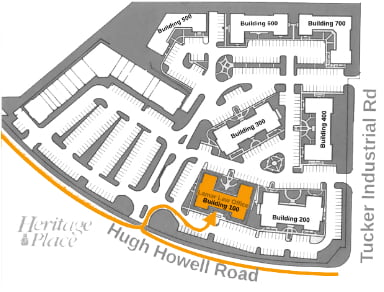 Click to enlarge