Georgia
Experienced Pedestrian Accident Lawyers
At Lamar Law Office, we are Atlanta-based legal counsel for personal injury and pedestrian accident victims. Our founder, Anita Lamar, is a native of Atlanta and has been serving the citizens of Georgia for over 30 years. She founded the firm with the belief that everyone deserves access to quality legal counsel, regardless of their financial status. We believe in client-centered representation—we want nothing more than to see you get the compensation you deserve. We know that being involved in an accident can be stressful and overwhelming, but our pedestrian injury attorneys will take care of everything for you so that all you have to do is focus on getting better. We offer contingency legal representation: if we don't win your case, then there is no fee! We're small enough to provide personalized care but large enough to service your needs—no matter what they might be.
*Disclaimer: "Contingency fee basis" refers only to fees charged by the attorney. Court costs and other additional expenses of legal action usually must be paid by the client. Contingent fees are not permitted in all types of cases.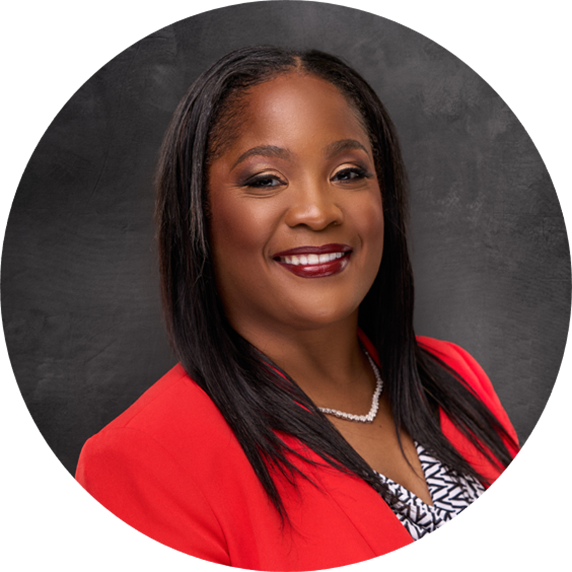 Hiring Lamar Law Office
For Representation in a Pedestrian Accident Case
At Lamar Law Office, we're here to help you get the compensation you deserve for your pedestrian accident case. Here's how we do it: We offer a free consultation for pedestrian injury attorney to help you determine whether or not you have a case. We'll review the details of your accident and advise you on the best course of action. If we believe you have a case, we'll work with you to gather evidence and build a strong argument for compensation. This may include talking to witnesses, obtaining police reports, and more. Once we have everything we need, we'll negotiate with the insurance company on your behalf to get you the best possible settlement. If a case cannot be solved by negotiation or arbitration and is not eligible for mediation, Lamar Law Office will represent you in litigation to seek justice. Contact us today to get started.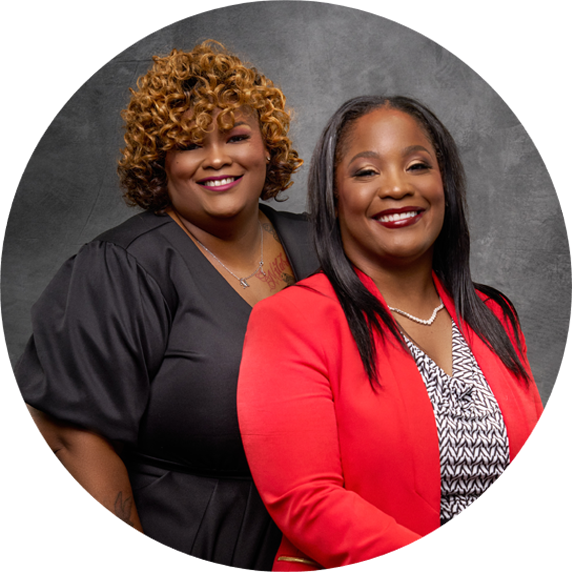 What You Need to Know Before Hiring a Pedestrian Injury Lawyer
Trial Experience

When you're looking for a personal injury lawyer & pedestrian injury lawyer there are a few things you should know. First, you should know if the attorney has trial experience. You want to hire someone who has experience in court, knows the system, and how to best represent you. The attorneys at Lamar Law Office have a collective 25 years of extensive trial experience.

Payment Terms

Another important thing to consider is payment terms. Make sure you understand how much your lawyer will charge and what their payment schedule is like. Lamar Law Office uses "Contingency fee basis" payment terms, referring only to fees charged by the attorney. Court costs and other additional expenses of legal action usually must be paid by the client.

References

It is also especially important to check for references from other clients who've hired pedestrian accident attorney before. You can also ask friends and family members who have hired pedestrian injury lawyer about their experiences—if anyone has had a bad experience with pedestrian accident lawyers, likely, others have too! Lamar Law Office has a 5 star rating on Google with 70+ positive reviews from satisfied clients.

Communication Expectations

You should understand the communication expectations in a lawyer-client relationship. Most attorneys want to keep you updated on the status of your case and will do so through regular phone calls or emails. However, some lawyers may not be as communicative as others—so it's important to understand what kind of communication style is expected from a pedestrian injury lawyer before hiring him or her. Upon hiring Lamar Law Office, you will be assigned a case manager who will keep you informed of all new discoveries and progress.

Qualifications

Most states require lawyers who practice law within them to be licensed by that state's bar association or board of attorneys. Make sure you're hiring an attorney with qualifications beyond the minimum requirements. Some associations of the attorneys at Lamar Law Office include Henry County Bar Association, Georgia Association of Black Women Attorneys (GABWA), Georgia Trial Lawyers Association (GTLA), Gate City Bar Association, and Trial Lawyer College.

Honesty

Finally, it's essential to have an attorney who doesn't overpromise and predicts outcomes grounded in reality. In addition, you want a pedestrian accident lawyer who will be honest with you and doesn't sugarcoat the situation. The attorneys at Lamar Law Office are dedicated to providing a realistic assessment of your case and let you know what may happen in or out of court.

Pedestrian Laws in Georgia
In general, pedestrians are required to obey all traffic signs and signals. Pedestrians must exercise caution when crossing roads, even when they have the right of way. Drivers may not always see pedestrians, so pedestrians need to be visible and alert.
Pedestrians On Or Along Roadway (§ 40-6-96)
In Georgia, pedestrians are required to use a sidewalk if one is available. If there is no sidewalk, they must walk on the shoulder of the road, as close to the edge as possible. Pedestrians are not allowed to walk in the road if there is a sidewalk available.
Pedestrian Accident Victim Rights (§ 40-6-77)
In Georgia, if a driver violates the right-of-way of a pedestrian, the pedestrian may have certain rights and can file a personal injury lawsuit against the driver. The pedestrian may also be able to receive compensation for medical bills, lost wages, and pain and suffering.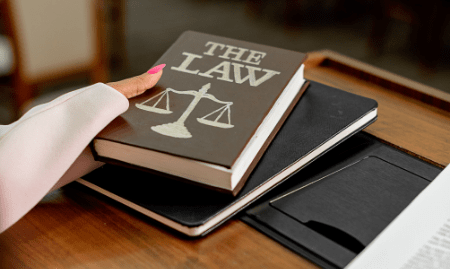 Pedestrian Rights & Driver Responsibilities (§ 40-6-93)
All drivers in Georgia are required to yield to pedestrians who are crossing the road in a marked or unmarked crosswalk. If there is no crosswalk, drivers must yield to pedestrians who are crossing at an intersection with a traffic light or stop sign.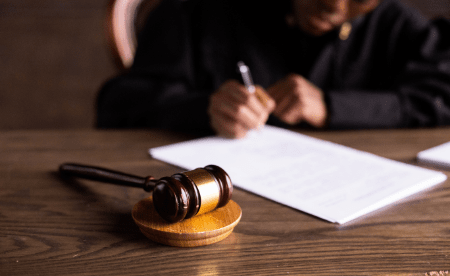 Pedestrian Right-of-Way in Crosswalks (§ 40-6-91)
In Georgia, pedestrians have the right-of-way in crosswalks. This means that drivers must yield to pedestrians who are crossing the street at a crosswalk and must take care not to hit them with their vehicles.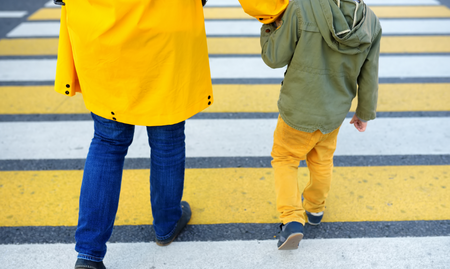 Pedestrian Right-of-Way on Sidewalks (§ 40-6-100)
In Georgia, pedestrians have the right-of-way on sidewalks. If there is no sidewalk, pedestrians should walk on the shoulder of the road facing traffic. Drivers must yield to pedestrians when turning onto a street or when exiting a driveway or alley.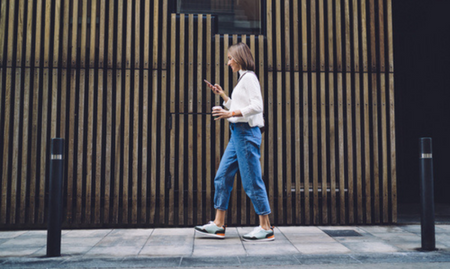 Driver Negligence in Georgia
Car accidents are one of the leading causes of pedestrian injury lawyer in Georgia. Many car accidents are caused by negligence, which is when a driver fails to take reasonable care to avoid harming other people or property. If you've been in a car accident that was caused by someone else's negligence, you may be able to file a personal injury lawsuit to recover damages. Negligence can take many forms when it comes to car accidents. For example, speeding, running red lights, and distracted driving are all forms of negligence that can lead to serious accidents. Drunk driving is another form of negligence that can have devastating consequences.
More Than Legal Service… We Care
We care about our clients, their families, and the communities we serve. We care about giving back to our community and making a difference in people's lives. We love working with senior citizens through Meals on Wheels, helping them with legal issues that arise as they age. This is especially important for us. We're also proud members of several professional associations that support charities and other local organizations, including the Atlanta volunteer lawyers foundation and habitat for humanity. The BBB has awarded us an ethics award.

Lamar Law Office Proving Fault in a Pedestrian Accident
In any personal injury case, whether it goes to trial or is settled out of court, the key question is who was at fault for the accident. The person who is at fault is the one who will be responsible for paying damages to the injured person. The first step in proving fault is to determine what type of accident occurred. Once you know what type of accident occurred, you can start to look at the evidence to see who was at fault. For a car accident, there are a few different pieces of evidence that can be used to prove who was at fault. Usually, it's the police report, witness testimony, and photographic and video evidence that are gathered.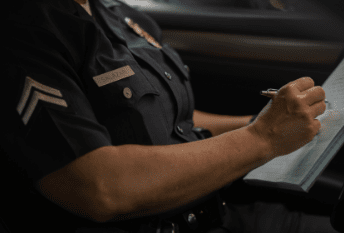 Negligence
We will obtain a copy of the police report from the law enforcement agency that responded to the accident. We will also review any available video footage of the accident, as well as any photos that were taken at the scene. We will use this evidence to reconstruct what happened and to determine who was at fault.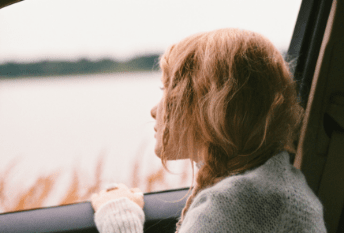 Duty of Care
The duty of care is a legal obligation to use reasonable care to prevent injury to others. Lamar Law Office will use witness testimonies from those who were hurt or lost loved ones as a result of the offending party's negligence.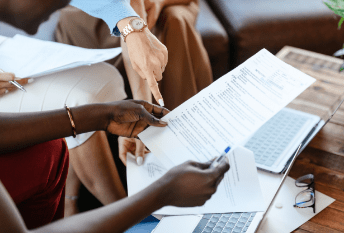 Damages
At Lamar Law Office, we believe in using multimedia documentation to prove damages. We understand that it is not enough to simply rely on words and numbers when you're dealing with a case, so we use videos, photos, and audio recordings.
Pedestrian Traffic Fatalities
Pedestrian traffic fatalities are the number one cause of death for people aged 5 to 24. The Governors Highway Safety Association reports that there were 6,227 pedestrian traffic fatalities in the United States in 2021 alone—a 9% increase from 2020. Pedestrian traffic fatalities are most common on urban roads, where there are more pedestrians and vehicles than on rural roads. In addition, most pedestrian fatalities occur during the day, between 3 pm and 6 pm.
Nationwide Pedestrian Traffic Accidents
Nationwide, pedestrian fatalities increased by 54% from 2010 to 2020. This increase has been steady every year and is even more pronounced in areas without sidewalks. Areas without sidewalks are particularly dangerous for pedestrians, and fatalities increased in these areas by 67% in the same time period. Additionally, pedestrian fatalities [as a representation of all traffic deaths] increased by 4% from 2010 to 2020 (17% of traffic deaths in 2020 compared to 13% of traffic deaths in 2010).
Georgia Pedestrian Traffic Accidents
Between 2019 and 2021, pedestrian fatalities increased by 45%, making Georgia 3rd in the nation for increased volume of pedestrian accidents. Speed plays a primary role in the chances of a pedestrian accident becoming fatal: at 23 mph, there's only a 10% likelihood; at 58 mph, that increases to 90% fatal.
How To Stay Safe As A Pedestrian
As a pedestrian, you have the right of way on sidewalks and crosswalks. However, you are much more vulnerable to being injured in a car accident than someone inside a vehicle.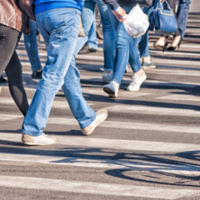 Stay on the Sidewalk
If possible, stay on the sidewalk. If it's not possible to stay off the road or in a crosswalk, wait for a gap in cars before crossing. Also, do not rely on drivers to follow right-of-way laws—it is always best to assume they won't.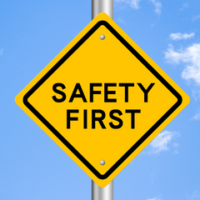 Read the Road Signs
When you're walking, take a moment to look at the signs around you and make sure you know what they mean. If the sign says "do not walk," there's a good reason for that! Don't cross if it says "don't cross," and if it says "walk," make sure the intersection is clear of moving cars.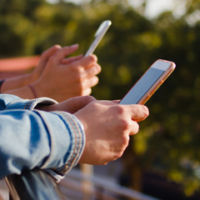 Avoid Distractions
The best way to stay safe as a pedestrian is to avoid distractions. Music, screens, phone calls and more can all be a deadly distraction on a busy sidewalk or street. If you're looking down at your phone or listening to music while walking, you might not notice the vehicle driving toward you.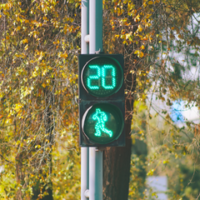 Pay Attention
It's that simple. When you're crossing the street, keep your eyes on all directions of traffic and check over your shoulder before crossing each lane. This is especially important when turning from a perpendicular street onto a parallel one.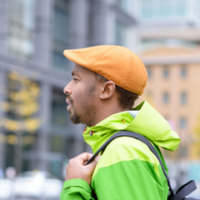 Make Eye Contact
One of the most important habits you can build is to always make eye contact with drivers when possible. Look at them in the eyes and try to get them to acknowledge you by waving or nodding. This will help drivers see that you are there.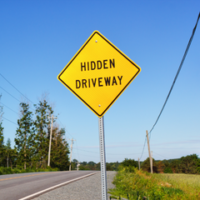 Look for Driveways
Be on the lookout for areas where drivers' vision is limited, such as driveways and crosswalks. These are areas where you can easily be hit by a car without the driver seeing you.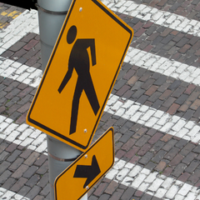 Abide by the Law
You wouldn't think of running a red light while driving, would you? Of course not! But if you're a pedestrian, you might be tempted to cross the street against the light if there aren't any cars around.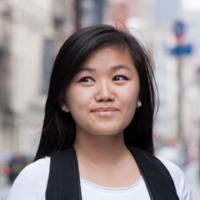 Stay Sober
Make sure you're not intoxicated when you're traveling by foot. It's easy to think that walking is safer than driving, but in reality, it can be just as hazardous if you're drunk or high.
Let the Pedestrian Injury Lawyers at Lamar Law Office Represent Your Case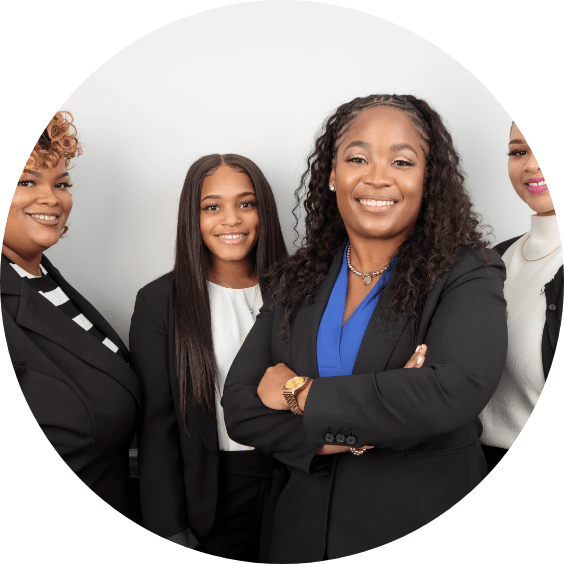 At Lamar Law Office, we take a personal approach to our clients' cases. We want to understand the details of your accident and how it has impacted your life. We communicate with you regularly. We protect your rights by handling all aspects of the case on your behalf. We fight to obtain the highest possible compensation by using our experience and resources to aggressively pursue all avenues of recovery. We have a contingency fee practice, which means that if we don't get money for you, we don't get paid. This allows us to focus on helping you obtain the compensation your deserve.
*Disclaimer: "Contingency fee basis" refers only to fees charged by the attorney. Court costs and other additional expenses of legal action usually must be paid by the client. Contingent fees are not permitted in all types of cases.
Call us at 1-833-304-1931 or request a call to schedule a free consultation with the experienced car accident attorneys of Lamar Law Office.
What Our Clients Say
I am so happy that I had The Lamar Law Firm on my side after my accident. Attorney Lamar and her entire staff were nothing but pleasant, professional and diligent in handling my case. I was given a thorough explanation about each stage and regular updates on the status of my case.
Attorney Lamar was recommended by a family member and she definitely lived up to their recommendation. My accident happened in the worst time of my life and it was very stressful with having to be off from work and going to therapy. Anita and the team were very professional and kept me in the loop with EVERYTHING.
Attorney Lamar and her team have been totally awesome from day one. I don't always have to call them they call me to check on me. I totally would recommend them to anyone. Excellent service!
I'm extremely pleased. I received the max compensation for a car accident that wasn't my fault. Mrs. Lamar's team was very responsive, kept me involved in the entire process and I receive the maximum amount that the insurance company offered for my injuries and damages.
Attorney Lamar is professional and kind. She is always willing to lend a helping hand. She also holds her own in the court room.
This law firm is on point and truly looks out for their respective client.
I am highly recommended Lawyer Lamar to anyone who's involved in a car accident. She handles the case with professionalism and makes sure you get your car fixed and get pay for your medical compensation
Thank you for representing me and handling my case so efficiently & professionally! The settlement is much more than I expected.
Attorney Lamar and her Amazing Team are so very professional, knowledgeable, caring and they communicate extremely well with you every step of the process! Attorney Lamar actually calls you herself to discuss details and she is also available for you to call her as well.
I have to give Attorney Anita Lamar outstanding praise. I have never had an Attorney that was as attentive to my concerns and case as Mrs. Lamar was.
Frequently Asked Questions
The Georgia Department of Transportation (GDOT) estimates that there were 10,400 pedestrian crashes involving injuries or fatalities in Georgia between 2014 and 2017.
Yes, pedestrians have the right of way in Georgia.
Yes. However, there are some rules that you should keep in mind.
Yes, it is legal to cross the street when there is no crosswalk available.
Pedestrians are more likely to be distracted when traveling than drivers.
The best way is to walk behind the car on a path or sidewalk.
Yes, you can still file a claim if you were jaywalking.
If you have been injured, your property has been damaged or destroyed, a family member has died, the cause of an accident is unclear, and/or there are legal issues involved with settling insurance claims.
A pedestrian accident lawyer can help you navigate through the legal process and get you the compensation you deserve.
If your actions contributed in any way to the pedestrian accident, then you may be partially responsible for the damages suffered by the injured party, but you should contact an attorney immediately.
The length of time it takes to resolve a case depends on several factors, including case complexity, available court calendars and dockets, and the type of case (civil or criminal).
You'll need to provide some basic information about your claim, such as: the date of your injury and where it occurred; a description of how you were injured; information about medical expenses related to the injury; and other relevant details regarding the accident.
A pedestrian is defined as someone who walks along a road or in a developed area like a neighborhood. While walking on the road can sometimes be unavoidable, whenever a person chooses to walk along roadways they put themselves at an increased risk for an accident. Even pedestrians who remain on the sidewalk can become involved in an accident when crossing an intersection. The majority of pedestrian accidents are caused by the inattentiveness of a motorcycle or automobile driver. Other top causes of pedestrian accidents include: Speeding (8.3%), Failure to Yield Right of Way (20.6%), Pedestrian Mistakes (21.5%), Distracted Drivers (36%). In busy cities with higher traffic rates, pedestrian accidents are often linked to aggressive driving. Drivers are more likely to engage in road rage, drive at unsafe speeds, violate traffic signals, and make unlawful turns. In some instances the pedestrian is at fault. This may occur when a pedestrian fails to use a designated crosswalk or does not cross at an intersection. In some instances, a pedestrian may dart out in front of a vehicle making it impossible for the car to stop in time. Pedestrian accidents are more common at night due to low visibility and a lack of reflective gear.
Injuries from a pedestrian accident can range from a few bumps and bruises to broken bones and brain injuries. However, injuries can vary based on the type of vehicle, the speed of the driver, as well as the age and overall health of the pedestrian. Pedestrians who have been hit by vehicles often suffer injuries to the chest, abdomen, head, and extremities. Common injuries sustained in pedestrian accidents include:
Lacerations - Lacerations appear as deep tears or cuts in the skin. The treatment needed and length of recovery depends on the location of the laceration and how deep it is.
Bone Fractures - A bone fracture is the partial or complete break in the continuity of a bone. This is one of the most common types of injuries suffered by pedestrians caused by the external force of the vehicle.
Pelvic Injuries - Due to the hood design of many modern vehicles, pedestrian accidents often result in pelvic injuries. If the injury caused numerous breaks in the pelvic region, it may be life threatening.
Head Trauma - Trauma to the head and brain are of major concern after a pedestrian accident. Head trauma can be minor, such as a contusion or cut to the head, or can be more severe like a concussion or fractured skull bone.
Spinal Cord Injuries - The spinal cord is responsible for transmitting signals between the body and brain. Even minor spinal cord injuries can have devastating long-term health effects.
Internal Injuries - Bleeds to the brain, rib fractures, internal bleeding, and other types of internal injuries can be very serious as they cannot be seen without proper medical intervention. It is important to see a doctor following a pedestrian accident to rule out internal injuries.
Death - In severe pedestrian accidents, death can occur.
According to the CDC:
Older adults - Pedestrians ages 65 and older accounted for 20% of all pedestrian deaths in 2016 and an estimated 15% of all pedestrians injured in 2015
Children - In 2016, one in every five children under the age of 15 who were killed in traffic crashes were pedestrians.
Drivers and pedestrians who are alcohol-impaired - Almost half (48%) of crashes that resulted in pedestrian deaths involved alcohol for the driver or the pedestrian. One in every three (33%) of fatal pedestrian crashes involved a pedestrian with a blood alcohol concentration (BAC) of at least 0.08 grams per deciliter (g/dL) and 13% involved a driver with a BAC of at least 0.08 g/dL.
Additional Risk Factors - Additionally, higher vehicle speeds increase both the likelihood of a pedestrian being struck by a car and the severity of injury. Most pedestrian deaths occur in urban areas, non-intersection locations, and at night.
Our Office in Tucker, Georgia
Just a half hour from downtown Atlanta, our office is located at 4500 Hugh Howell Rd. in the Heritage Place development in Tucker. If you are unable to meet at our office due to your injuries, we are more than willing to make accommodations in order to serve you. Whatever your situation, if you've experienced a car accident in Atlanta, call our team today.
Get Directions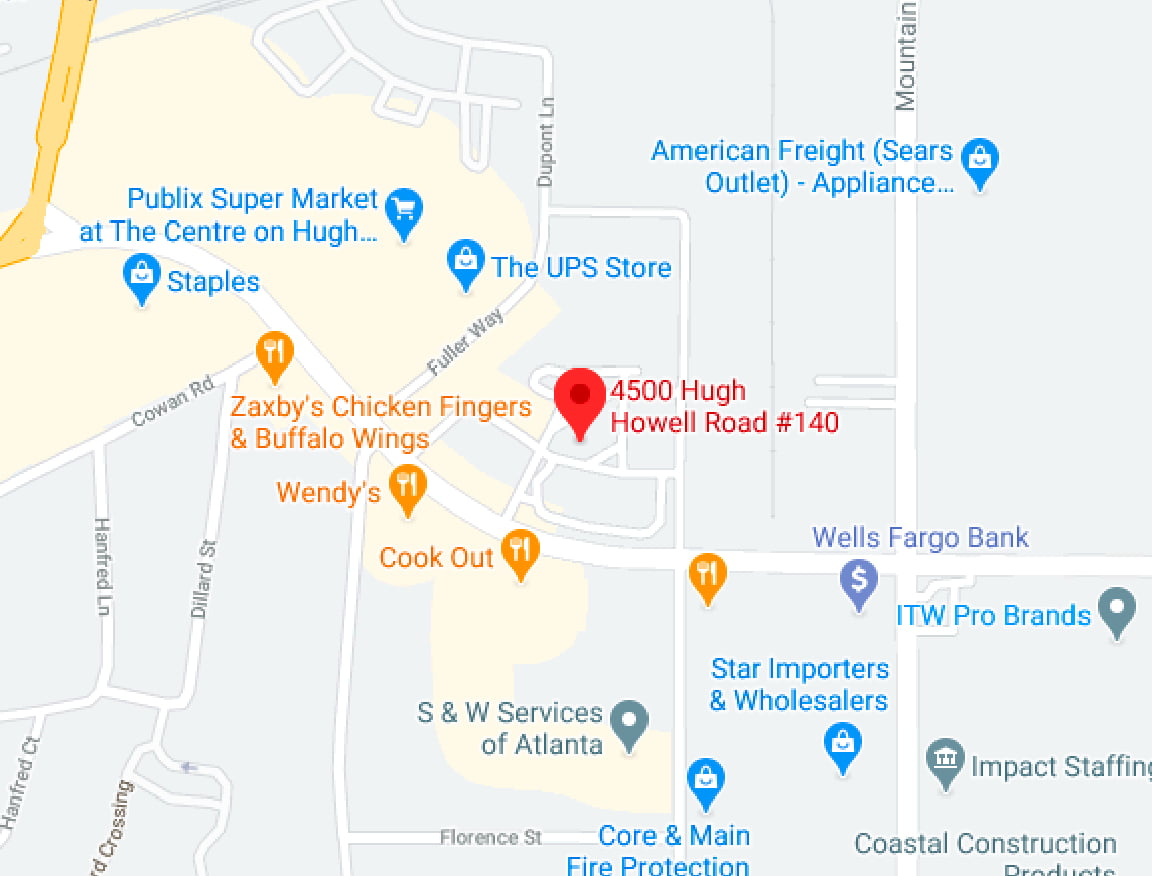 Contact Us
Tucker Office
4500 Hugh Howell Rd
Suite 140
Tucker, GA 30084
Get Directions
Mailing Address
P.O. Box 2558
Tucker, GA 30085
Find Us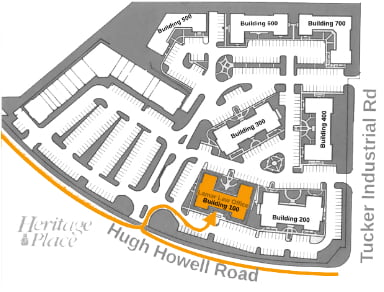 Click to enlarge