Georgia
Experienced Uber Accident Lawyers
It is unfortunate when a ride share passenger experiences unnecessary harm due to the negligence of the driver. A driver is a trained professional and should ensure the safety of their passengers to the best of their ability. If you've been hurt in a ride-incident such as Uber, Lyft or in a Taxi cab then you may need legal representation so you can fight the large ride-share businesses. Lamar Law Office cares for their clients and is always fighting for you.
Attorney Anita Lamar and her team can help navigate the complex field of rideshare accidents. If you have been injured while in the vehicle of a Taxi, Uber, Lyft or other rideshare business, call and we can help you with a free evaluation of your case.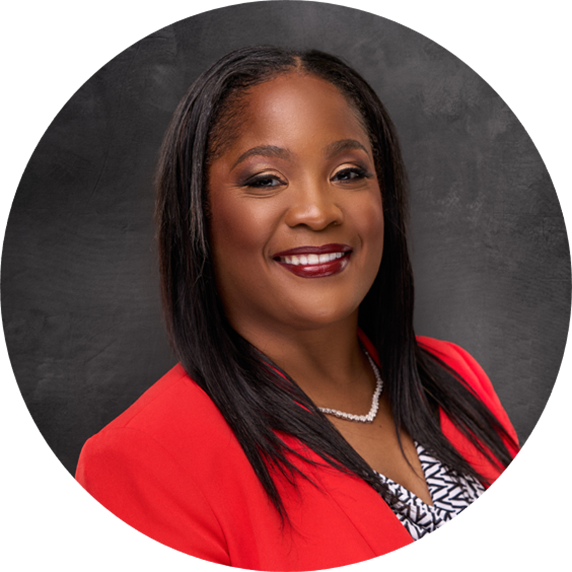 What Should I Know About Rideshare Accidents?
Ridesharing services have increased in popularity across the country in the past years, but this has brought to attention a wave of consumers' questions about liability when an accident occurs. These types of accidents can be complicated, and, depending on the circumstances, liability can drastically change. Additionally, ridesharing drivers are not employees of the company they are driving for. In most cases, Uber and Lyft do not claim legal responsibility for their drivers. However, major ridesharing companies still perform driver safety education, driver background checks, and motor vehicle checks. Similar to commercial carrier insurance, which is required for taxi services, both Uber and Lyft offer $1 million liability insurance but, generally the policy has some limitations as to when it applies and whom it covers.
We Fight Insurance Guys
Regardless of the driver's fault in the accident, claims may be fought by the rideshare's insurance company. Also, insurance claims can be made against the driver's personal auto insurance, which typically does not cover anyone as long as they are using their personal vehicle for commercial purposes. Uber and Lyft drivers are doing just that: using their personal car for business. An insurance company can and will cancel a policy if they found out a personal vehicle was being used for commercial ridesharing when an accident occurred. If you are riding in a covered vehicle, or you are hit by a ridesharing vehicle that was in service at that time, you should be covered by the company's policy. If however, you are hurt in a collision with a car which is off the clock, that driver's insurance company should be responsible but quite often denies initial claims. If you were hit by a reckless driver who was in service during that time, things will get more complicated. When the driver went into service, the rideshare's insurance kicked in, but the company can deny claims might come up because of the driver's recklessness. As mentioned above, the driver is considered to be an independent contractor. It can fall to the driver's personal auto insurance to pay for the claim if he/she hurts a passenger or hits a pedestrian as a result of reckless driving. Most personal insurance policies exclude coverage if the driver was acting for profit at the time of the accident.
Liability can be complicated
Sorting out liability and which insurance company or individual is responsible for covering your claims can be a lengthy and complicated process. Companies have teams of lawyers hired to ensure the company pays out as little as possible. If you ever find yourself in such a situation, it is strongly encouraged to hire your own lawyer. This will ensure you receive just compensation for your injuries and future expenses related to them. If, however, you find yourself in a taxi accident situation, you should be aware that the driver always has commercial carrier insurance, in addition to the corporate policies that limit the taxi company's liability. Although corporate insurance carriers also tend to deny claims, sorting out the damages in these cases is much simpler and takes less time.
Key Take-Away
If you were injured as a passenger in an Uber vehicle, then you should be covered by their policy.
Regardless of fault, claims fought by Uber and Lyft so you'll want to have representation.
Sorting out liability involving rideshare companies can be a lengthy and complicated process, leave it to the experts!
What Our Clients Say
I am so happy that I had The Lamar Law Firm on my side after my accident. Attorney Lamar and her entire staff were nothing but pleasant, professional and diligent in handling my case. I was given a thorough explanation about each stage and regular updates on the status of my case.
Attorney Lamar was recommended by a family member and she definitely lived up to their recommendation. My accident happened in the worst time of my life and it was very stressful with having to be off from work and going to therapy. Anita and the team were very professional and kept me in the loop with EVERYTHING.
Attorney Lamar and her team have been totally awesome from day one. I don't always have to call them they call me to check on me. I totally would recommend them to anyone. Excellent service!
I'm extremely pleased. I received the max compensation for a car accident that wasn't my fault. Mrs. Lamar's team was very responsive, kept me involved in the entire process and I receive the maximum amount that the insurance company offered for my injuries and damages.
Attorney Lamar is professional and kind. She is always willing to lend a helping hand. She also holds her own in the court room.
This law firm is on point and truly looks out for their respective client.
I am highly recommended Lawyer Lamar to anyone who's involved in a car accident. She handles the case with professionalism and makes sure you get your car fixed and get pay for your medical compensation
Thank you for representing me and handling my case so efficiently & professionally! The settlement is much more than I expected.
Attorney Lamar and her Amazing Team are so very professional, knowledgeable, caring and they communicate extremely well with you every step of the process! Attorney Lamar actually calls you herself to discuss details and she is also available for you to call her as well.
I have to give Attorney Anita Lamar outstanding praise. I have never had an Attorney that was as attentive to my concerns and case as Mrs. Lamar was.
Our Office in Tucker, Georgia
Just a half hour from downtown Atlanta, our office is located at 4500 Hugh Howell Rd. in the Heritage Place development in Tucker. If you are unable to meet at our office due to your injuries, we are more than willing to make accommodations in order to serve you. Whatever your situation, if you've experienced a car accident in Atlanta, call our team today.
Get Directions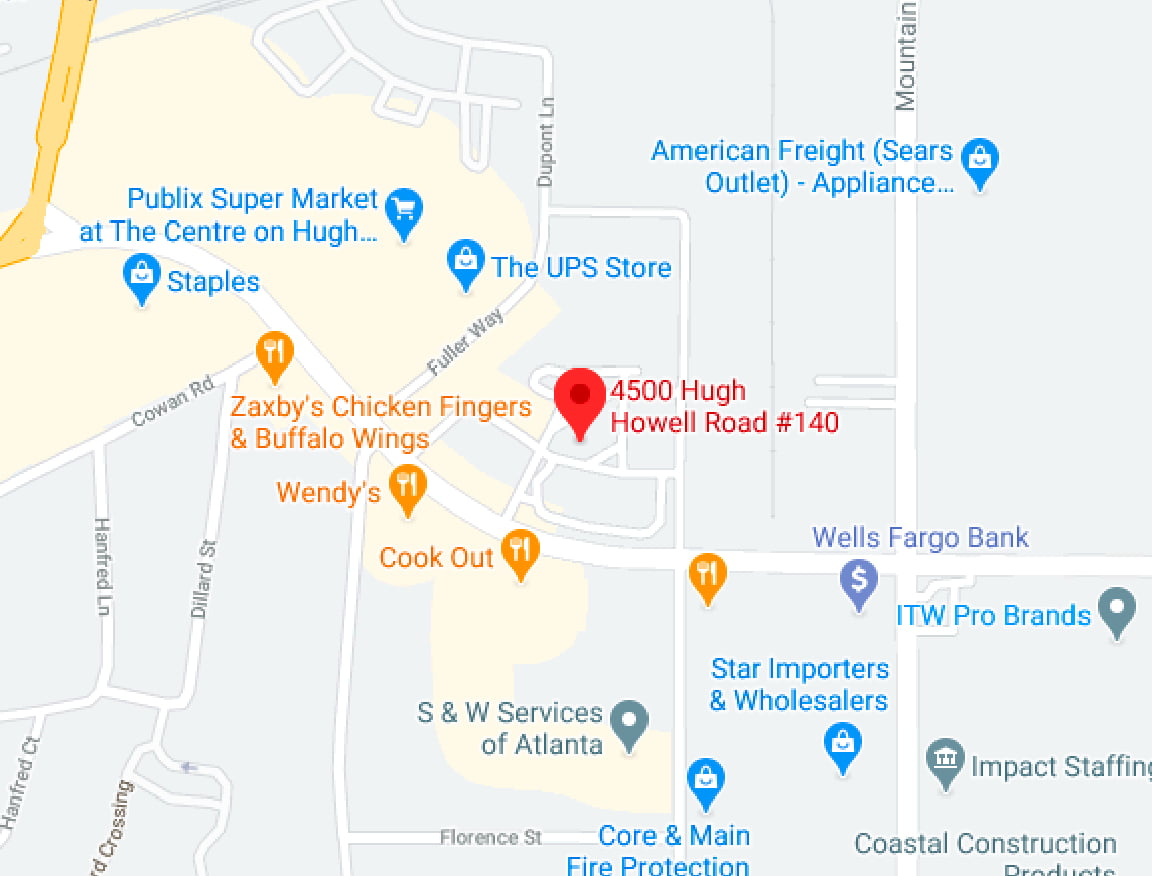 Contact Us
Tucker Office
4500 Hugh Howell Rd
Suite 140
Tucker, GA 30084
Get Directions
Mailing Address
P.O. Box 2558
Tucker, GA 30085
Find Us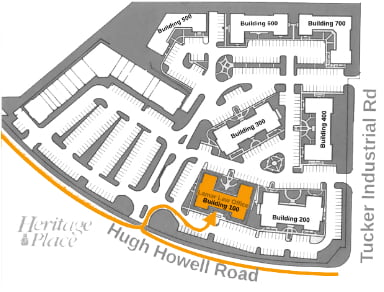 Click to enlarge