Georgia
Experienced Dog Bite Lawyers
To speak with a trusted Georgia dog bite lawyer about your case, call the trusted Georgia personal injury law firm, Lamar Law Office, at (678) 819-5200. The team at Lamar Law Office has been working in Georgia for years, helping residents to receive fair and full compensation for their personal injuries in dog bite and animal attack cases. Don't hesitate to call our office immediately after you have been attacked by a dog or any animal in Georgia to receive the professional legal support you need.
Many insurance policies cover dog bite claims, but that doesn't mean the process of receiving compensation for dog bite injuries is easy. Depending on the case, it can be difficult to prove fault and recover the full compensation you deserve for medical bills, pain and suffering, and lost income. That's why you need a strong Georgia dog bite lawyer on your side who understands the legal process for dog bite or animal attack injuries and can help you to receive the compensation you deserve. Lamar Law Office focuses on taking care of every aspect of the legal process so that you can focus on recovering after a traumatic dog attack or animal attack. Call our office immediately after being attacked by a dog in the Georgia area to receive the compassionate and experienced legal support you need.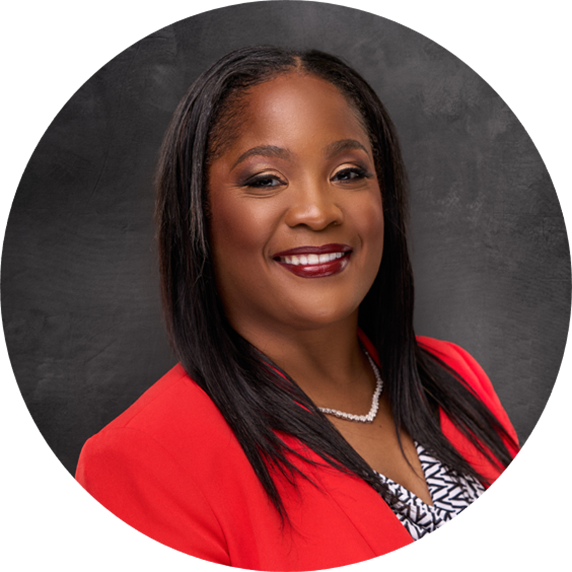 What To Do If You Are Bitten By A Dog Or Animal
Being attacked by a dog or any large animal can be a traumatizing experience. Not only can the animal leave you with serious injuries, but it can also leave you with serious fears about your safety in public areas. If you, or someone you know, has been bitten by a dog or animal, here's what you need to do:
STEP 1: SEEK MEDICAL ATTENTION
First, seek immediate medical attention. If the injuries are severe enough, call 911 or visit the nearest emergency room. After the incident, you may need to see a doctor to be tested for rabies, tetanus, or other infectious diseases.
STEP 2: EXCHANGE CONTACT INFO
Collect contact information about the owner of the dog. For the future claims process, you will need the name and address of the dog owner. Make sure you also take pictures of the dog, the location, and your injuries to use as evidence in the future. If you cannot locate the dog's owner, these pictures of the dog and the area may help identify the owner in a future investigation.
STEP 3: CONTACT ANIMAL CONTROL
Contact Animal Control depending on the severity of the case. If a stray animal has attacked you and appears to be a threat to other individuals in the area, call Animal Control to report the animal.
STEP 4: CALL LAMAR LAW OFFICE
Call Lamar Law Office to lead you through the legal process of receiving the compensation you deserve for your injuries. Even if you cannot locate the owner of the animal, our team will help you to investigate who the owner is and if the dog or animal has attacked other individuals in the past.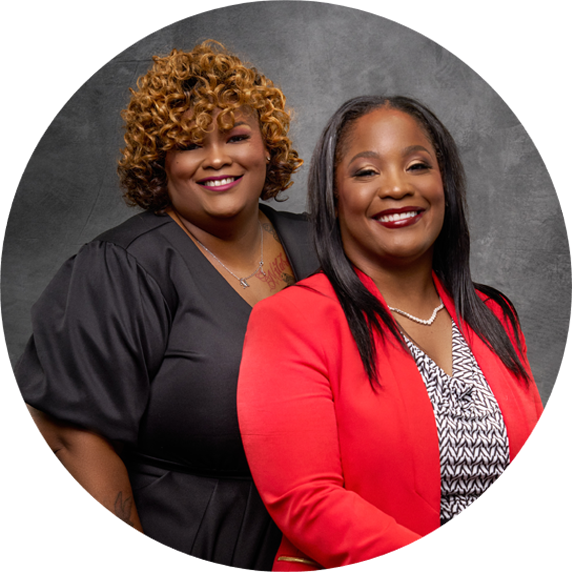 Getting Compensation For Your Dog Bite
A dog bite injury case is considered a personal injury claim and the individual who has been injured can seek compensation for different aspects of their injury. The most common type of compensation for a dog bite injury is the medical expenses needed to recover from the injury. These medical expenses are typically paid for by the insurance company of the dog owner. Other forms of compensation may include lost income and pain and suffering. Especially for younger children, being attacked by an uncontrollable animal can be extremely traumatic, and the psychological after-effects can be just as difficult as the physical injuries. Receiving help for this psychological damage can also be included in the dog bite injury claim.
The Dog Bite Claim Process
The process of receiving compensation for your dog bite injury begins by contacting a dog bite attorney to evaluate your case. Once the attorney has sufficiently evaluated your case, they will then advise you on what your best legal options are. From there, the evidence is collected, and a claim is filed with the insurance company. If a settlement cannot be made between the insurance company and the injured individual, a personal injury lawsuit will be filed against the negligent party. This will then require negotiation and mediation between the two parties to try and reach a settlement before the case must be taken to trial. If no settlement can be reached, then a personal injury trial will take place, and a judge will decide how much compensation will be rewarded.
Lamar Law Office takes the responsibility for each part of the dog bite claim process for our clients, including gathering evidence and filing claims with the involved insurance companies. Our team understands that the legal process can be stressful, so we work hard to take care of each detail for you to be able to relax and recover. By working with Anita Lamar, our trusted Georgia dog bite attorney, you can feel confident that your claim is in good hands and that you will receive full and fair compensation.
What Our Clients Say
I am so happy that I had The Lamar Law Firm on my side after my accident. Attorney Lamar and her entire staff were nothing but pleasant, professional and diligent in handling my case. I was given a thorough explanation about each stage and regular updates on the status of my case.
Attorney Lamar was recommended by a family member and she definitely lived up to their recommendation. My accident happened in the worst time of my life and it was very stressful with having to be off from work and going to therapy. Anita and the team were very professional and kept me in the loop with EVERYTHING.
Attorney Lamar and her team have been totally awesome from day one. I don't always have to call them they call me to check on me. I totally would recommend them to anyone. Excellent service!
I'm extremely pleased. I received the max compensation for a car accident that wasn't my fault. Mrs. Lamar's team was very responsive, kept me involved in the entire process and I receive the maximum amount that the insurance company offered for my injuries and damages.
Attorney Lamar is professional and kind. She is always willing to lend a helping hand. She also holds her own in the court room.
This law firm is on point and truly looks out for their respective client.
I am highly recommended Lawyer Lamar to anyone who's involved in a car accident. She handles the case with professionalism and makes sure you get your car fixed and get pay for your medical compensation
Thank you for representing me and handling my case so efficiently & professionally! The settlement is much more than I expected.
Attorney Lamar and her Amazing Team are so very professional, knowledgeable, caring and they communicate extremely well with you every step of the process! Attorney Lamar actually calls you herself to discuss details and she is also available for you to call her as well.
I have to give Attorney Anita Lamar outstanding praise. I have never had an Attorney that was as attentive to my concerns and case as Mrs. Lamar was.
More Than Legal Services
We Care
The main thing to remember after you or a loved one has been bitten by a dog is to treat your injuries immediately and then call a trusted Georgia personal injury lawyer to help you understand your rights for compensation. Dog bite cases in Georgia can be confusing, and insurance companies will do anything to pay you little to nothing for your injuries. With Lamar Law Office on your side, you can walk through the legal process with confidence, knowing that our team of experts is taking care of you and your rights for compensation.
Contact Us

Frequently Asked Questions
In the state of Georgia, a dog owner is liable for injuries caused by their dog if the dog is considered a "vicious or dangerous" animal, if the injury occurred due to the negligence of the owner, and if the injury was not provoked by the injured individual. If it can be proven that a dog owner did not take precautions to prevent the dog from injuring others, then the owner could be held responsible for the dog bite injuries.
If the owner of the dog cannot be found at the moment of the incident, an investigation can be performed afterward to search for the owner. If the incident happened in a residential area, residents may recognize the dog and be able to identify the owner. Lamar Law Office can help to identify the owner of the dog and keep them liable for their negligence.
The average dog bite settlement is typically in the range of $25,000 to $40,000. Settlement amounts depend on the severity of the injury and what permanent effects it caused.
In all public parks in the city of Georgia, pets must be kept on a leash. Although dogs are permitted in most public areas, they are not allowed in specific public places such as swimming pools, tennis courts, lakes, and ball fields. In public dog parks where dogs are allowed to be off their leash, there are a number of rules in place to protect owners and other dogs in the area. Dogs must be kept within sight of the owner at all times, a pet owner cannot bring more than three dogs at a time, and all dogs must have a collar and tag. Pit Bulls are not prohibited in the city of Georgia. Still, some cities have passed local ordinances that prohibit Pit Bulls from entering public dog parks or classify Pit Bulls as dangerous dogs. If an owner does not follow these Georgia dog laws and the dog injures another individual, the owner may be liable for the injuries due to their negligence.
Our Office in Tucker, Georgia
Just a half hour from downtown Atlanta, our office is located at 4500 Hugh Howell Rd. in the Heritage Place development in Tucker. If you are unable to meet at our office due to your injuries, we are more than willing to make accommodations in order to serve you. Whatever your situation, if you've experienced a car accident in Atlanta, call our team today.
Get Directions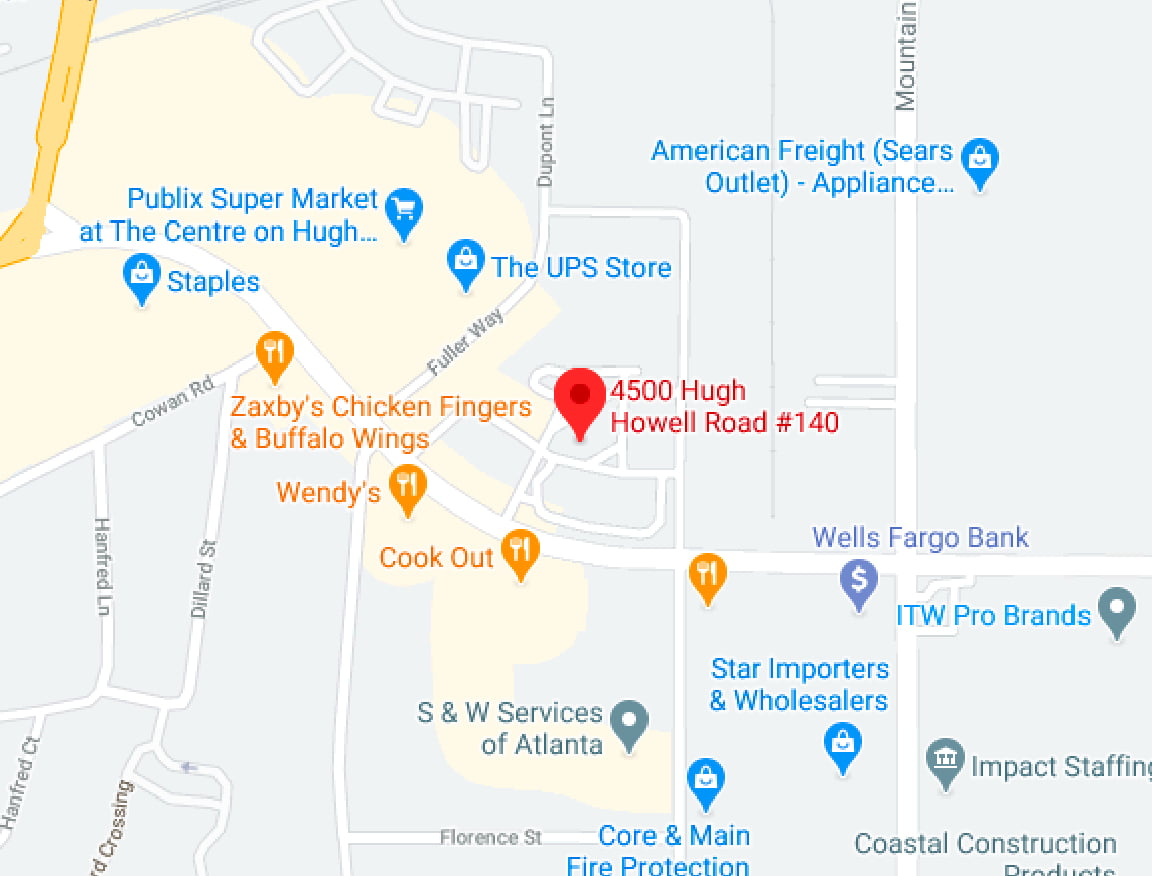 Contact Us
Tucker Office
4500 Hugh Howell Rd
Suite 140
Tucker, GA 30084
Get Directions
Mailing Address
P.O. Box 2558
Tucker, GA 30085
Find Us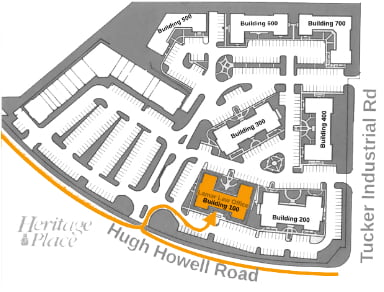 Click to enlarge