Georgia
Experienced Dog Bite Lawyers
Lamar Law Office is a top-rated, Atlanta-based law firm founded by Anita Lamar, herself an Atlanta native. We serve clients throughout Georgia, specializing in personal injury, including dog bites. We're a small enough practice to ensure that each client gets individualized care, but big enough to ensure that you get the compensation you deserve.
We take pride in being a client-centered practice. As our slogan says, we offer more than just legal service… we care. In fact, we provide contingency legal representation, which means you don't pay unless we win your case.
*Disclaimer: "Contingency fee basis" refers only to fees charged by the attorney. Court costs and other additional expenses of legal action usually must be paid by the client. Contingent fees are not permitted in all types of cases.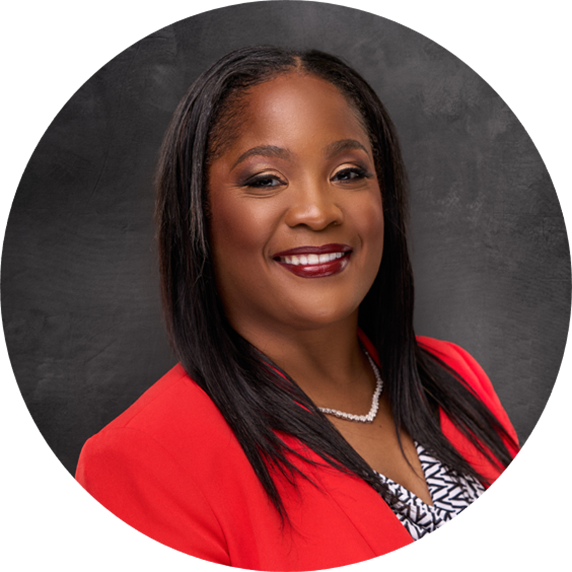 Hiring Lamar Law Office for Representation for a Dog Bite Injury
If you've been the victim of a dog bite injury, please reach out to schedule an appointment via web chat, through our contact form, or by phone. Once you do, we'll set up a free consultation to determine the viability of your case. If we're able to help, we'll assign a case manager to keep you informed, and our attorneys and staff will research the case, gather the necessary documentation, develop a case strategy, and handle all communication with insurance and other parties on your behalf. Of course, we'll also represent you in the case so you can obtain the compensation you're entitled to for medical expenses, lost wages, emotional trauma, property damages, financial hardships, or pain and suffering, whether by settling out of court or by pursuing litigation.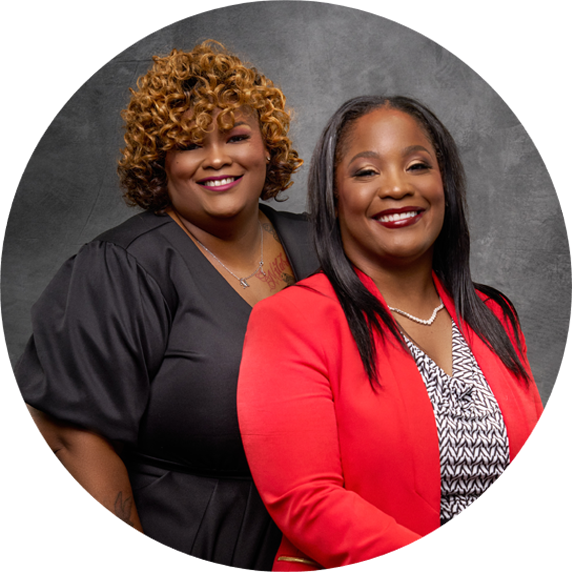 What To Do After A Dog Bite Injury
Get To A Safe Place

After a dog bite injury, your first priority should be getting yourself and your loved ones to a safe place. This can be your home or vehicle, or simply a safe distance away from the animal once it has been brought under control and secured.

Call First Responders

Once you are safe, contact first responders immediately. Contact them via your local emergency number, or 911, and give them your location and details of your situation and injuries. If you cannot call emergency services yourself, appoint someone nearby to do so if at all possible. Appointing someone, by indicating them directly in some way (pointing, using their name, etc) helps to eliminate issues with the bystander effect.

Wait For First Responders At The Scene

Stay put and wait for first responders to arrive. If at all possible, remain at or near the scene, and inform emergency services if you need to move for some reason. Apply reasonable first aid if it is within your skill to do so.

Document the Scene

If it is safe to do so, do what you can to document the scene. A written note, voice message/memo, photos, or videos can all be helpful. Try to get the dog owner's name and contact info, a description of the dog, the names and contact info of any witnesses, and images or description of the injury. If you are too badly injured yourself, appoint a witness to do this.

Seek Medical Attention

Seek medical attention and be sure to follow all instructions from your doctor. Aside from the physical trauma of the bite itself, dog bites can induce other complications such as rabies, tetanus, staph, and other bacterial infections. In most cases, a physician will give you basic instructions on how to care for your wound, and also prescribe an antibiotic and any relevant vaccinations.

Contact Lamar Law Office For A Free Legal Consultation

Contact Lamar Law Office and schedule a free, no-obligation legal consultation. We offer contingency-based legal services, so you don't pay us anything unless we win your case. We will evaluate your case and the available evidence and advise you on how to proceed from a legal standpoint, at no cost to you.

Don't Speak to Anyone Else Involved In The Case

Do not speak to anyone else involved in your dog bite incident, including but not limited to the dog owner, their attorneys or associates, insurance adjusters, or other individuals that were involved at the scene other than emergency services. Politely but firmly direct them to contact us, your legal representatives, instead.

Obtain the Police Report & Medical Records

Call the responding police department to get a copy of the police report sent to you. Be sure to follow up if you do not receive a copy. Make sure you have a copy of all relevant medical records related to your injury. This may include an emergency room report, a report from a primary care physician, pharmacy records, and any related communication from your insurance company.

Document Missed Work and Other Expenses

Have your employer document any missed work and related costs as a result of injuries or property damage. This will be a key factor in determining damages and any possible monetary award when your case is decided.

Liability for Dog Bites in Georgia
In the majority of cases, liability for dog bites rests with the dog's owner. This is especially the case if the dog was not contained according to applicable laws or the owner knew (or should have known) the dog was aggressive and did not appropriately manage the dog. However, there are exceptions. If a person provokes the dog, such as by abusing the animal or by trespassing, the victim may be considered liable.
More Than Legal Service… We Care
At Lamar Law office, we love what we do because we love helping people who need it most. That's why we're so dedicated to helping our clients get the best possible settlement when they've been wronged. It's also why we think it's so important to provide individualized care for each of our clients.
Even outside of our legal practice, we're proactive about helping our community, such as by volunteering for programs including Meals on Wheels, Habitat for Humanity, and the Atlanta Volunteer Lawyers Foundation. We're proud to say that our ethics and community involvement led the Better Business Bureau to honor us with their Torch Award of Ethics.

Lamar Law Office Proving Fault in a Dog Bite Injury
After we determine that your case can be pursued, we will go about proving that the dog's owner was at fault in the incident. In the state of Georgia, this means proving that the dog is dangerous, and that the owner was negligent.
In Georgia, all dogs are deemed harmless until proven otherwise, so breed and size aren't considered. To help prove fault, we will collect any and all evidence that the owner was either aware that the dog was dangerous and had shown aggressive or dangerous behavior before, or that the owner was negligent in restraining their dog.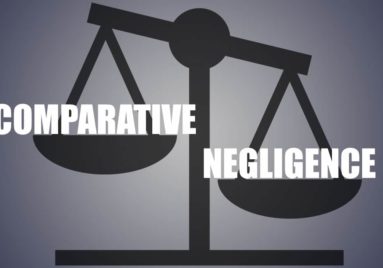 Negligence
Proving negligence will typically happen via the police report, or video of the event if available. The goal is to establish that the owner knew or should have known that the dog was a danger to others, and managed/restrained the dog carelessly despite this.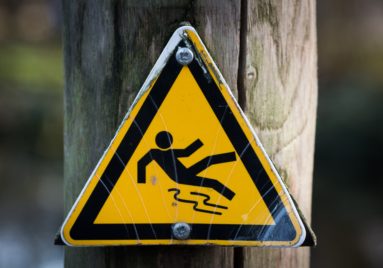 Duty of Care
Duty of care is the idea that a person has a legal obligation to exercise a reasonable amount of care when performing an action, in this case owning a dog. We will use witness testimony and any photo or videographic evidence available to prove that the owner of the dog in question was careless in how they managed their dog, and therefore violated this duty of care.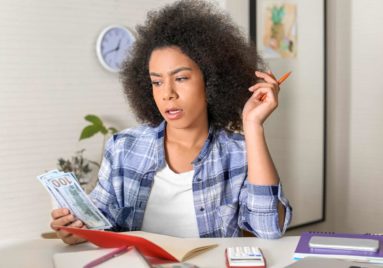 Damages
Once fault is proven, we will use all gathered evidence to illustrate the damages done. This can include physical and emotional trauma, lost wages, medical bills, and more. We will use medical documentation from your doctors, missed work verification documents from your employer, and more.
Common Reasons a Dog Bite Case May Not Result in Compensation
There are of course some instances when, under the law, a dog bite case may not result in compensation for the victim. We will do our due diligence and proceed if we think there's a high likelihood that you will be awarded compensation, but here are some counterarguments that can be used to deny you compensation. Remember, because we offer contingency-based representation, if we don't ensure you're awarded compensation, you won't pay for our representation.
*Disclaimer: "Contingency fee basis" refers only to fees charged by the attorney. Court costs and other additional expenses of legal action usually must be paid by the client. Contingent fees are not permitted in all types of cases.
Provocation
One of the ways that the defendant may attempt to prove that they and their dog is not at fault is to prove that the dog was provoked. Provocation is typically defined as doing something that could reasonably incite the dog to attack.
Negligence
The defendant and their attorney may also attempt to prove that you were negligent in taking reasonable steps to avoid being bitten. They may attempt to prove that you avoided verbal or posted warnings, ignored threatening behavior from the dog, or otherwise were careless in avoiding the bite incident.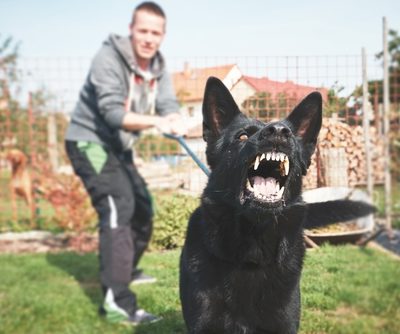 Trespassing
In Georgia, trespassing is treated very seriously and individuals rarely bear liability towards people trespassing on their property. This includes incidents of a dog biting someone who was trespassing on their owner's property, even without a "Beware of Dog" or similar sign posted.
Compensation for Dog Bite Injuries
There are many aspects of a dog bite injury that may entitle you to compensation. These can range from medical expenses for treatment to issues arising from long term psychological harm.
Medical Expenses
A dog bite can lead to significant medical expenses, including emergency room or urgent care visits and, in some cases, even reconstructive surgeries or rabies shots. Under Georgia law, the liable party or their insurance company is responsible for covering these costs as part of your settlement.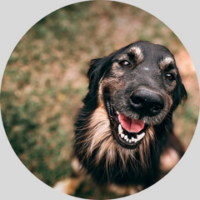 Pain & Suffering
If you've been bitten by a dog, you're entitled to compensation not just for the pain and suffering from the dog bite itself. You may also be entitled to compensation for any pain and suffering that occurred due to required medical care, disability, or disfigurement that occurred as a result of the bite.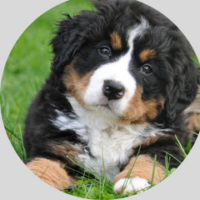 Emotional Trauma
In addition to the physical trauma that occurs from a dog bite, you may also experience emotional trauma. While you can't put a numerical value on this sort of trauma, dog attacks can be terrifying experiences and you may be entitled to compensation for any emotional distress you were placed under.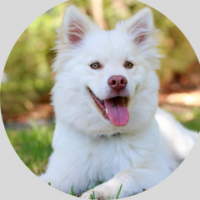 Psychological Consequences
Dog bites can lead to lingering psychological conditions, including PTSD, anxiety, and phobias, which can severely impact your quality of life. You may be entitled to compensation for long term treatment costs, as well as compensation for the distress caused by these issues.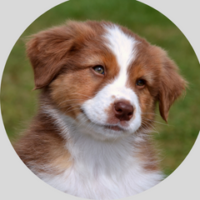 Lost Wages
Lost wages are some of the easiest damages to prove, provided they are adequately documented. If you miss work due to the event or subsequent treatment, lose clients, or get behind on professional duties, you may be compensated.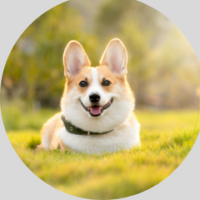 Financial Hardship
Additional financial hardship resulting from these lost wages or additional expenses you incur because of these events may entitle you to further compensation to help alleviate the hardship. This is usually awarded if you are for some reason unable to meet basic living expenses because of the dog bite incident.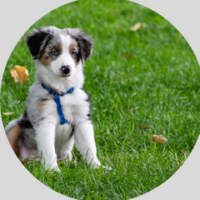 Permanent Injury
Dog bites can result in permanent injuries that can damage not just skin, but also muscles, tendons, and other tissue. As a result, victims may experience chronic pain and other disabilities for the rest of their lives.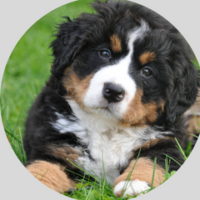 Punitive Damages
In cases where the liable party acted maliciously, you may be entitled to punitive damages. These damages are intended to directly punish the defendant for the malicious behavior.
Let the Dog Bite Lawyers at Lamar Law Office Represent Your Case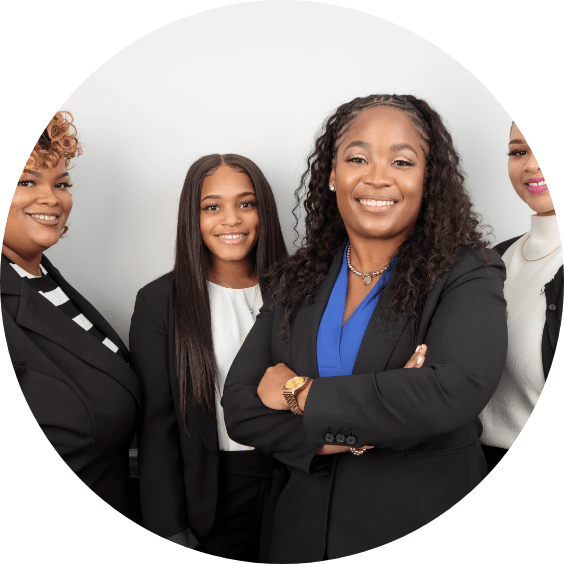 Our attorneys have years of experience handling dog bite and attack cases, and we have helped hundreds of clients receive the highest possible compensation for their injuries and damages. We pride ourselves on protecting the rights of our clients, including the right to fair compensation in a case like this. To do that, we will maintain clear and open communication throughout the entire process to make sure you get the legal care you deserve. To that end, we provide contingency-based legal support that ensures you don't pay us unless we win.
*Disclaimer: "Contingency fee basis" refers only to fees charged by the attorney. Court costs and other additional expenses of legal action usually must be paid by the client. Contingent fees are not permitted in all types of cases.
What Our Clients Say
I am so happy that I had The Lamar Law Firm on my side after my accident. Attorney Lamar and her entire staff were nothing but pleasant, professional and diligent in handling my case. I was given a thorough explanation about each stage and regular updates on the status of my case.
Attorney Lamar was recommended by a family member and she definitely lived up to their recommendation. My accident happened in the worst time of my life and it was very stressful with having to be off from work and going to therapy. Anita and the team were very professional and kept me in the loop with EVERYTHING.
Attorney Lamar and her team have been totally awesome from day one. I don't always have to call them they call me to check on me. I totally would recommend them to anyone. Excellent service!
I'm extremely pleased. I received the max compensation for a car accident that wasn't my fault. Mrs. Lamar's team was very responsive, kept me involved in the entire process and I receive the maximum amount that the insurance company offered for my injuries and damages.
Attorney Lamar is professional and kind. She is always willing to lend a helping hand. She also holds her own in the court room.
This law firm is on point and truly looks out for their respective client.
I am highly recommended Lawyer Lamar to anyone who's involved in a car accident. She handles the case with professionalism and makes sure you get your car fixed and get pay for your medical compensation
Thank you for representing me and handling my case so efficiently & professionally! The settlement is much more than I expected.
Attorney Lamar and her Amazing Team are so very professional, knowledgeable, caring and they communicate extremely well with you every step of the process! Attorney Lamar actually calls you herself to discuss details and she is also available for you to call her as well.
I have to give Attorney Anita Lamar outstanding praise. I have never had an Attorney that was as attentive to my concerns and case as Mrs. Lamar was.
More Than Legal Services
We Care
The main thing to remember after you or a loved one has been bitten by a dog is to treat your injuries immediately and then call a trusted Georgia personal injury lawyer to help you understand your rights for compensation. Dog bite cases in Georgia can be confusing, and insurance companies will do anything to pay you little to nothing for your injuries. With Lamar Law Office on your side, you can walk through the legal process with confidence, knowing that our team of experts is taking care of you and your rights for compensation.
Contact Us

Frequently Asked Questions
In most dog bite cases, the owner of the dog is liable, regardless of the circumstances. In most personal injury cases, negligence has to be proven, but that's not the case in dog bite situations. The primary exception to this is if the victim was trespassing.
There are several reasons that dogs might attack someone. Most frequently, dog attacks are related to fear or the need to protect either their belongings, like food or toys, or a member of their family. However, dogs may also bite if they feel overwhelmed or are in pain.
Different entities consider different breeds dangerous, so you'll need to check local laws, your insurance policy, your lease, or other relevant paperwork. However, certain breeds are more commonly found on these lists than others, including pit bulls, American pitbull terriers, Staffordshire bull terriers, American Staffordshire terriers, rottweilers, Doberman pinschers, German shepherds, and chow chows.
Under Georgia law, a "vicious dog" is "a dog that inflicts serious injury on a person or causes serious injury to a person resulting from reasonable attempts to escape from the dog's attack." However, law enforcement or military dogs that injure a person while carrying out official duties for their handler are exempt, as are dogs that injure a person who is trespassing, abusing the dog, or committing or attempting to commit certain crimes against a person (detailed in Chapter 5 of Title 16).
The American Veterinary Medical Association (AVMA) and State Farm have identified Georgia as one of the top 10 states for dog bites for several years in a row. It's hard to know exactly how many bites occur, but In 2021, the last year for which data is available, State Farm received 108 claims for dog bites in Georgia.
If you've been the victim of a dog bite, you should absolutely hire a lawyer to represent you. An experienced attorney will be familiar with the laws and policies for liability for dog bites, as well as the various defenses the dog's owner might use, helping you get the best possible outcome after your injury.
Most homeowners insurance policies cover dog bite claims as long as the bite occurs on the insured property. Some policies also cover bites that occur off the insured property as long as the dog and/or its owner resides at the property. Check your particular insurance policy to see what coverage it offers.
Our Office in Tucker, Georgia
Just a half hour from downtown Atlanta, our office is located at 4500 Hugh Howell Rd. in the Heritage Place development in Tucker. If you are unable to meet at our office due to your injuries, we are more than willing to make accommodations in order to serve you. Whatever your situation, if you've experienced a car accident in Atlanta, call our team today.
Get Directions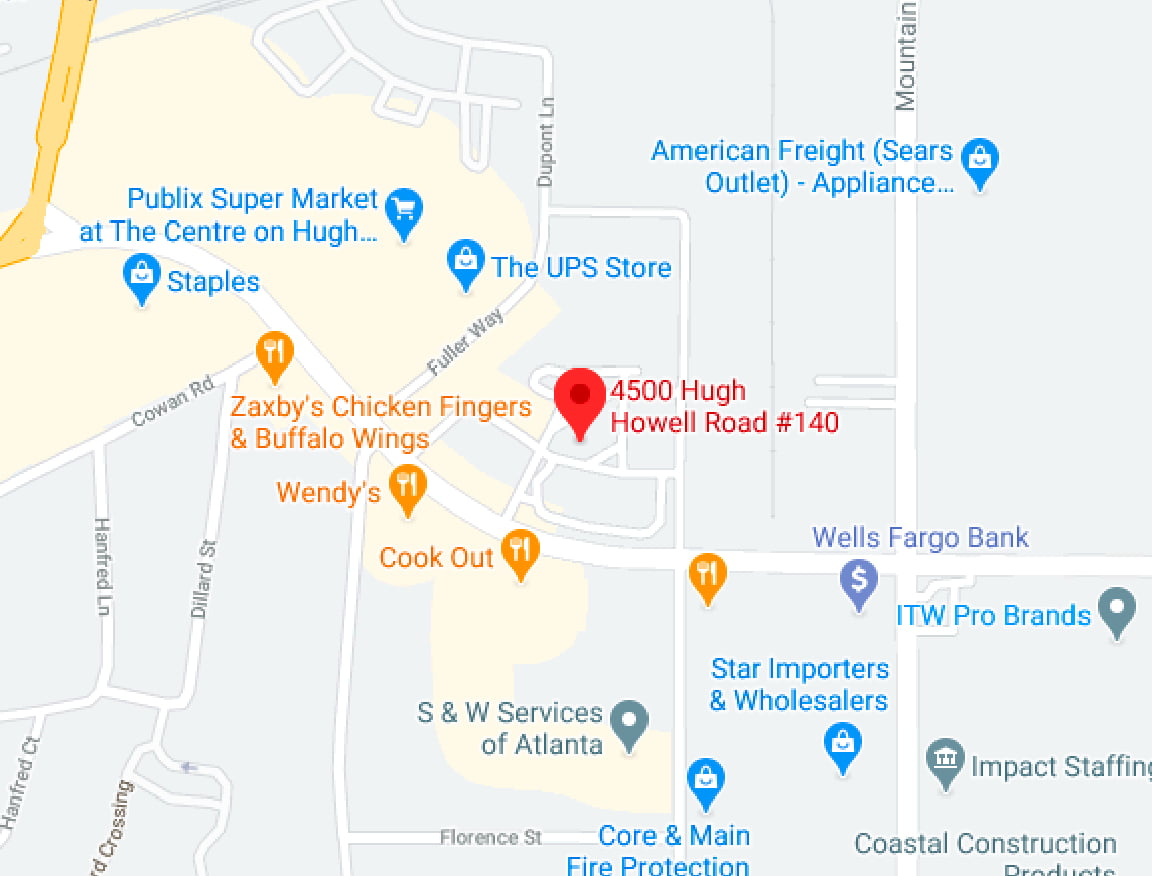 Contact Us
Tucker Office
4500 Hugh Howell Rd
Suite 140
Tucker, GA 30084
Get Directions
Mailing Address
P.O. Box 2558
Tucker, GA 30085
Find Us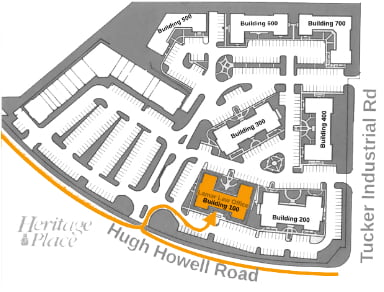 Click to enlarge