Augusta, GA
More Than Legal Service... We Care
Lamar Law Office is a personal injury law firm serving Augusta with exceptional Legalcare™ and quality customer service. The attorneys and staff at Lamar Law Office specialize in personal injury cases such as slip & fall, car accidents, dog bites, medical malpractice, wrongful death, pedestrian injuries, traumatic brain injury, nursing home neglect, sexual assault, and more. Our practice was founded by Anita Lamar, Managing Attorney. The foundation on which her firm was built is based on ethical practices, integrity, and true compassion for her clients. If you are seeking legal representation for a personal injury claim and would like to learn more about our We Care approach, please contact us for a complimentary case evaluation. Our attorneys and staff are ready to help you determine next steps for your claim in the state of Georgia.
What Our Clients Say
I am so happy that I had The Lamar Law Firm on my side after my accident. Attorney Lamar and her entire staff were nothing but pleasant, professional and diligent in handling my case. I was given a thorough explanation about each stage and regular updates on the status of my case.
Attorney Lamar was recommended by a family member and she definitely lived up to their recommendation. My accident happened in the worst time of my life and it was very stressful with having to be off from work and going to therapy. Anita and the team were very professional and kept me in the loop with EVERYTHING.
Attorney Lamar and her team have been totally awesome from day one. I don't always have to call them they call me to check on me. I totally would recommend them to anyone. Excellent service!
I'm extremely pleased. I received the max compensation for a car accident that wasn't my fault. Mrs. Lamar's team was very responsive, kept me involved in the entire process and I receive the maximum amount that the insurance company offered for my injuries and damages.
Attorney Lamar is professional and kind. She is always willing to lend a helping hand. She also holds her own in the court room.
This law firm is on point and truly looks out for their respective client.
I am highly recommended Lawyer Lamar to anyone who's involved in a car accident. She handles the case with professionalism and makes sure you get your car fixed and get pay for your medical compensation
Thank you for representing me and handling my case so efficiently & professionally! The settlement is much more than I expected.
Attorney Lamar and her Amazing Team are so very professional, knowledgeable, caring and they communicate extremely well with you every step of the process! Attorney Lamar actually calls you herself to discuss details and she is also available for you to call her as well.
I have to give Attorney Anita Lamar outstanding praise. I have never had an Attorney that was as attentive to my concerns and case as Mrs. Lamar was.
Practice Areas
Lamar Law Office, LLC is a PI law firm that provides legal representation and care after our clients experience car accidents, pedestrian accidents, dog bite injuries, wrongful death, medical malpractice, and more.
Lamar Law Office
Lawyers in Augusta, GA
If you have been injured due to another party's negligence, the attorneys and staff at Lamar Law Office would like to help you seek fair and full compensation for the incident. It is important to hire a lawyer for your personal injury case in Augusta, GA, because it can be difficult and overwhelming to seek compensation for damages alone. This route often results in a less than favorable outcome. Our attorneys are experienced in litigation and strategic case development to help you win the full and fair compensation that you deserve. If a settlement offer is not the most ideal result, our attorneys and staff are ready and willing to proceed with litigation.
Gathering the appropriate evidence to prove fault involves extensive research and inquiries. Our experienced team has long served Georgians to recover more than $2.5 million for our clients. Upon hiring Lamar Law Office to represent you, you will be assigned a designated point of contact to manage your case and ensure all progress, strategy, and next steps are communicated clearly and fully so you can feel confident in the direction of your claim. The attorneys and staff will handle all operational and administrative tasks related to the case so you can focus on recovering from your injury. This includes communication with law enforcement, insurance companies, defendants, and opposing lawyers, as well as all documentation inquiries, paperwork, and planning.
Our goal is to make sure you get to recover without the added stress and burden of dealing with the lawsuit that you need and deserve to cover the damages of your accident. Many injured victims are qualified to recover the costs of damages such as medical bills, lost wages, property damage, and many other costs accrued as a result of the accident. If you are in Augusta, GA or surrounding communities and have a claim you would like to pursue in the state of Georgia, reach out to Lamar Law Office by phone, web chat, or contact form to begin your free consultation.
Contact Us

Frequently Asked Questions
Contact our firm, Lamar Law Office, LLC today for a free case evaluation. If you have suffered a personal injury due to no fault of your own there is a likely chance that you have an opportunity at recover. However, it is important that you contact Lamar Law Office, LLC to discuss your car accident, slip and fall, dog bite and injury case as soon as possible. The longer you wait the harder or less opportunity you may have to recover.
All states have laws limiting the amount of time a claim can be brought against the insurance company. The length of time is determined by the legislator in your state. These laws are known as statutes of limitation (SOL). For most car accident cases in Georgia, the statute of limitations (SOL) is two years after the date of the collision.
However, waiting two years to bring an automobile collision or slip and fall claim can be disastrous for your case. It is important to hire an attorney as soon as possible to preserve evidence critical to your claim. This can include preservation of witness statements, surveillance cameras and proper photographs of damage to the vehicle. Furthermore, certain claims can limit the amount of time permitted to bring the claim. An example are claims against government entities. There are laws that require earlier notice be provided to these entities. Additionally, certain types of claims require that the insurance company have knowledge of the claim shortly after the collision or fall. An example would be claims that can be brought against your own insurance firm, known as Uninsured or Underinsured Motorist Claims, usually require that the insurance company be allowed to have thirty to 90 days' notice.
At Lamar Law Office, LLC we operate on a contingency contract or contingent fee agreement. A contingent fee agreement means our firm does not earn any fee unless we are able to recover on your behalf. If we are able to make a recovery, then our fee is a percentage of the overall recovery.
We don't recover unless you do.
Contact Lamar Law Office, LLC to discuss your case today. We will begin with basic questions that will not be difficult to answer:
-Date of the Collision
-Time of the Collision
-Location of the Collision
-Description of the Collision
-Description of the Injuries
Followed by a discussion of how Lamar Law Office, LLC can care for you and your family. After you sign up with Lamar Law Office, LLC – we will have discuss your medical treatment, case numbers given to you by the responding police officers and background questions to allow us to better assist you.
At Lamar Law Office, LLC we realize that when a tragedy occurs it gives no warning and many are unprepared. The devastation of being out of work, without a vehicle or unable to do your normal day to day activities can cause financial hardships. Under Georgia Bar rules Attorneys and Law Firms cannot give funding to clients.
Rule 1.8(e) of the State Bar clearly explains the limitations placed on attorneys when it comes to loaning money to a client. Lawyers can't provide financial assistance to their clients, except that they can advance court costs and litigation expenses, making the repayment of those costs contingent on the case's outcome. An attorney can also pay the court costs and fees on behalf of the client, if the client is unable to cover the costs him or herself. In order for a fee to be contingent, the agreement must be in writing and needs to state the way that fee is determined, including the percentage paid to the attorney after settlement as well as any other expenses that need to be paid.
However, there are pre-settlement funding companies that may be able to offer assistance.
At Lamar Law Office, LLC we evaluate every case for its own individual merit. As a result, we must only recommend settling a case when there has been a proper evaluation by the insurance company. We work diligently to compile all proper documentation and in many cases a lawsuit is not necessary. However, we cannot guarantee that this will happen in every case. Though more cases settle in a high proportionate amount than require lawsuits – even if a lawsuit is needed, we will work swiftly and with lots of care to make the process as painless for you as possible.
Lamar Law Office, LLC recognizes that there are many reasons clients might find it difficult to physically come to the office to meet with us. In the event that you are unable to travel to our office we will come to you. We will meet you at your home or even at the hospital. Our job is to make this process as easy and simple as possible.
You can call us at 678-819-5200 or 877-CARE-404 – you can even send a text! You can also email us at info@atlantalegalcare.com and expect a response in one to two hours.
Augusta Personal Injury Lawyers
The attorneys and staff at Lamar Law Office serve the entire state of Georgia, including Augusta and surrounding communities. If you have experienced a personal injury accident, contact us today for a complimentary case evaluation. Learn more about some of the personal injury practice areas at our firm.
Get Directions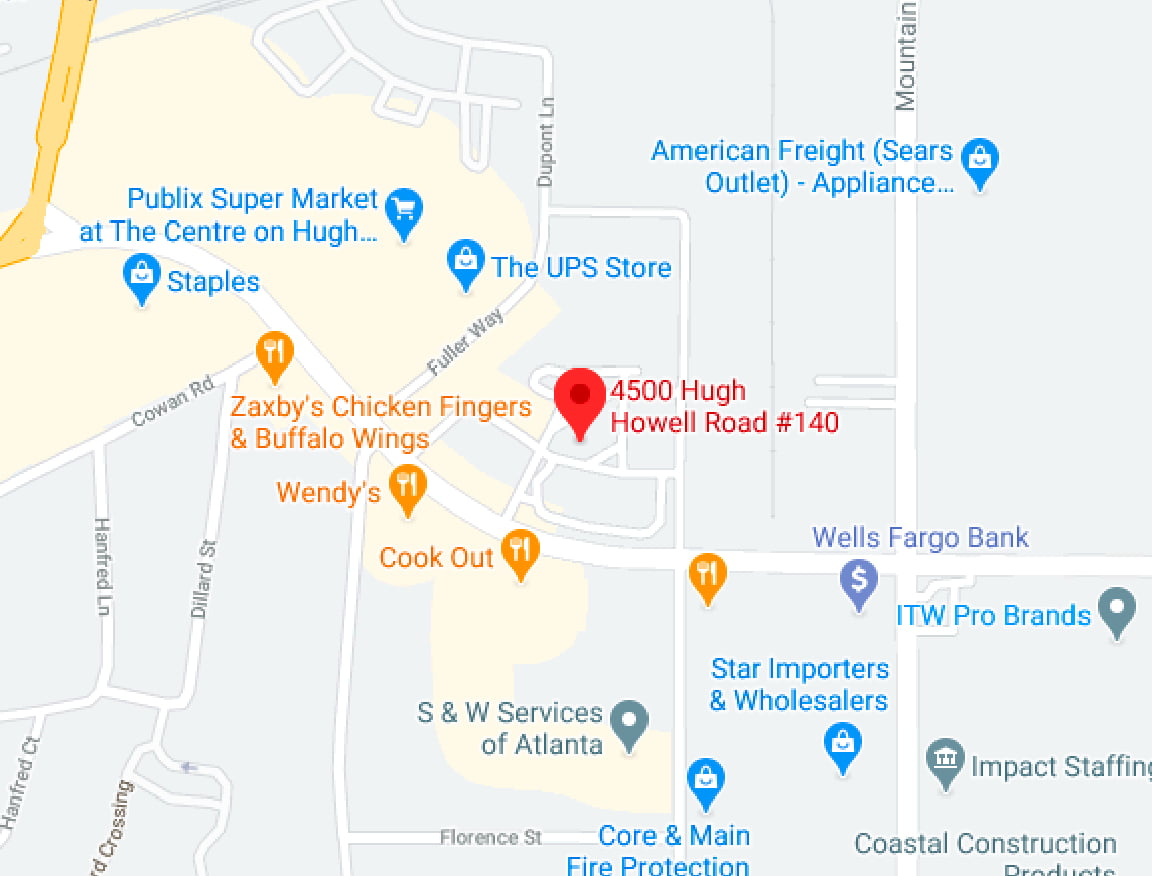 Contact Us
Tucker Office
4500 Hugh Howell Rd
Suite 140
Tucker, GA 30084
Get Directions
Mailing Address
P.O. Box 2558
Tucker, GA 30085
Find Us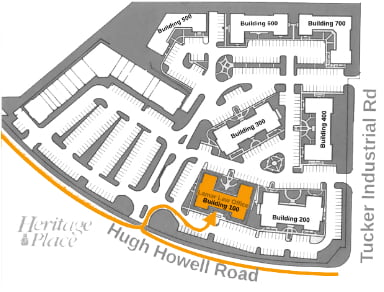 Click to enlarge