Camp Lejeune Lawyers in Lithonia, GA
The Camp Lejeune Justice Act of 2022 allows all victims of the water contamination scandal in Camp Lejeune between 1953 and 1987 to seek justice. Even though everyone who lived or worked at Camp Lejeune can file a claim, the burden of proof still falls with you. The Lamar Law Office LLC has helped hundreds of clients in class action lawsuits. You can be part of our success story. Contact our experienced attorneys for a free consultation and let us get you started. Schedule a free consultation and let our attorneys advise you on the next step to take.
Camp Lejeune Victims in Lithonia, GA
Between August 1, 1953 and December 31, 1987, people who lived in Camp Lejeune (mostly the Marines and their families and civilian contractors) were affected by the contamination on two water sources that supplied the camp. Harmful chemicals, including benzene, trichloroethylene, perchloroethylene, and vinyl chloride contaminated the water. Later, increased cases of cancer, kidney disease, birth defects, infertility, and Parkinson's disease were reported from people who lived in the area.
The Camp Lejeune Justice Act of 2022 allows all the affected to file a claim with the U.S. District Court for Eastern District of North Carolina. This act has set the eligibility criteria that you have to meet to prove the link between the damages you suffered and the water contamination at Camp Lejeune.
Contact Lamar Law Office for Representation
Take a quick eligibility check today before you file a claim. You or a loved one must have lived in Camp Lejeune for at least 30 days and there should be a direct link between the harm suffered and the water contamination. To navigate all the hurdles that come with the new act, our experienced class action lawsuit attorneys will help you. Our goal is to see you get the full compensation you deserve. Schedule a free consultation today and let us get started on the claim.
What to Expect
If you pass our eligibility test, we assign you a case manager. The manager will be your main point of contact and will guide you throughout the claim filing and the processes that follow. For starters, we will help you collect the medical record evidences needed to ensure that you get the deserved compensation. From there, we will work as hard as we always have to ensure you get an out-of-court settlement. If the case goes to court, we are ready to represent you.
Meet the experienced class action lawsuit attorneys at Lamar Law Office LLC and get started on your claim. We have helped so many victims of the Camp Lejeune water contamination scandal and you can be one of them. Contact us today and get started.
Eligibility for Compensation
Camp Lejeune Justice Act of 2022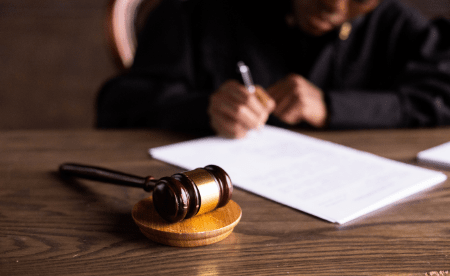 Exposure Timeframe
You must have lived or worked at Camp Lejeune. This includes veterans, military contractors, their family members, and anyone who lived at the base for at least 30 days during the contamination period between August 1, 1953 through December 31, 1987.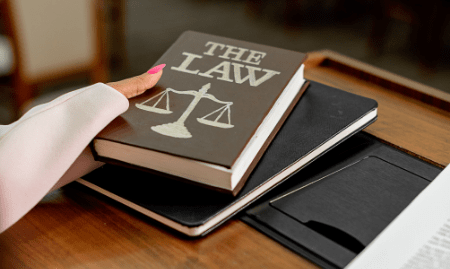 Illnesses and Disease
You or a family member was diagnosed with cancer or any of the other various conditions months or years after living or working on base. You must prove that you suffered an illness directly caused by exposure to the contaminated water.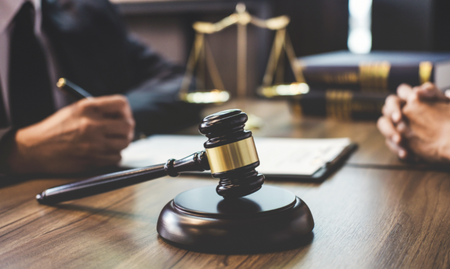 Birth Defects and Infertility
You or your child was diagnosed with birth defects or other major fetal malformations, or your child died shortly after birth. -OR – You are a woman who miscarried a pregnancy during or immediately after your time on base, or suffered infertility.
Lithonia Camp Lejeune Lawyers that Care
When pursuing compensation for a medical condition caused by the contamination, you need an aggressive Camp Lejeune attorney experienced in handling similar claims. The Camp Lejeune water contamination lawyers at Lamar Law Office can help ensure you get fully compensated. We will be available for free consultations and communicate any progress we make while pursuing your compensation. We will also seek your opinion at each stage. Our team will ensure you get fully compensated for your losses and damages. We know too well that insurance companies and the VA will try to pay you less than what you deserve, but we're here to ensure that doesn't happen. We build robust compensation claims to help secure the highest possible compensation. From the onset, our team will gather all the evidence needed to secure what's owed to you. We operate on a contingency basis, so you won't have to pay us a penny until we secure compensation for you.
*Disclaimer: "We only get paid for our legal services when our client receives their compensation" refers only to fees charged by the attorney. Court costs and other additional expenses of legal action usually must be paid by the client. Contingent fees are not permitted in all types of cases.
Frequently Asked Questions
Some veterans and their families qualify for both Camp Lejeune compensation and VA benefits, so it's best to inform us whether you've received VA benefits so that we know how to build your compensation claim.
You can file a Camp Lejeune water contamination class action lawsuit if you have adult leukemia, bladder cancer, kidney cancer, esophageal cancer, liver cancer, and multiple myeloma.
Service members and their family members who lived and worked at Camp Lejeune during the contamination period for at least 30 days and suffered a related illness are eligible for compensation.
You can still pursue compensation if you suffered an illness caused by the exposure years later. You only need to prove that the exposure caused the medical condition.
Yes, ou must file a complaint with the Department of Veterans Affairs before you file your compensation claim.