Georgia
An Experienced Civil Rights Lawyer
Every year in Georgia, there are thousands of civil rights violations. In such cases, justice seekers benefit highly from the essential legal services offered by a civil rights law firm.
Lamar Law Office, LLC has a lot of experience as a civil rights law firm and has gifted, qualified civil rights attorneys devoted to providing legal care and attention to individuals who believe that their civil rights have been violated.
Attorney Anita Lamar sincerely understands the sensitivity of civil rights cases and focuses on giving the best legal care and assistance to help you easily navigate the seemingly complex and complicated court system quickly and confidently.
Lamar Law Office, LLC is also highly specialized in legally negotiating a fair settlement to bring an adequate resolution to your case so that you can have the opportunity to get the rights that you fully deserve.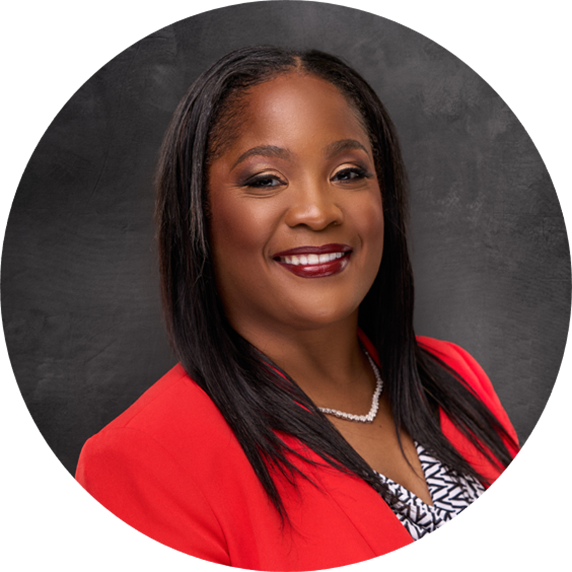 Georgia
Justice: We Achieve It
Historically, there has been a pervasive and open denial of civil rights that has negatively affected the society we live in today. Discrimination and violation of civil rights in one generation may negatively affect the social, economic, health, or wealth accumulation opportunities for the generations to come. Civil rights law firms have fought hard over the years to ensure justice reigns in society.
Lamar Law Office, LLC has years of experience as a civil rights law firm and clearly understands that any violation against your civil rights today, if left unchecked, may open the door to future discrimination that could happen again to you or someone else.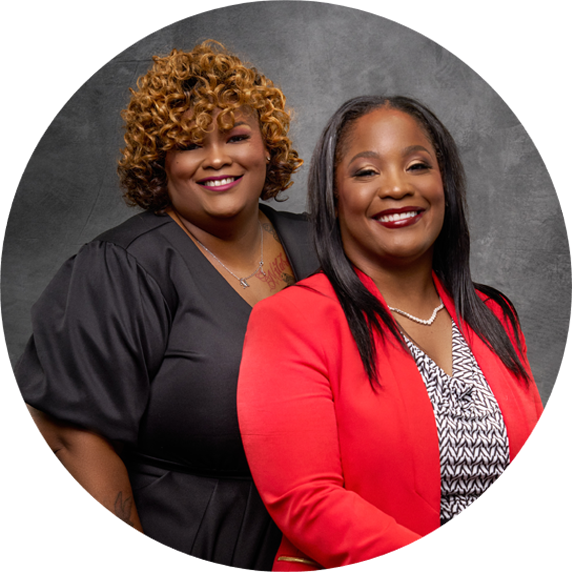 What Our Clients Say
I am so happy that I had The Lamar Law Firm on my side after my accident. Attorney Lamar and her entire staff were nothing but pleasant, professional and diligent in handling my case. I was given a thorough explanation about each stage and regular updates on the status of my case.
Attorney Lamar was recommended by a family member and she definitely lived up to their recommendation. My accident happened in the worst time of my life and it was very stressful with having to be off from work and going to therapy. Anita and the team were very professional and kept me in the loop with EVERYTHING.
Attorney Lamar and her team have been totally awesome from day one. I don't always have to call them they call me to check on me. I totally would recommend them to anyone. Excellent service!
I'm extremely pleased. I received the max compensation for a car accident that wasn't my fault. Mrs. Lamar's team was very responsive, kept me involved in the entire process and I receive the maximum amount that the insurance company offered for my injuries and damages.
Attorney Lamar is professional and kind. She is always willing to lend a helping hand. She also holds her own in the court room.
This law firm is on point and truly looks out for their respective client.
I am highly recommended Lawyer Lamar to anyone who's involved in a car accident. She handles the case with professionalism and makes sure you get your car fixed and get pay for your medical compensation
Thank you for representing me and handling my case so efficiently & professionally! The settlement is much more than I expected.
Attorney Lamar and her Amazing Team are so very professional, knowledgeable, caring and they communicate extremely well with you every step of the process! Attorney Lamar actually calls you herself to discuss details and she is also available for you to call her as well.
I have to give Attorney Anita Lamar outstanding praise. I have never had an Attorney that was as attentive to my concerns and case as Mrs. Lamar was.
Civil Rights Lawyers in Georgia
We Fight For You
It may also feel overwhelming to go up against a powerful individual or organization. A civil rights law firm such as Lamar Law Office, LLC is your best chance at winning such a legal case.
A civil rights legal battle is one that does not need to be fought alone. Trying to win a legal fight on your own may lead to loss of valuable time, resources and energy as you try to maneuver the complex legal terrain that lies ahead of you. In such cases, you need a civil rights attorney who is bold and ready to stand up for those who are seeking legal care, services, and justice. Attorney Anita Lamar is professionally skilled and equipped to provide the extensive knowledge and expertise you need to put together a strong case to win your civil rights legal battle.

Frequently Asked Questions
Unfortunately, Lamar Law Office, LLC cannot assist every person who contacts us with civil rights violations. Sadly because of the nature of these cases, our firm must be highly selective in making those decisions. However, there are many organizations that may offer assistance. Here is a short (and not all-inclusive) list of some notable civil rights organizations:
• American Civil Liberties Union (ACLU)
• National Association for the Advancement of Colored People (NAACP)
• National Gay and Lesbian Task Force (NGLT)
• The Advocates for Human Rights
If you feel that there has been a violation of your civil rights, it's best to speak to a civil rights attorney so that you can know whether you have a solid case or not and which steps you should take next.
When a person is doing something using the authority that has been given to them by a government agency, they are doing it under the color of law. An example is when a police officer legally arrests someone.
The statute of limitations is an important law that governs how long it should take from the date of the alleged violation or offense to the date when the legal proceedings are initiated. That is why it is necessary to speak with a civil rights attorney as soon as possible to avoid losing the legal right to seek your compensation.
Prisoners and inmates still have rights even though their rights may differ from everyone else's. Prisoners and inmates have the right to file a lawsuit if they feel that federal officials have violated their rights.
The compensation received is either monetary or injunctive relief where a governmental organization stops the isolator from violating your civil rights again.
Yes. You can ask for attorney fees from the individual or organization that you are suing. This needs to be discussed with your attorney if you are involved in a lawsuit or if you are going to sue someone.
Do not hesitate to contact our office if you feel that your rights have been violated. We are prepared to advise you on the next line of action to take.
Our Office in Tucker, Georgia
Just a half hour from downtown Atlanta, our office is located at 4500 Hugh Howell Rd. in the Heritage Place development in Tucker. If you are unable to meet at our office due to your injuries, we are more than willing to make accommodations in order to serve you. Whatever your situation, if you've experienced a car accident in Atlanta, call our team today.
Get Directions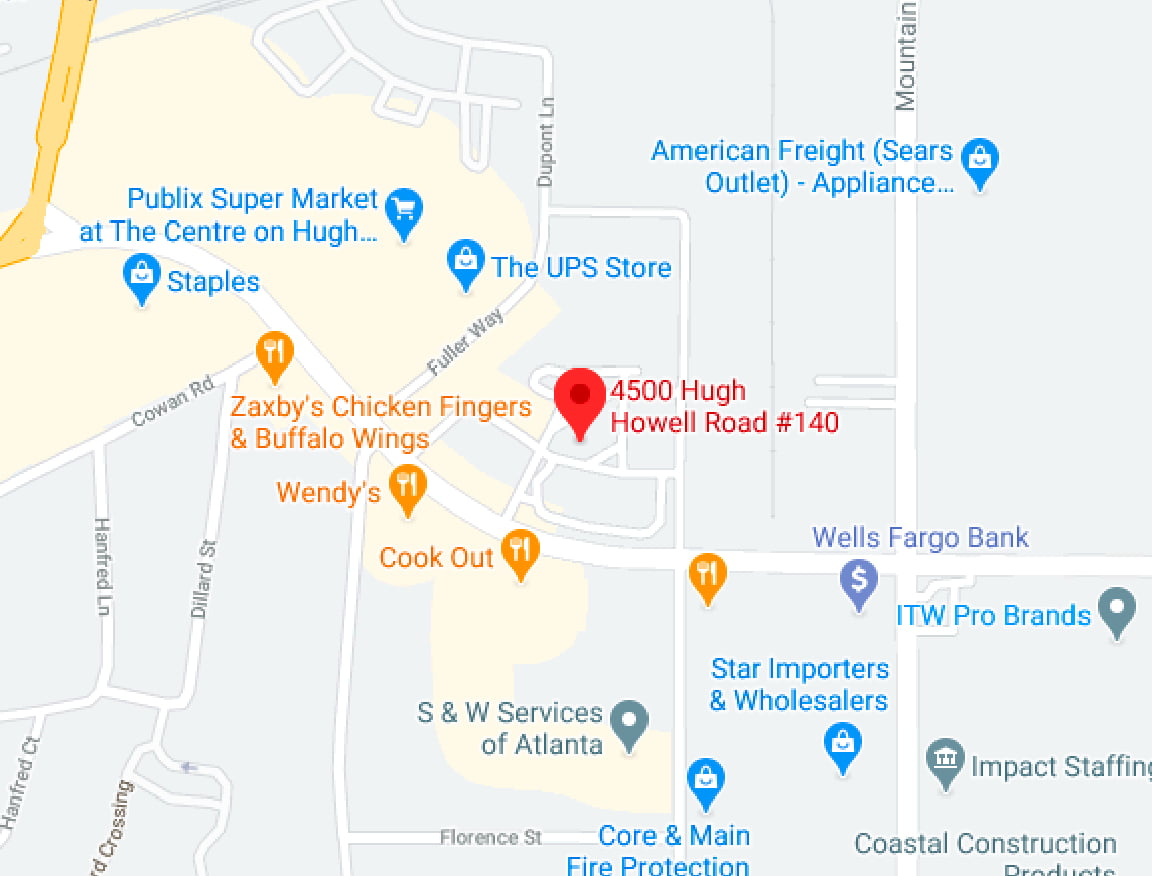 Contact Us
Tucker Office
4500 Hugh Howell Rd
Suite 140
Tucker, GA 30084
Get Directions
Mailing Address
P.O. Box 2558
Tucker, GA 30085
Find Us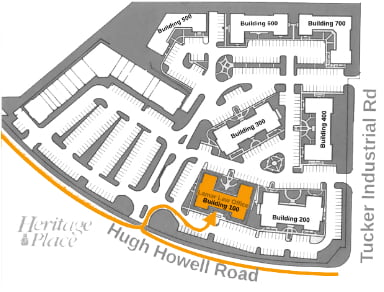 Click to enlarge