Georgia
Hair Relaxer Lawsuit Lawyer
Hair relaxers, also known as hair straighteners, are cosmetic formulations designed to alter hair's natural texture, primarily for individuals with curly or frizzy hair. However, recent studies have raised concerns about their safety, particularly regarding their potential link to cancer. In 2022, a study published in the Journal of the National Cancer Institute found a connection between hair relaxer use and an increased risk of uterine cancer. Additionally, a 25-year study by Boston University revealed a significant association between certain hair relaxers and breast cancer in black women. If you've been affected by these risks, you may need a Hair Relaxer Lawsuit Lawyer. 
Both a 2021 report by the California Department of Toxic Substance Control (DTSC) and a 2022 study by the National Institute of Environmental Health Sciences (NIEHS) found that hair relaxers may include harmful ingredients like cyclosiloxanes, diethanolamine (DEA), formaldehyde, toxic metals, parabens, and phthalates. 
Other harmful ingredients found in hair relaxers include lye (sodium hydroxide), slaked lime (calcium hydroxide, commonly found in no lye relaxers), and guanidine hydroxide. These chemicals are known to have the potential to harm health when used repeatedly over time.
Even popular brands like Avalon Industries, Inc., Dabur International Ltd., L'Oréal USA, Inc., Revlon, and Strength of Nature, LLC have used these ingredients and been named in lawsuits.
If you have used a hair relaxer from one of these companies and experienced ovarian or uterine cancer, you may be able to file a lawsuit. Contact us today to represent you as your Hair Relaxer Lawsuit Lawyer. To qualify, you need to have used one of these products at least four times a year for two years, must be able to provide proof of use, and must be able to provide evidence of injuries.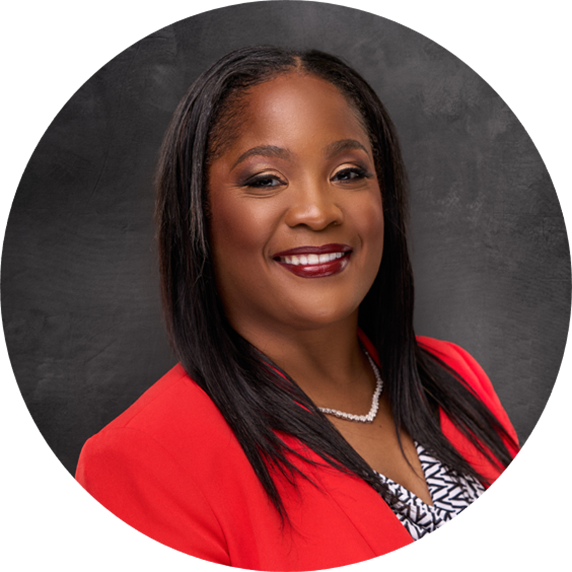 Hiring Lamar Law Office for Representation
Hair Relaxer Lawsuit
When you opt for Lamar Law Office to represent you as your hair relaxer lawsuit lawyer, you're choosing a dedicated and experienced legal team committed to your best interests and the pursuit of justice. Our process is designed to provide you with comprehensive support and expert guidance throughout your case.
You can easily reach out to us through our web chat, phone, or contact form to schedule an appointment, ensuring we're readily available to address your concerns and initiate the legal process. We offer a free consultation, during which we will carefully evaluate your situation to determine who is at fault and whether you have a strong case for obtaining compensation. This initial step is essential in understanding the merits of your claim.
Once we've accepted your claim, you'll have a dedicated case manager assigned to your hair relaxer lawsuit case as your primary point of contact. They will keep you informed throughout the entire legal process, ensuring you know every development in your case. Our experienced attorneys and support staff will conduct rigorous research to gather all the necessary documentation to build a strong case, leaving no stone unturned in our pursuit of justice.
Our legal experts will develop a strategy tailored to your specific hair relaxer lawsuit. This strategy includes handling all communication with insurance agencies and other parties involved, allowing you to focus on your well-being while we take care of the legal intricacies. Our hair relaxer lawsuit lawyers and staff are committed to representing you tirelessly in the lawsuit. We will advocate for compensation for your suffering, including medical expenses, lost wages, emotional trauma, property damages, financial hardships, and pain and suffering. Suppose a favorable resolution cannot be achieved through negotiations outside of court. In that case, Lamar Law Office will steadfastly represent you in litigation to ensure you receive the full and fair compensation you deserve. Your well-being is our priority, and we will work diligently to secure a just outcome for your circumstances.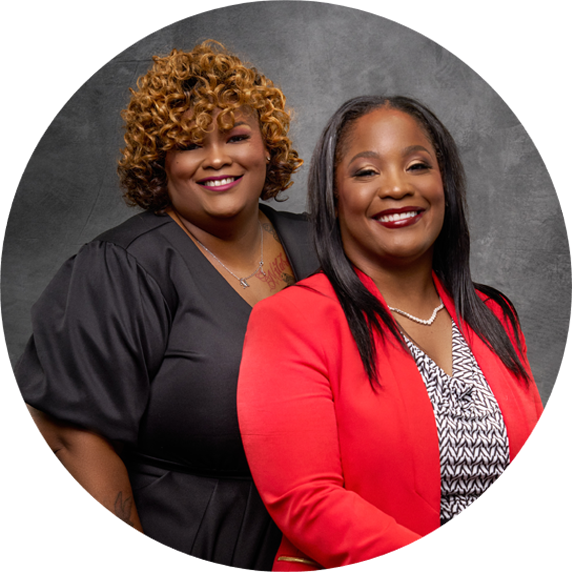 th
Highest In Car Accident fatalities (GA)
%
Both Drivers Can be Found at fault in ga
Eligibility of Compensation for Hair Relaxer Lawsuit
Did you use hair straightening products?
If you have used hair straightening products, you may be eligible for compensation in the hair relaxer lawsuit. Recent research has uncovered a link between frequent hair relaxer use and adverse health effects. Specifically, the National Institutes of Health (NIH) uterine cancer study defines frequent use as four or more times a year. Determining your eligibility involves assessing your history of hair relaxer use, and our legal team can assist you in navigating the criteria for qualification.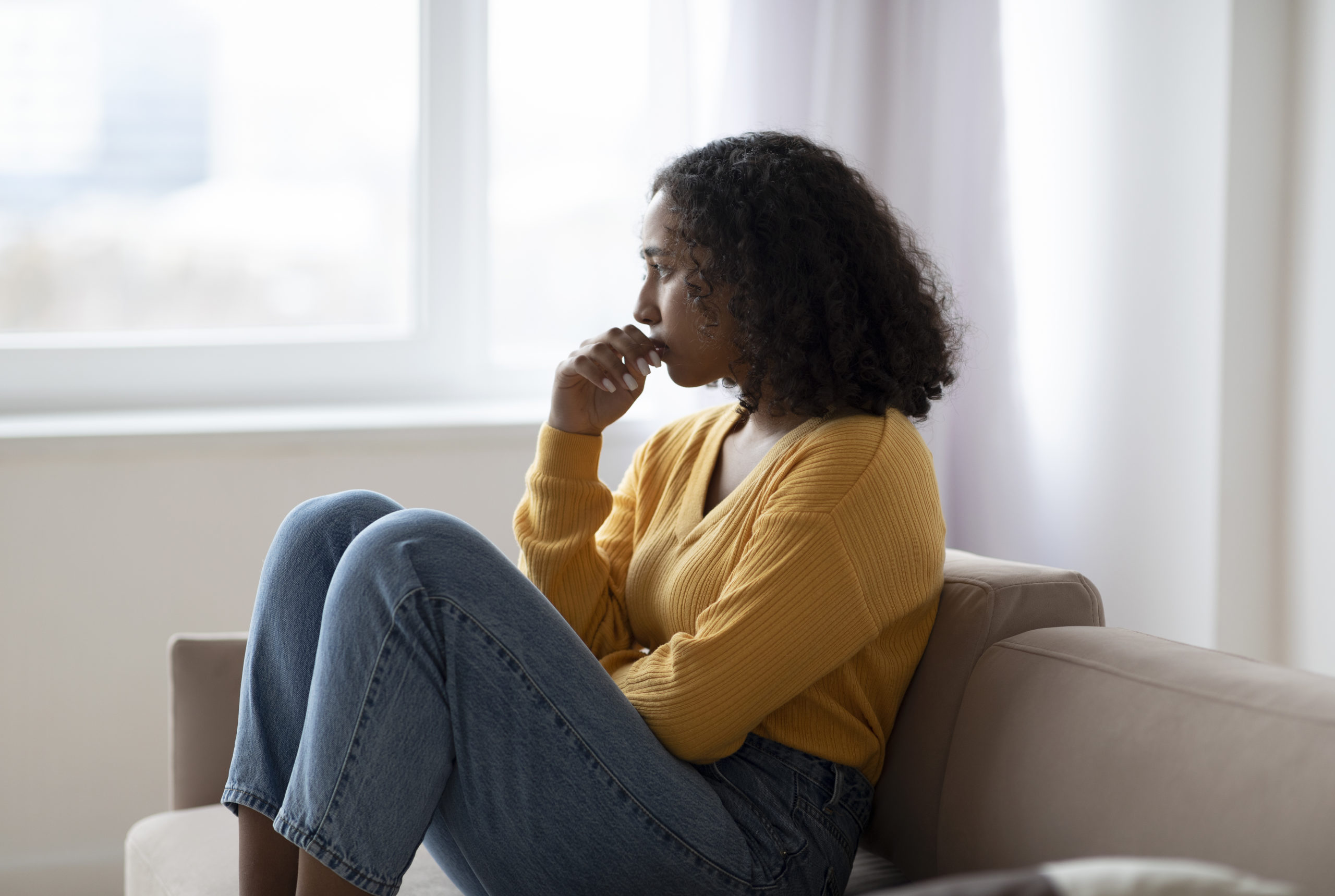 Have you been diagnosed with uterine, endometrial, or ovarian cancer?
To be eligible for the hair relaxer lawsuit, it's not sufficient to have used hair relaxers alone; you also must be able to demonstrate that you have suffered as a result of these products. Recent studies have identified a connection between certain diseases and hair relaxers, and our legal team will guide you through establishing this link to strengthen your case. Notably, the inclusion of breast cancer as a linked condition underscores the evolving nature of research, and our attorneys stay abreast of developments to ensure your case is appropriately represented.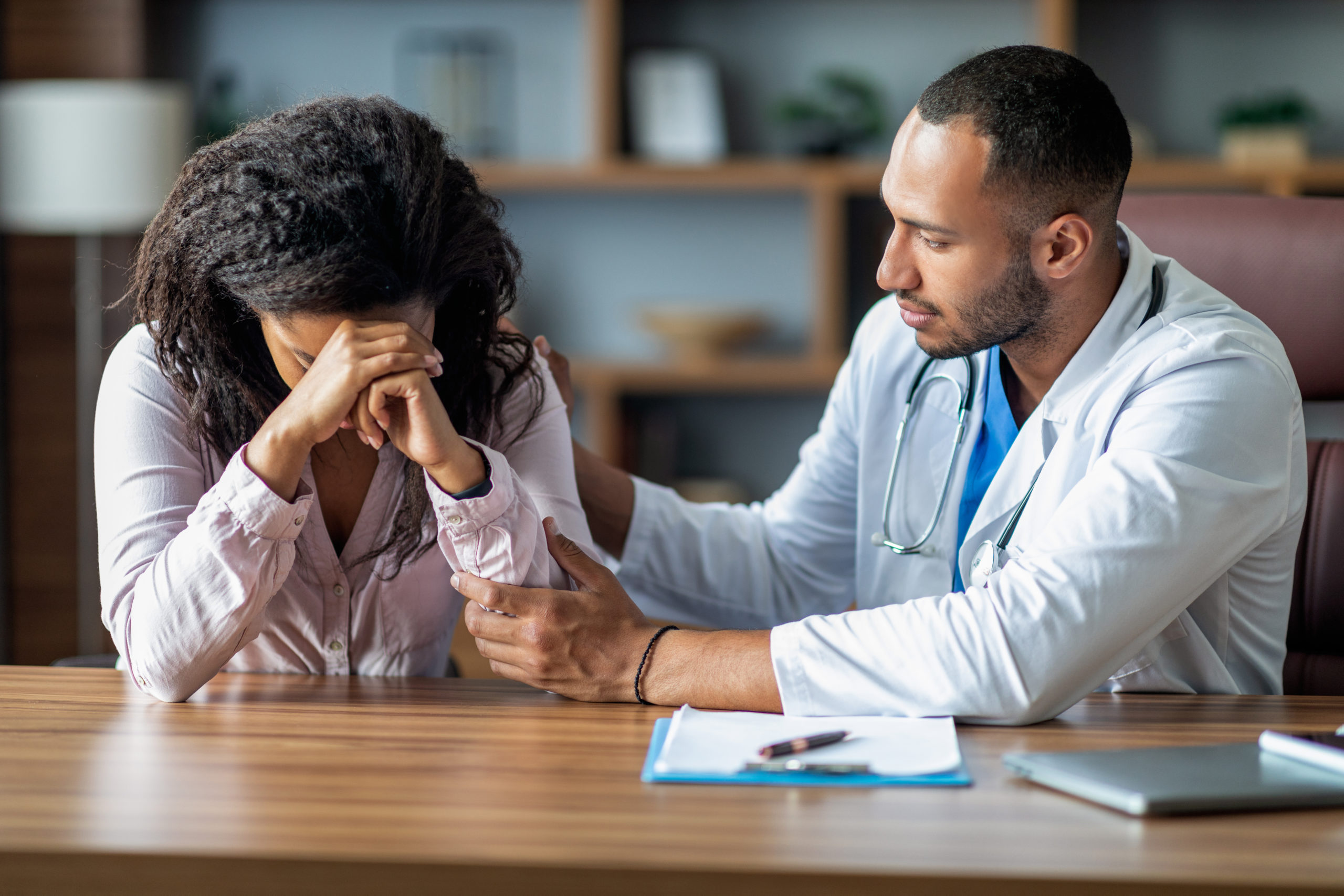 Black women are at disproportionate risk.
Statistically, 60% of women who use hair relaxers are black, and this demographic faces a significantly higher risk of adverse health effects associated with hair relaxers. This stark difference in risk underscores the importance of acknowledging and addressing the unique challenges faced by specific communities and highlights the need for legal recourse for those disproportionately affected by the potential health risks associated with hair relaxers.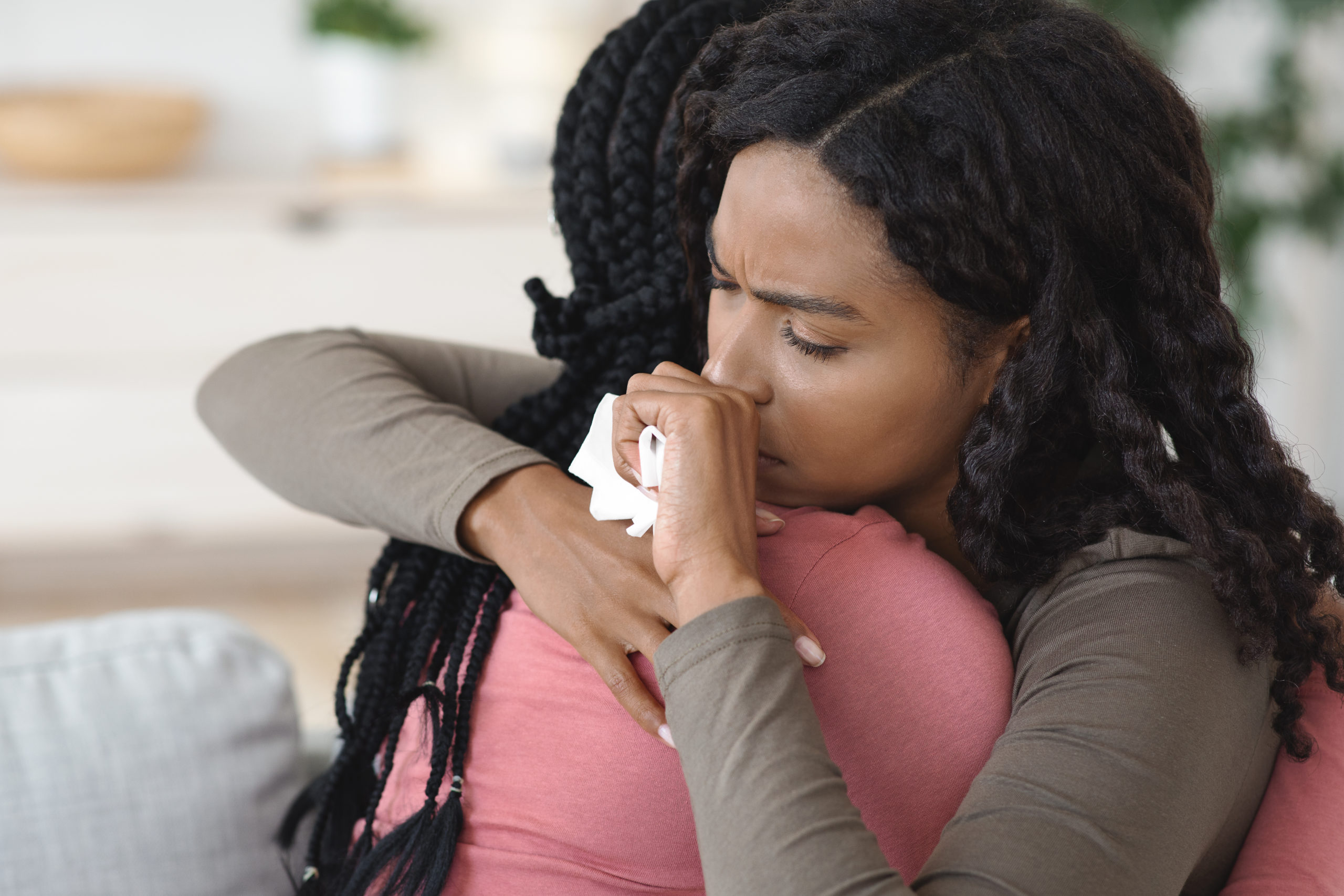 Hair Relaxer Cancer Types
Hair relaxers have come under scrutiny due to their potential role in the development of various types of cancer. To understand this connection, it's crucial to explore how these chemicals interact with the body and the specific types of cancer they have been associated with.
Ovarian Cancer: Hair relaxers contain potent chemicals that can be absorbed through the skin and potentially reach the reproductive organs. Some studies suggest that the chemicals in hair relaxers may contribute to the development of ovarian cancer. Ovarian cancer is a particularly dangerous form of cancer, often detected at advanced stages, which makes early prevention and awareness crucial.

Uterine (Endometrial) Cancer: The use of hair relaxers has been linked to an increased risk of uterine or endometrial cancer. These chemicals can disrupt hormonal balance in the body, leading to changes in the endometrial lining. Endometrial cancer is a complex condition, and understanding its potential connection to hair relaxers is essential for those at risk.

Breast Cancer: Hair relaxers are of particular concern for black women, as they have been found to be at an increased risk of breast cancer due to the chemicals in these products. The disruption of hormonal balance and potential carcinogens in hair relaxers may contribute to the development of breast cancer, a disease that affects millions of women worldwide.
Hair Relaxer Lawsuit Absorbed Chemicals
The specific chemicals in hair relaxers, such as lye (sodium hydroxide) and guanidine hydroxide, can be absorbed through the scalp and enter the bloodstream. These substances have the potential to interfere with hormonal systems, disrupting the balance of hormones in the body, which is a known factor in the development of various cancers. Frequent users of hair relaxers are at a significantly higher risk, with their chances of developing cancer increasing substantially. This risk is nearly 4.05 times higher for those who use these products repeatedly.
In the face of these concerning findings, Lamar Law is dedicated to securing the compensation that individuals affected by hair relaxer-related health issues deserve. We are committed to fighting for justice and assisting those who have suffered as a result of these products in their pursuit of the compensation they are entitled to. Our experienced legal team will advocate for your rights and work tirelessly to ensure you receive the support and resources you need to address the physical, emotional, and financial challenges that may arise from these health issues.

Let the Hair Relaxer Lawyers at Lamar Law Office Represent Your Case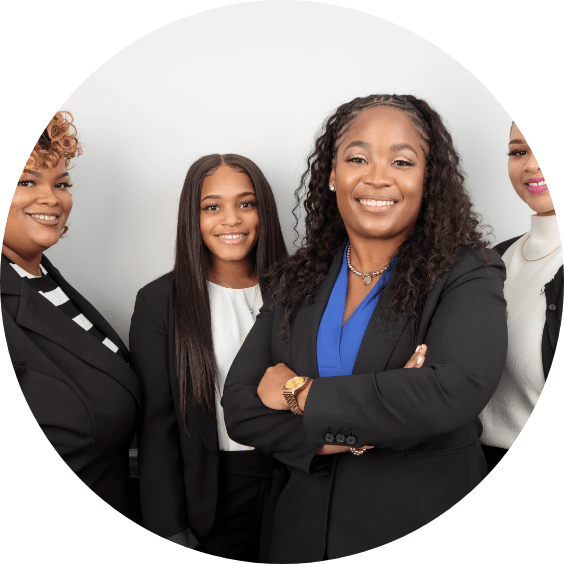 Let the dedicated Hair Relaxer Lawyers at Lamar Law Office take the lead in representing your case, ensuring you receive the best possible support and guidance throughout your hair relaxer lawsuit journey.
Our commitment to your well-being means we prioritize effective communication with you, ensuring that you're always informed about the progress of your case and any critical developments. We recognize that your rights are of paramount importance, and we're steadfast in protecting them throughout the legal process, advocating tirelessly to secure the justice you deserve.
Our mission is to fight relentlessly on your behalf, striving to obtain the highest possible compensation for your unique circumstances, covering medical expenses, lost wages, emotional trauma, property damages, financial hardships, and pain and suffering. We understand that legal battles can be challenging, both emotionally and financially, which is why we operate on a contingency fee basis. You won't have to worry about upfront legal fees; our fees are contingent on the outcome of your case, ensuring that you only pay if we win. With Lamar Law Office, you're not alone in this fight – we're here to support you every step of the way.
What Our Clients Say
I am so happy that I had The Lamar Law Firm on my side after my accident. Attorney Lamar and her entire staff were nothing but pleasant, professional and diligent in handling my case. I was given a thorough explanation about each stage and regular updates on the status of my case.
Attorney Lamar was recommended by a family member and she definitely lived up to their recommendation. My accident happened in the worst time of my life and it was very stressful with having to be off from work and going to therapy. Anita and the team were very professional and kept me in the loop with EVERYTHING.
Attorney Lamar and her team have been totally awesome from day one. I don't always have to call them they call me to check on me. I totally would recommend them to anyone. Excellent service!
I'm extremely pleased. I received the max compensation for a car accident that wasn't my fault. Mrs. Lamar's team was very responsive, kept me involved in the entire process and I receive the maximum amount that the insurance company offered for my injuries and damages.
Attorney Lamar is professional and kind. She is always willing to lend a helping hand. She also holds her own in the court room.
This law firm is on point and truly looks out for their respective client.
I am highly recommended Lawyer Lamar to anyone who's involved in a car accident. She handles the case with professionalism and makes sure you get your car fixed and get pay for your medical compensation
Thank you for representing me and handling my case so efficiently & professionally! The settlement is much more than I expected.
Attorney Lamar and her Amazing Team are so very professional, knowledgeable, caring and they communicate extremely well with you every step of the process! Attorney Lamar actually calls you herself to discuss details and she is also available for you to call her as well.
I have to give Attorney Anita Lamar outstanding praise. I have never had an Attorney that was as attentive to my concerns and case as Mrs. Lamar was.
More Than Legal Services
We Care
At Lamar Law Office, our passion for what we do is deeply rooted in our commitment to helping those in need, particularly when they've been wronged and deserve justice. We understand that pursuing a hair relaxer lawsuit, like any legal battle, can be an intimidating journey for our clients. That's why we're dedicated to providing premier client-centered legal care. With over a decade of experience, Attorney Anita Lamar and her expert team have consistently delivered success for our clients in a variety of cases, ensuring that their needs are always at the forefront of our fight for justice.
Our approach to each case is characterized by empathy and support. We recognize that taking legal action, especially against powerful entities, can evoke feelings of uncertainty, anger, and anxiety. That's why we're here to guide you with understanding and compassion. We believe in keeping our clients informed about every crucial development in their hair relaxer lawsuit. Under the leadership of Anita Lamar, we tirelessly work to achieve justice for you and your family.
But our commitment doesn't stop at legal representation. At Lamar Law Office, we extend our dedication to our community, actively participating in volunteer programs such as Meals on Wheels, Habitat for Humanity, and the Atlanta Volunteer Lawyers Foundation. These initiatives allow us to make a difference in people's lives beyond the courtroom, and we're proud to have received the Better Business Bureau Torch Award of Ethics for conducting our business with integrity and an outstanding commitment to trust and ethics.
We strongly believe in what we do, and our determination to help our clients obtain the compensation they deserve is unwavering. Our caring extends to every aspect of our practice, from senior citizens who benefit from our support through Meals on Wheels to our involvement in professional associations that support charities and local organizations, including the Atlanta Volunteer Lawyers Foundation and Habitat for Humanity. Our ethics, community involvement, and commitment to our clients distinguish Lamar Law Office as a legal team that truly cares.
Contact Us

Frequently Asked Questions
The use of hair relaxers has been associated with several types of cancer, including uterine (endometrial) cancer, ovarian cancer, and breast cancer. These associations have raised concerns and led to ongoing legal actions.
Testing positive for cancer is not the only criterion for eligibility in a hair relaxer lawsuit, but it is a requirement. To qualify, you need to demonstrate that you have suffered from a medical condition linked to hair relaxer use, even if you haven't been diagnosed with cancer. It's essential to consult with a lawyer to determine your eligibility.
Several prominent hair relaxer brands have been implicated in the ongoing mass tort lawsuit. These brands include
To be eligible for compensation in a hair relaxer lawsuit, you generally need to meet specific criteria, including having used hair relaxer products, being diagnosed with a medical condition linked to hair relaxers, and showing that you have suffered as a result. These criteria may vary depending on the specifics of your case.
If you need a hair relaxer lawsuit lawyer, contact Lamar Law offices today. You can reach out through web chat, by phone, or via our online contact form to schedule an appointment. Our legal team will guide you through the process, assess your eligibility, and help you navigate the various legal complexities of your case.
Our Office in Tucker, Georgia
Just a half hour from downtown Atlanta, our office is located at 4500 Hugh Howell Rd. in the Heritage Place development in Tucker. If you are unable to meet at our office due to your injuries, we are more than willing to make accommodations in order to serve you. Whatever your situation, if you've experienced a car accident in Atlanta, call our team today.
Get Directions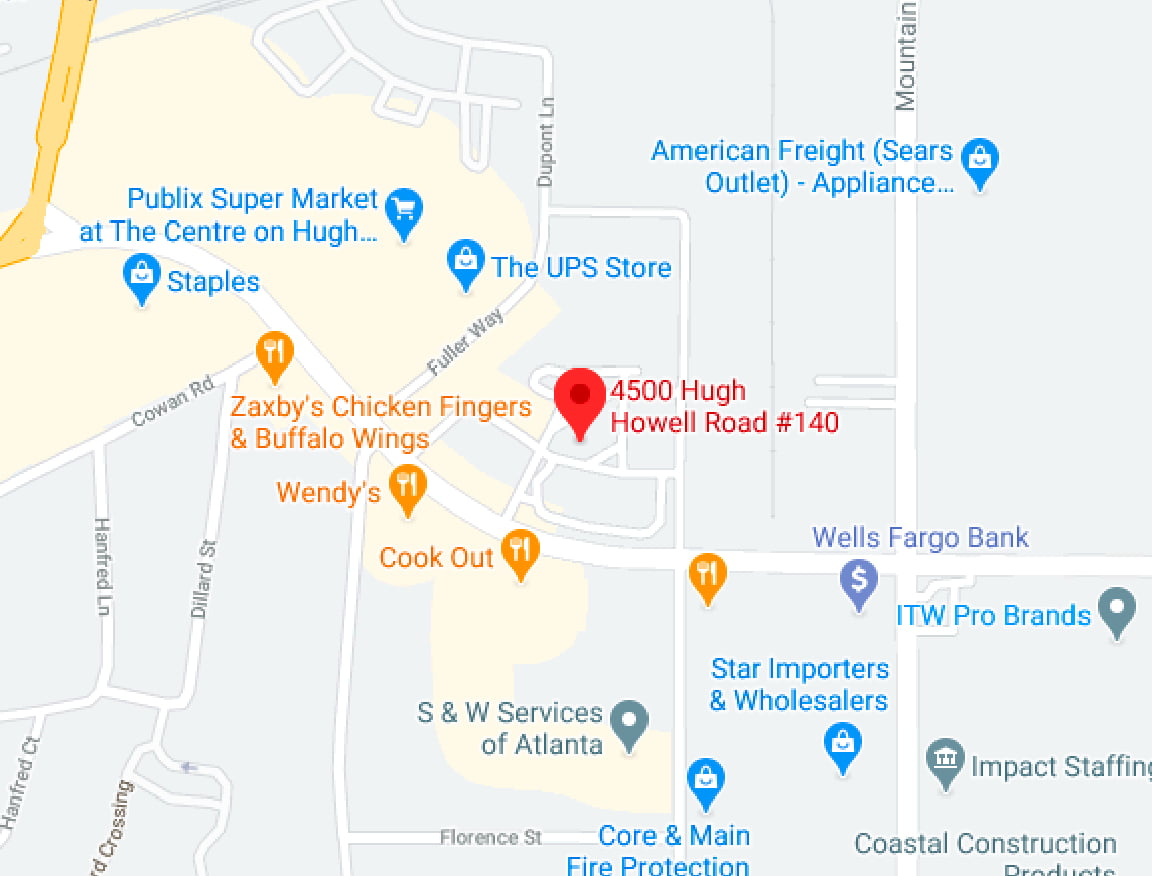 Contact Us
Tucker Office
4500 Hugh Howell Rd
Suite 140
Tucker, GA 30084
Get Directions
Mailing Address
P.O. Box 2558
Tucker, GA 30085
Find Us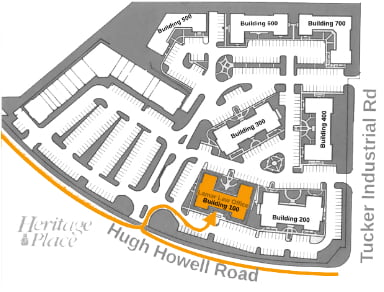 Click to enlarge