Slip and Fall Lawyers in Stone Mountain, GA
Lamar Law Office offers our service to those who have suffered a slip and fall injury in the Stone Mountain, GA area. As a law firm that has a focus on personal injury, we focus on the individual by providing guidance within liability law and offering Legalcare™. Our goal is to exceed the expectations our clients have, and show that we provide More Than Legal Service… We Care. Contact Lamar Law Office today to receive a free consultation with one of our trained case managers. We can help determine if you are able to file your claim in Stone Mountain as well as lay out all the best possible options for your specific incident.
What to Expect
Once we have gone through our consultation process, you will be assigned a case manager who will be your main point of contact. They will work with you to obtain important evidence regarding your individual case, and will be updating you on any new information discovered. You can trust that your attorney has your best interest in mind, and we want you to focus on recovering from your injury. Therefore our staff will handle any necessary communication with insurance companies, opposing attorneys, and any other at-fault parties involved. Any communication needs with third parties involved in your claim will be covered on your behalf, and you will be well informed throughout every procedure. Our slip and fall lawyers in Stone Mountain are dedicated to handling your claim outside of the court, but if the situation requires your claim to go to trial, our team is more than prepared to effectively represent you. It is our mission to achieve the best possible outcome and fairest form of compensation for you, whether it be emotional trauma, medical expenses, or more.
Examples of Slip and Fall Law in Georgia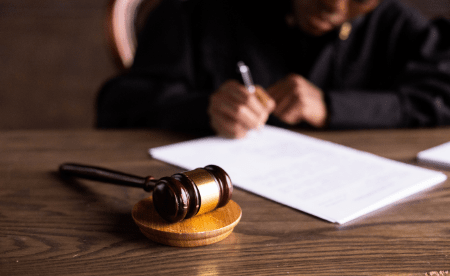 Recreational Property Owners
Georgia §51-3-20
This article aims to encourage property owners of recreational spaces to make their property available to the general public. Visitors of the property are essentially given more liability for their injury and the property owner is given less liability for the visitor's injury. The idea is to limit liability for owners of recreational property (especially publicly-owned, tax-paid spaces such as sidewalks and highway rest stops) compared to commercial property owners.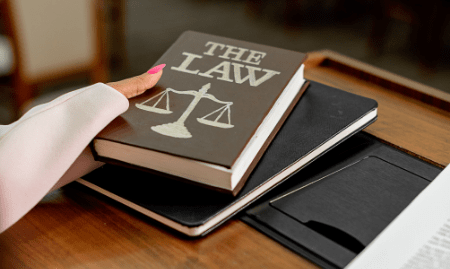 Duty of Property Owners
Georgia § 51-3-1
This section of the chapter compels property owners who have invited (implied or direct) visitors to their property to be responsible for coverage of damages in the event the visitor is injured on the property. This encourages property owners to take care that their property is in safe condition. This generally applies to all invitees, including business visitors, social guests, and customers at a store. This code is partially why so many slip and fall cases have merit today.
Stone Mountain Slip and Fall Lawyers that Care
Lamar Law Office has recovered more than $8,000,000 in compensation and recovery for our clients. We strive to promote excellence while maintaining our integrity and ethical practices. This is apparent by our perfect 5 star reputation on Google. Our committment to ensuring that our clients are satisfied with our customer service has earned us this reputation. We are here to stand with you 100% of the case, whether we settle your case for what you deserve or need to go to trial. We provide contigency legal representation, meaning we only get paid for our legal services when our client receives their compensation.*
*Disclaimer: "We only get paid for our legal services when our client receives their compensation" refers only to fees charged by the attorney. Court costs and other additional expenses of legal action usually must be paid by the client. Contingent fees are not permitted in all types of cases.
Frequently Asked Questions
Slip and fall accidents can occur anywhere. However, they are most common in places such as grocery stores, restaurants, and public pools. They can also occur on icy or wet sidewalks or entryways, in poorly lit areas, and places with uneven flooring.
The knees, hips, back, and shoulders are the most commonly injured body parts in a slip and fall accident. When a person falls, these are the parts of the body that are most vulnerable to injury.
Hiring a lawyer for a slip and fall case can increase the chances of recovering compensation for your injuries. Our experienced lawyers and staff will know how to investigate the accident, gather evidence, and negotiate with the insurance company to get the best possible outcome for your case.
You may be able to recover compensation for your injuries if you were injured in a slip and fall accident. Contact our injury attorneys and staff at Lamar Law Office to schedule a free consultation for your claim. We can help you determine if you have a case that can be pursued in Georgia.
In Georgia, the statute of limitations for most personal injury cases, including slip and fall cases, is two years from the date of the accident. This means that you have two years from the date of the accident to file a lawsuit.